How do we cope with being deaf?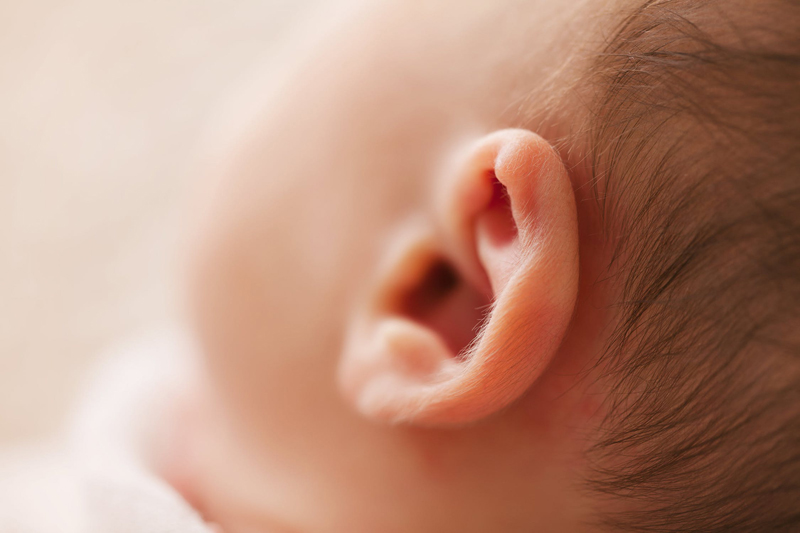 When someone like me goes slowly deaf (over about 15 years) we slowly adapt and make changes that help us to interpret the hearing world.

What do we like, dislike, and what things could be improved?
There isn't much to like about being deaf or hearing impaired. It is incredibly isolating and lonely. Going deaf in later life actually undermines our identity. Self-esteem suffers because we can't participate as easily in relationships and at work. We lose jobs, can't go to movies, listen to the radio, television or music and we get sidelined from the world around us.

Understanding within the community is the thing which could be improved the most. People need to know that just because we can't hear we aren't stupid. And wearing a hearing aid definitely doesn't give you back normal hearing like putting on a pair of prescription glasses would give you clear vision. (Glasses make up for the error in your vision, but a hearing aid cannot do that.) For many profoundly deaf people a Cochlear Implant processor will give almost normal hearing but there are still circumstances where it is difficult because technology has failings.

How do we adapt?
Without even knowing I was doing it I would position myself on my 'best' hearing side so I could pick up as much sound as possible. I would look at facial expressions, body language and lips to help me interpret what little sound I could hear. Without realising it taught myself to lip read. Consonants are formed on the lips and vowels in the mouth/throat. Consonants are mostly high frequency sounds and vowels low frequency. I could hear low frequency sounds so together with watching lip shape I felt I could 'hear' the speech.

Along with lip reading, we use our vision to help make up for our missing sense and (it is said) we are more alert to our surroundings because of it. This is why we are safer drivers because we constantly check with our eyes to see what is going on around us remaining more alert.

To know if appliances are on, for instance the dishwasher or washing machine, I put my hand on it to feel the vibration. Doesn't mean we don't get caught out and leave things running, or think we've put it on when we haven't but it is the way we make sure the vacuum cleaner is going etc. (Can't tell you the number of times I have vacuumed the house with the vacuum cleaner off though!)

For those who have the desire there are many types of assistive listening devices which can help us. For instance an alarm clock which will shake us awake, a light system which will flash if someone knocks on the door or the phone rings.

What if you don't hear a siren when you're driving?
I told of the experience in one of my articles, where my son was trying to warn me of a siren but I was annoyed because I was so busy concentrating on heavy traffic. It was only when I looked in the rear vision mirror that I saw I needed to pull over. It has only happened once that I am aware of and I'm sure hearing people with the radio or music turned up loud have also missed a siren and been in the way of an ambulance. I know of others with a hearing impairment who have failed to pull up when the police hailed them… but usually we can explain our circumstances without it becoming an issue.

How do younger people adapt?
It is very important that people who are born deaf or are deafened in early childhood, acquire language, for without language we cannot even think. Language can be sign language but it is still necessary to learn to read and write their native tongue otherwise they will never be able to participate in their society at large.

These days, provided you have good language skills, there are many, many technologies which help the deaf and hearing impaired. There are subtitles/captions on television. Cinemas and theatres run captioned sessions. SMS and email allow great text communication. Video phone calls are becoming more common (I used Skype) and information can be obtained from the Internet, some of which is also subtitled.

Being with other people who have the same issues is always a help and participating in internet forums is a great help where we can discuss our feelings and how we cope.

There isn't much to like about being deaf or hearing impaired. It is incredibly isolating and lonely but there are many things we can do to help ourselves cope in a hearing world.

You Should Also Read:
How hearing loss affects our well-being
What are assistive listening devices
Deaf at night


Related Articles
Editor's Picks Articles
Top Ten Articles
Previous Features
Site Map





Content copyright © 2022 by Felicity Bleckly. All rights reserved.
This content was written by Felicity Bleckly. If you wish to use this content in any manner, you need written permission. Contact Felicity Bleckly for details.