How Sales Reps Can Ruin Your Image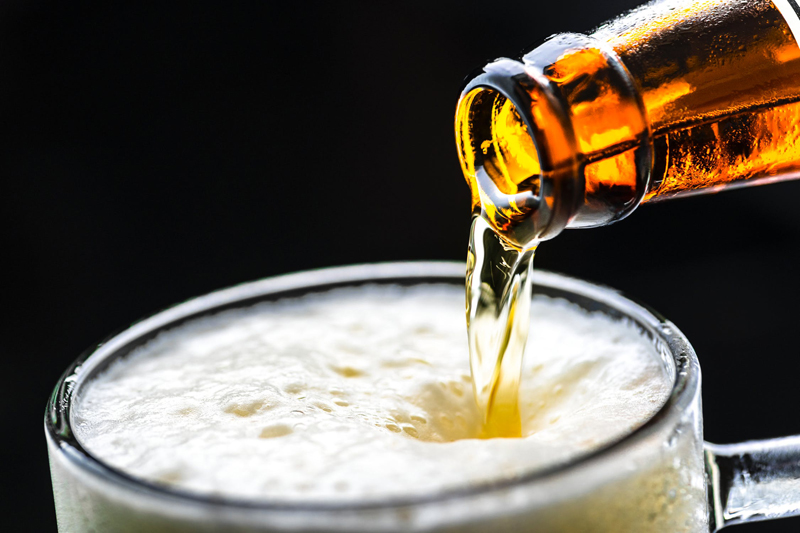 As the sun lowered over Miami to touch the horizon, the air was awash with the rich scent of burgers, brats, and hummus. We felt fortunate to be in south Florida. In my home state, the Northeast region of the United States was being pummeled by an ice storm and unseasonably low temperatures; but here, it was hard to imagine anything but golf weather. The conversation was as light as the warm air, and with an easy turn, focused on the subject of craft beer.

"I have something I want you to write about," said my friend from Chicago. My ears perked up. After all, I was always on the lookout for a hot topic about beer.

He continued, "I was sitting in one of my local bars, enjoying an Oberon..." He was referring to Bell's Oberon Ale, an American Pale Wheat Ale from Bell's Brewery, Inc. in Kalamazoo, Michigan. This Flagship beer is crafted with Bell's house yeast and a hefty helping of pale, Munich and wheat malts. Oberon has a crisp, yet satiny, profile and fruity aromas of apricot and tangerine that follow through to the finish. It scores high marks among those who appreciate craft beers, with its full bread-like profile, medium body, and touch of spiciness.

He then regaled a disturbing tale about a ruined evening: As he enjoyed his drink, he was approached by two regional representatives who worked for one of the  big two  macro beer companies in the U.S.

They began launching a verbal attack against him regarding his choice of beverage – telling him to drink a  man's  beer, belittling him for being a craft beer drinker, and refusing to allow him the pleasures of enjoying his beverage.

Although my friend enjoys craft beer, his knowledge of this segment of the beer world is limited, like many people who are new to this experience. He is aware that the beer world includes highly-hopped American ales, Belgian sours made with wild yeast, and German beers governed by Reinheitsgebot -- yet, he knows he has barely dabbled beyond the bounds of the average beer-drinking guy. I suppose the beer reps have had enough success intimidating these "new craft-beer drinkers" to make it a regular pastime.

When they realized they had come head-to-head with a man who was committed to drinking craft beer, the reps continued their barrage with the suggestion that Blue Moon was better – because it was part of "their" beer portfolio. They ignored the fact that my friend was enjoying his beer, and that Oberon was in a different style category. Their attitude was as arrogant as their beer knowledge was lacking. The reps knew only their own products, could not discuss beer intelligently or persuasively, and were damaging the reputation of the company that employed them.

Blue Moon, originally named Bellyslide Belgian White, is a Belgian-style white beer, created by Dr. Keith Villa of the Coor's Field Sandlot Brewery, owned by MillerCoors. It has the soft profile of a Belgian white-beer, with a toned-down wheat profile, lemony backbone, and feathery touch of coriander. Villa, who works for the beer giant, threw himself into the project, determined to create a macro-beer that would impress those who craved the more intense flavors of craft beer, while remaining inoffensive to those who commonly drank popular lagers. That said, he created a beer with enough Belgian characteristics to digress from the generic profile inherent in common lawnmower beers.

In his research, Dr. Villa learned about wheat production throughout the world, wheat allergies, and Celiac Disease. He used his well-developed senses to evaluate flavors and ingredients, while creating proto-types that he believed would scale-up successfully into a craft-style beer for mass production and distribution. The underlying style behind Blue Moon was born in 1445 and hails from the Brabant farmlands near Leuven. Blue Moon lacks some of the complex flavors of that true Belgian witbier, but it does have a smooth, pleasant palate.

Marketed under the name of Blue Moon Brewing Company, Blue Moon is often mistaken as a product of the smaller "craft-beer" segment of the beer community, and therefore, many beer aficionados think it was made by a local brewer. Misleading? Perhaps. But many will taste it that otherwise might not.

Unfortunately, these "bully beer reps" may have persuaded my friend to drink a Blue Moon if they had acted responsibly – if they had discussed the origins of Blue Moon, the Brewmaster who had designed it, or the country that launched the style. They may have made a friend or bridged the gap that often exists between the huge corporate brewers and the local craft beer world. My friend remained polite, despite their ego bashing. But when he ran on empty, he ordered another Oberon. They continued to heckle: "Oh, Man! And we were going to buy you the next round! Forget THAT!"

They made an enemy for life. Somehow, that doesn't seem like good marketing.

…and he passed on his story to a full table.

Does MillerCoors condone such marketing mis-management? I hope not.

Cheers!
 
You Should Also Read:
Beer & Molasses History - The Great Molasses Flood of 1919
Beer Evaluation - Kinesthetic & Trigeminal Senses
Beer Keg Party Pump Basics


Related Articles
Editor's Picks Articles
Top Ten Articles
Previous Features
Site Map





Content copyright © 2018 by Carolyn Smagalski. All rights reserved.
This content was written by Carolyn Smagalski. If you wish to use this content in any manner, you need written permission. Contact Carolyn Smagalski for details.