Stop Clutter & Disorganization Before They Start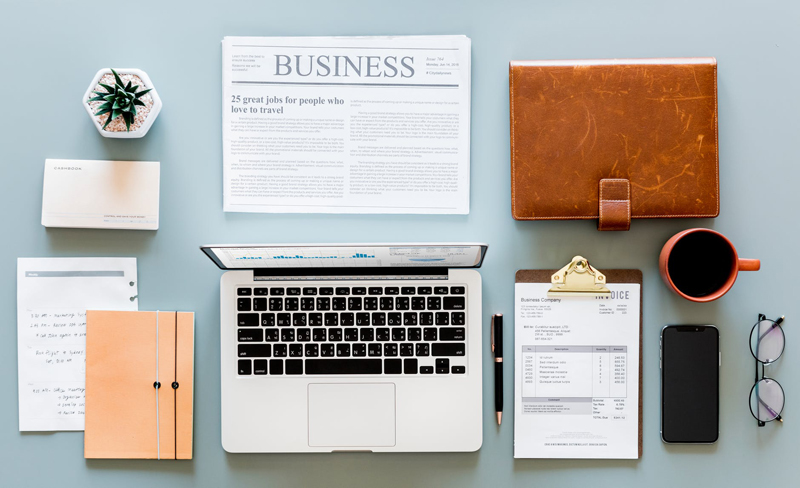 Benjamin Franklin wasn't talking specifically about organization when he said, "An ounce of prevention is worth a pound of cure," but his words apply perfectly to keeping disorder and excess stuff at bay.
When it comes to organizing, we tend to focus on clearing out existing clutter, trying to juggle an over-full schedule, or recovering from being overwhelmed by paper, possessions, or tasks.
But what if we turned that model on its head and instead focused on ways of preventing clutter and disorganization before they become problems? Here are 5 straightforward ways to put Ben Franklin's words to work in the organizing realm.
#1: Say No to Tasks & Activities Before They Overtake Your Schedule
It can be tricky to say "no" when someone asks you to take on a responsibility, attend an event, or handle a task, but it's a lot harder to try to get those excess commitments off your calendar once you've agreed to them (and, of course, it's harder still to try to do absolutely everything). Before you agree to take anything else on, whether it's a seemingly simple errand or a complex project, take a look at your calendar and your To Do list and determine whether you really have the capacity to do it. If not, politely but firmly say "No."
#2: Think Carefully About What Makes It Through Your Door
Have you ever brought something home only to realize that you don't really need it (and maybe don't even particularly want it), and that you don't have the space to store it? You're not alone. The good news: you have the power to change that. Starting now, promise yourself that before anything comes home or to the office with you, you think carefully about it: do you really need it or want it? Do you have a place to store it? If not, it doesn't make it across your threshold.
#3: Practice One In, One Out
What about the stuff you deem worthy of bringing home? Keep clutter in check by adopting a one in, one out habit: for each new item that comes in, at least one older one of a similar nature goes out. So if you buy a new book, choose an older book to donate to charity or sell back to your local bookstore. New item of clothing? Remove an older one from your closet for donation.
#4: Stop Junk Mail and Catalogs Before They Reach You
The daily mail is a frustratingly common source of clutter, packed as it can be with unwanted catalogs, credit card offers, and other unsolicited correspondence. While it may not be possible to put an end to junk mail altogether, there are a few simple steps you can take to significantly cut back:
visit DMAchoice
to opt out of marketing offers and ads;
submit a request through Opt Out Prescreen
to stop receiving offers of pre-approved credit cards and insurance; and
use Catalog Choice
to get your name off of catalog mailing lists.
#5: Do 5 Minutes of Organizing Maintenance Every Day
It's always much harder--and far more frustrating--to have to spend hours dealing with several weeks' worth of clutter or disorganization than it is to take the "little and often" approach to staying on top of things. Taking as little as 5 minutes a day to tackle simple organizing tasks like putting clothes away, clearing unwanted papers off your desk, emptying the dishwasher, and recycling the day's newspaper will keep you from having to devote more time to those tasks once they've snowballed after a week or two.
Adopt Franklin's "ounce of prevention" mindset to stay in control of your space, stuff, time, and tasks with much less effort than you'd have to expend if you were to focus on the cure once things had gotten out of control.


Related Articles
Editor's Picks Articles
Top Ten Articles
Previous Features
Site Map





Content copyright © 2022 by Emily Wilska. All rights reserved.
This content was written by Emily Wilska. If you wish to use this content in any manner, you need written permission. Contact Kelly Jayne McCann for details.