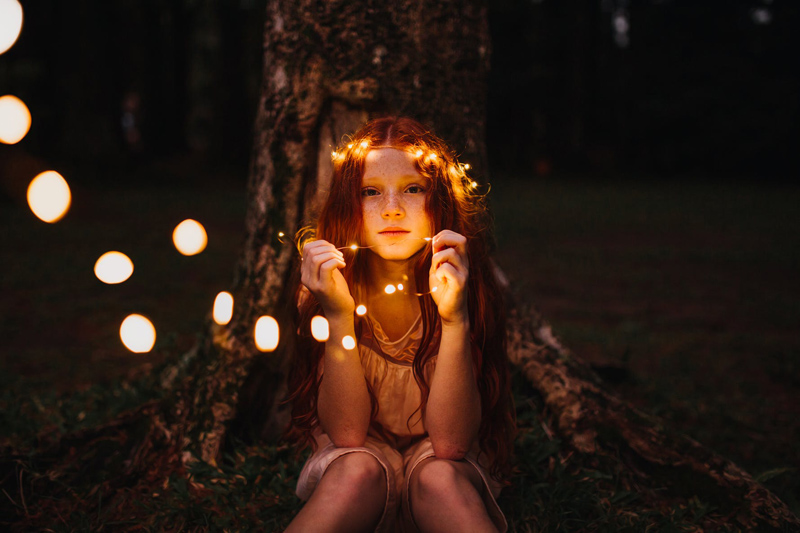 A long, long time ago, it was believed that a drop of sunlight fell from the sky. When it touched the Earth, a glowing yellow flower blossomed. This flower just so happened to have been found by a woman named Mother Goethel. She soon learned that if she sang a certain song to the flower, it radiated a power that restored her youth.
The King and his Wife of the prosperous kingdom find that they were expecting their first child. However, as her due date approached, the Queen fell deathly ill. Aware that here was old tale that spoke of a glowing yellow flower, created by a drop of sunlight, could cure any illness, the soldiers of the kingdom are ordered to search far and wide to find the flower that Mother Goethel had been harboring for so many years.
Once the flower is found, it is distilled into an elixir and saves the Queen's life. When she gave birth to a little girl, the child is graced with beautiful golden hair, unlike that of her parents. The King and his Wife decide to name their daughter Rapunzel, and the Royal family celebrates her birth by sending aloft a glowing paper lantern.
Determined not to lose its magical powers, Mother Goethel goes to Rapunzel as she lay in her crib. Mother Goethel recited the song and the child's hair glows yellow just as the flower. So, Mother Goethel kidnapped the baby Princess Rapunzel is from the palace in the middle of the night and raises the her own daughter, keeping her for harm's way and everyone's eyes by locking her in a hidden tower.
The years have passed and now that Rapunzel is a teenager, she dreams of experiencing the world beyond the tower, much to Mother Goethel's dismay. One day, when the kingdom's most wanted - and most charming the bandit, Flynn Rider (voice of Zachary Levi), scales the mysterious tower to take refuge, the very last thing he expects to find is Rapunzel (voice of Mandy Moore). From that moment Rapunzel embarks on the most exciting and magnificent journey of her life, never expecting that someone like Flynn would be just the person she to help her discover the world for the first time, and who she really is.
Disney has put a new twist on one of the most beloved fairy tales ever with Tangled. Largely based on the German fairy tale Rapunzel by the Brothers Grimm, the film was originally titled and marketed as simply Rapunzel . Currently, Tangled is the second most expensive film ever made, as well as the most expensive animated film. Well worth the money, your entire family will thoroughly enjoy all the fun and excitement in this animated adventure film.
TANGLED hits store shelves on March 29th and is available as a 4-Disc Blu-ray Combo Pack (Blu-ray 3D + Blu-ray + DVD + Digital Copy) for the suggested price of $49.99 US/$56.99 Canada, a 2-Disc Blu-ray Combo Pack (Blu-ray + DVD) for $39.99 US/$44.99 Canada and/or a 1-Disc DVD for $29.99 US/$35.99 Canada. Mark you calendar to get this heart-warming and hilarious tale of hijinks. Bonus material includes an extensive behind-the-scenes making of featurette, deleted scenes, alternate openings, and more!
BONUS FEATURES
Blu-ray
Untangled: The Making of a Fairy Tale – Exactly how long is Rapunzel's hair? How many lanterns were used? Where did Pascal's name come from? Which Disney animated feature first utilized CG animation? These and more will be answered when Mandy Moore and Zach Levi take viewers on a kooky behind-the-scenes tour to learn how the filmmakers styled this film's "Golden Tresses."


Deleted Scenes – Co-directors Byron Howard and Nathan Greno introduce three scenes and illuminate why they were ultimately cut.



The Jaunty Moose

Chemistry Develops

"Vigor The Visionary"



Extended Songs – The complete versions of two great songs are shared in a unique feature that explains the co-directors decision to scale them down.



"When Will My Life Begin"

"Mother Knows Best"



Two Original Storybook Openings – Two alternate versions of the film's opening sequence described by co-directors Nathan Greno and Byron Howard.


50th Animated Feature Countdown – A video montage celebrating Tangled as the 50th film to join The Walt Disney Studios' prestigious lineup of classic animated features.


9 Tangled Teasers – A collection of the most unique and quirky commercials made for the theatrical release of "Tangled." Some are spoofs based off of infomercials and/or breaking news, some are teasers and others are simply just funny filmstrips.
DVD & Movie Download
Two Original Storybook Openings - Versions 1 & 2


50th Animated Feature Countdown
TANGLED Activities
Print & Play with Rapunzel & Flynn!
Hair Trouble (Bonus)
Alternate Opening (Bonus- Deleted Scene)
Naming Pascal (Bonus)
Fun Fact #1
Fun Fact #2


Related Articles
Editor's Picks Articles
Top Ten Articles
Previous Features
Site Map





Content copyright © 2023 by Cathy Spearmon. All rights reserved.
This content was written by Cathy Spearmon. If you wish to use this content in any manner, you need written permission. Contact Cathy Spearmon for details.