Light of a Transformed Life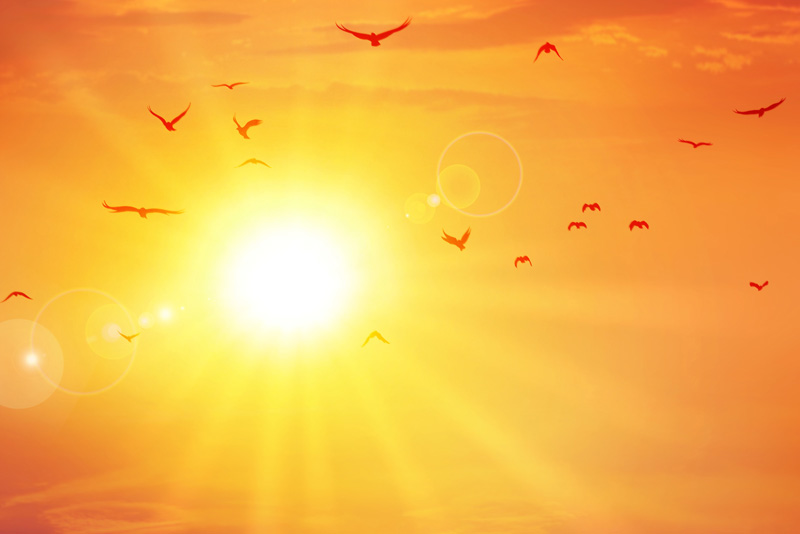 "This little light of mine, I'm gonna let it shine." are words of an old children's song that I learned in Sunday school and still hear today. Written by Harry Dixon Loes in about 1920, it says that as Christians, we let the world see the glory of God shine through us. Those who know us should see that our life changed after we welcomed Jesus in. Strangers should see that there is something different and attractive about us.
The change takes place as we repent of sin and receive Jesus Christ.
Repentance is realizing that I have led a sinful life and feeling genuine sorrow for it. It means turning away from that sin. Turning completely away and traveling in the other direction - actually doing the opposite.
These are some questions I have pondered recently.
Does my transformed life show? Is it a light that can be seen by others? If my life has changed, if my light shines, what is the source of the light?

Have I left the past behind me because of the rules - the "Thou shalt nots" - or is it because my life is so full of God's love that there is no room for those habits of the past?

Have I forsaken sinful habits because I know that Christians don't do those things or because I am receiving the mind of Christ? My heart now breaks for the same things that break God's heart.

Do I give to charity or to the poor because God says to give or is it because I am full of His love and I truly know that everything I have was a gift from God? Am I so grateful for His provision that I can easily give it away to someone else?
If my Christian living is only because I know all the rules and can follow them, this little light of mine is not a light at all. It is only a reflection of rule keeping.
It isn't easy to let my light shine all the time. I feel very shiny right after a good church service. I feel particularly glowing at Christmas and Easter. Those are times when I am reflecting on God's grace and mercy. However, on those days that I start out on the run, taking care of errands and responsibilities, sometimes I forget all about the light. The worries of life will inevitably crowd in as soon as I take my eyes off Jesus. That's when I start thinking about taking care of myself and my own agenda. Those worries crowd out my awareness of His love.
Taking time for a 'fill up' of His love.
The only way I have found to have love to spare and to share is to start each day with reminding myself of the glory of God. I have to make time for His word in the bible - whether it is a memorized bible verse or by reading a passage of scripture. I have to make time to talk to Him in prayer - preferably in a quiet place but sometimes in the car on the way to work. I have to make time to remember how His love has changed my life.
The light of God that I show the world comes from my heart that is full of God's love. Staying close to God keeps my heart so full of that love that it spills out on everyone around me.
You Should Also Read:
Everyday Christian
Precious Quiet
The Gospel


Related Articles
Editor's Picks Articles
Top Ten Articles
Previous Features
Site Map



Follow @LynneChapman
Tweet





Content copyright © 2022 by Lynne Chapman. All rights reserved.
This content was written by Lynne Chapman. If you wish to use this content in any manner, you need written permission. Contact Lynne Chapman for details.