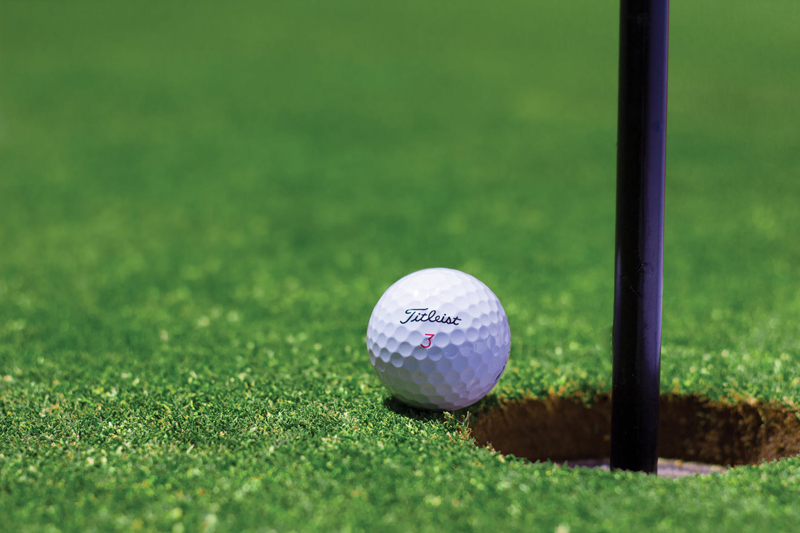 I heard from Mary Ann Lovekamp from Carthage, Missouri on this site when she wrote to me about getting some ideas for golf games. She mentioned that they drove down this way last winter to find warmer weather to play golf. I told her the next time they came they way to let me know and we can play golf here at Mill Creek. Well this year they came this way and were staying near Lago Vista near Austin, Texas. She called Mill Creek Golf Club and was given my telephone number.
She called and I was glad to hear from her and we made arrangements for her and her friends to come on Friday morning to play our course. I had made arrangements with tee times and came early to meet them. They arrived but since Mill Creek has many winding roads they had a chance to see many of them before they found the club. I should have given them better directions but was glad to meet them all. Mary Ann introduced her friends as Kathy and Raymond Vann plus Kathy's mother Camelle (I hope I have that spelled right.) from Carl Junction, Missouri.
I had carts ready with practice ball for each of them to warm up on the driving range. We were soon ready to play golf getting golf bags on carts and shoes on ready to play.
After a few shots on the driving range we were ready to hit the golf course. There was a foursome of men ahead of us plus three of my friends who showed up to play. I make tee times for this group on Monday's and Friday's and they were the three that came to play. We let them all go first but soon found out the foursome of men were extremely slow. They let the three gals go through but the five of us remained behind. We had decided to play a best ball scramble thinking it would go fast. We had plenty of time to check out the course and notice the damage from the flood. With our mixed up 18 holes any new players needed a map to find their way around.
We depended on Mary Ann and Raymond for their fine playing to make a few birdies. A couple chip ins also helped. I had box lunches made up ahead of time so we picked up our lunch at the turn and headed for the last nine holes. Our golf course is still recovering from the flood but we have a long way to go. Hopefully this spring and summer the course will come back to life but may never be the way it was before. We have a unique golf course but flood damage has left its mark.
We finished our round and Mary Ann asked about my book Crazy Golf Games as she wanted a copy. I told her it was now at the printer and as soon as they let me know it is available to buy I will let everyone know on this web site. She wanted to give me the money now so I could send her a copy as soon as I received them. Kathy also wanted to do the same so I took their money and addresses and will send them as soon as my order arrives.
We said our goodbyes and I had a final gift for them on their way back to their vacation spot. It is great to finally meet someone who contacts you on the internet. Golfers are great they love the game and when you live up north in the snow country you welcome a chance to get to warmer weather and play golf. The Missouri people are trying out several Texas Golf Courses in the area before they head back to Missouri and are having a great time.


Related Articles
Editor's Picks Articles
Top Ten Articles
Previous Features
Site Map





Content copyright © 2022 by Letta Meinen. All rights reserved.
This content was written by Letta Meinen. If you wish to use this content in any manner, you need written permission. Contact Sandy Eggers for details.