Cooking Mama Cook Off Wii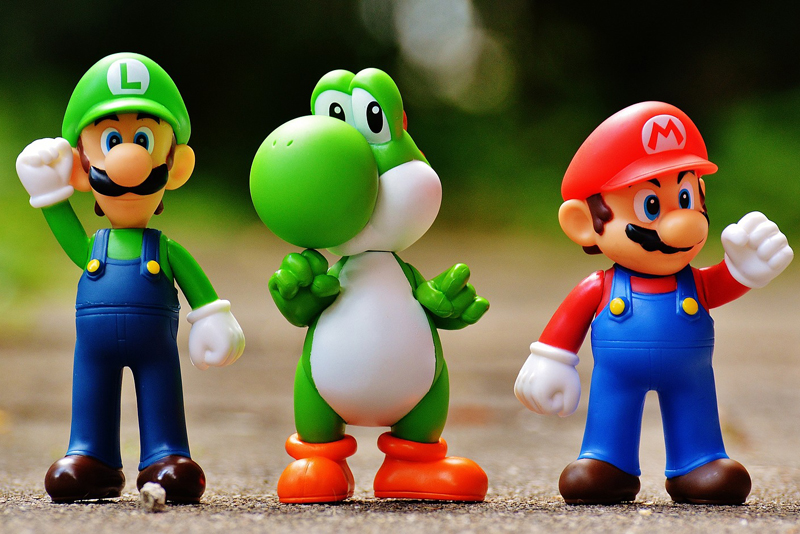 Cooking Mama Cook Off Wii is a Wario-Ware style arcade game made up of a variety of short movement-oriented activities. You can play alone or with a friend.

The game has a number of recipes from around the world. You can make a custard from England, some spaghetti or lasagna from Italy, or pirogies from Russia. Each recipe has a fairly realistic set of ingredients and instructions.

My grandmother was from Ukraine and I used to watch her make pirogies. So you do the same types of activities here, in computer form. There are veggies presented that you first slice by drawing the Wii controller towards you, then dice by moving it up and down quickly. There is dough to roll out, which you do by moving the controller back and forth.

But then there is inanity in here too. You're taking the finished pirogies and dropping them into a vat of boiling oil. Then you STICK YOUR HAND IN to take it out again. What?? And this is what they're showing to impressionable kids who might then head into their kitchen while mom or dad are cooking?

The graphics are far kludgier than we expect from a Wii title, and the sound is even worse. The ramblings of Mama are only sometimes able to be understood. The rest of the time they're just repetitively confusing and annoying.

It would be fine to ignore the clunky graphics and the bizarre sound if the gameplay itself was amazingly fun. I've certainly loved hours and hours of pac-man for example! However, the gameplay here can be incredibly frustrating. Peeling a carrot requires you to hold the controller exactly right. Shaking pots frustrates you because you know what you're trying to do - the controller isn't responding properly - and things are burning before your eyes. It can get quite frustrating.

So I have mixed feelings on this. On one hand I love the idea of combining the typical hand-moving gameplay the Wii is known for with a fun actual activity of cooking. People *could* learn all sorts of things about world cuisine and how to cook! It's an admirable aim. However, I think the execution was done very poorly. The game movements are not great. The whole putting-your-hand-into-boiling-oil concerns me greatly.

I would gladly try a second version, which fixed the issues, but I can't really recommend this current one.

We purchased this game with our own money to do this review.


Related Articles
Editor's Picks Articles
Top Ten Articles
Previous Features
Site Map





Content copyright © 2022 by Lisa Shea. All rights reserved.
This content was written by Lisa Shea. If you wish to use this content in any manner, you need written permission. Contact Lisa Shea for details.