Philly Beer Week Heralds Best Beer City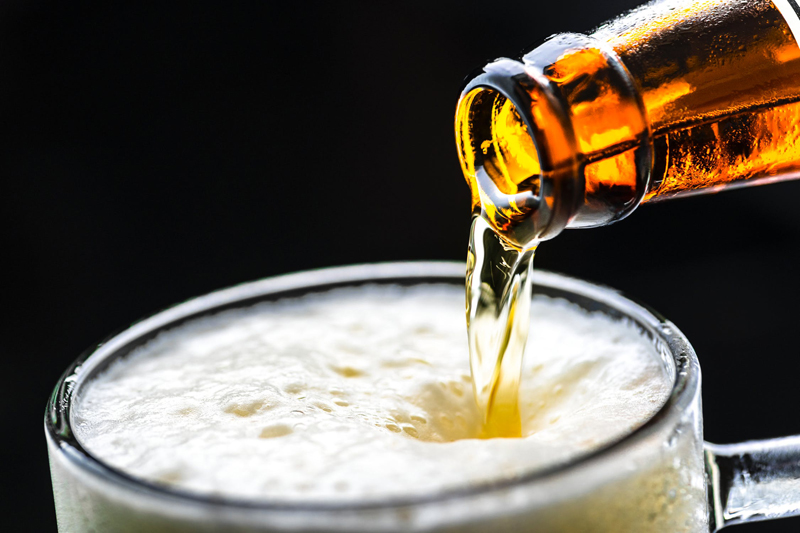 If I could sound bugles or grab your attention with the scream of bagpipes, I would, Philadelphia! The winter slumber is over and Philly Beer Week 2011 is fast approaching. Shake the cobwebs from your brains and let the celebrations begin. Philly Beer Week happens in the sunshine and fair weather, from June 3-12, 2011.

In 2008, Don Russell, better known in the Philadelphia media arena as Joe Sixpack, launched his book, Joe Sixpack's Philly Beer Guide: A Reporter's Notes on the Best Beer Drinking City in America. To the rest of the country, this seemed a brash statement from a Philly brat. After all, what did Philadelphia have that trumped the other great beer cities in the United States?

Honorable Competitors for Best Beer Cities

Portland, Oregon sits in the Willamette Valley, spilling out on both sides of the Willamette River near the junction of the Columbia River. It is in the heart of one of the most famous hop growing regions in America and takes its crystalline water from the Bull Run Watershed. Statistics for 2010 indicate that Portland boasts 38 breweries within the city limits, making it the hub for more breweries than any other city in the country. Among the locals, Portland is known as Beervana, a sentiment echoed by Ken Wells in his 2004 book, Travels with Barley: A Journey through Beer Culture in America.

The public is well-educated about hops, IBUs, original gravities and styles of beer. It is not uncommon to find a lively variety of craft beer in even the sleaziest strip clubs. Even cinemas serve beer. The well-known McMenamins have eight movie houses in Portland that serve craft beer and pizza, charge reduced admissions, and feature comedy acts, televised sporting events, and current movies. In fact, Portland's nickname since 2006 has been Beertown, officially christened as such by Mayor Tom Potter. Portland is the center of the Oregon beer community, but the surrounding area is also rich in beer production. According to the Oregon Brewers Guild, "there are currently 81 brewing companies, operating 112 brewing facilities in 48 cities in Oregon."

Denver, Colorado is home to the Great American Beer Festival and the Brewers Association. Denver has more breweries per capita than any other city in the country, and is served by 120 craft breweries in the state. Colorado Brewers won more medals at the 2010 Great American Beer Festival than any other state.

Tiny Asheville, North Carolina is fast approaching the limelight as a great beer-drinking city, too. In 2004, there were only 3 craft brewers within the city limits, but that number has grown to nine, with an additional three in the nearby suburbs. Asheville has formed the strong bond between the North Carolina Brewers Guild and the Asheville Brewers Alliance, and has already won an unofficial poll as best beer city, held by Charlie Papazian at examiner.com.

This is not to discredit San Francisco or San Diego, California, both wielding heavy swords in the world of beer. Other strong contenders are Seattle, Washington; Chicago, Illinois; Austin, Texas; Washington, DC/Baltimore MD; Boston, Massachusetts; St. Louis, Missouri; and New York City.

Philly Beer Week – Why Philadelphia?


Why Philly? Between 1850 and the early 1900's, there were 90 breweries operating within the boundaries of Philadelphia, with another 100 breweries operating in the outlying areas. The northwest region of the city was known as "Brewerytown," and expanded eastward toward Fishtown and Kensington, growing steadily until Prohibition quashed the industry in 1920. After Prohibition, the local beer scene was bruised, but Pennsylvania still had Yuengling Brewery in Pottsville, established in 1829, only 95 miles northwest of Philadelphia, who had been producing near beer during Prohibition. Yuengling stands as the country's oldest continuously operating brewery … and Philadelphians are fighters. Remember Rocky?

There are currently seven breweries and brewpubs within the Philadelphia city limits, with more than 30 in the outlying suburbs, including those across the Delaware River in nearby New Jersey. Statewide, Pennsylvania currently sustains over 75 breweries. In its February 2010 issue, Maxim Magazine honored Philadelphia as the best beer city in America. Figures kept by The Beer Institute indicate that Philadelphia's beer industry directly employs 6,000 people, with annual wages topping $130 million.

Rich in history yet state-of-the-art, Philadelphia supports an eclectic mix of events and venues. Events may be celebrated within the hallowed walls of the University of Pennsylvania Museum of Archaeology and Anthropology, City Tavern, or McGillin's Olde Ale House … or may be launched at the Independence Visitors Center which opened in 2001 or the Comcast Center, a sustainable building that touches the clouds like a glass memory stick, complete with its 100-foot tall winter garden entrance. And who else has Ben Franklin, a convivial symbol of history and beer, interpreted by J. Ward Larkin?

With the founding of Philly Beer Week by Don Russell, Tom Peters, and Bruce Nichols in 2008, Philadelphia seems to have embraced the slogan as "Best beer drinking city in America." In its first year, Philly Beer Week sponsored over 400 beer events during that first 10-day week. You may laugh at the implication that Philly's beer week lasts 10 days, but a 10-day week is not so unusual. In ancient times, the Celts used a 9-night week, while the Etruscans and Romans used an 8-day cycle. The Aztecs and Mayans used a 13-day cycle. The Soviet Union fluctuated between 5 and 6-day weeks until 1940.  Even today, the Javanese people of Indonesia use a 5-day week.


By 2009, Philly Beer Week registered over 700 events, and in 2010, the official beer events in the Philadelphia region topped 1,000. Some participants questioned whether so many overlapping events could sustain a high degree of attendance during this 10-day period. Philadelphia's population in 2008 was 1.54 million people, and began to grow again in 2010. With the surrounding suburban population, that number climbs to 5.8 million people. The potential for an even greater rate of success at additional venues remains strong.

With so many great beer cities in the United States, Philadelphia has its work cut out. Philly Beer Week launched strongly in 2008, with momentum building each year. The challenge lies in keeping it going, long past the initial euphoria of capturing national attention in its initial stages. Breweries, brewpubs, beer bars and restaurants will sustain a healthy reputation as a renowned beer and food city through committed participation in Philly Beer Week. "Since its inception, more than 25 other U.S. cities have copied Philadelphia's success to launch their own beer weeks," says Don Russell, Co-founder and Director of Philly Beer Week.

Funding for Philly Beer Week is supported through fees paid by participants, including breweries, brewpubs, distributors, pubs, restaurants, and other venues. It is the public broadcasting system for craft beer and requires committed sponsorship. The benefits of official participation include promotion by Philly Beer Week through its print media partner, Philadelphia Weekly, its Philly Beer Week website, social media network, and public relations agency.


Official participants are also eligible to hold a Qualifying Round and sponsor a competitor to enter in the annual Philly Beer Geek Competition. This competition is officially sanctioned by Philly Beer Week and seeks to reward the individual who exhibits the greatest universal knowledge and passion for Philadelphia Beer. The winner of Philly Beer Geek takes home a cache worth over $1,000.00 in beer centric prizes and carries the prestigious title for a year, with benefits that may include write-ups in local beer magazines and web articles, participation as a guest of honor in local beer events, and up-front participation in the Opening Tap Celebration for the launch of Philly Beer Week the following year.

Those who dream of the chance to be the next Philly Beer Geek should review the information and watch for updates at the Philly Beer Geek website at https://www.phillybeergeek.com. Show your enthusiasm and ask a local venue to sponsor you. Philadelphia's reputation as the best beer drinking city in America hinges on a combination of great events, good food and beer dinners, and the public's increased knowledge and enthusiasm for Philadelphia beer.

Cheers!

Photos are (from top): Don Russell; J. Ward Larkin and Don Russell; Sugar Mom; Philly Beer Geek 2010 Steve Hawk
 
You Should Also Read:
Savor - Beer & Food Sophistication in DC
Brauhaus Schmitz - Philadelphia German Bier Hall
Philly Beer Week 2010 Photo Gallery


Related Articles
Editor's Picks Articles
Top Ten Articles
Previous Features
Site Map





Content copyright © 2022 by Carolyn Smagalski. All rights reserved.
This content was written by Carolyn Smagalski. If you wish to use this content in any manner, you need written permission. Contact Carolyn Smagalski for details.