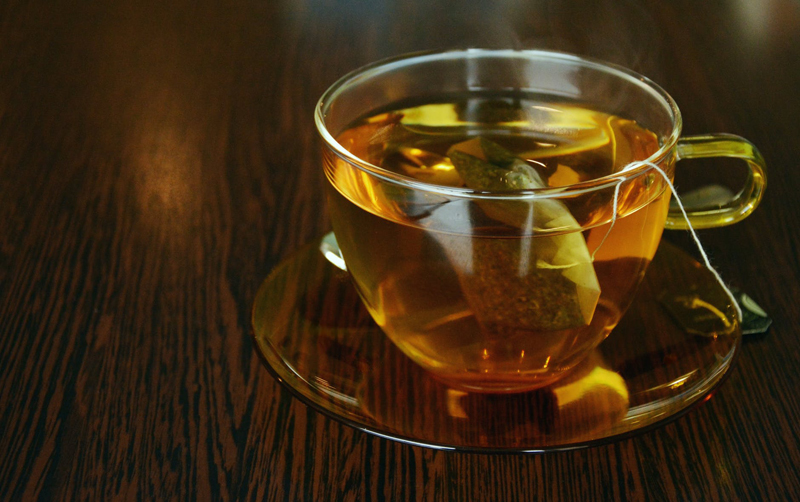 Irish Soda Bread For Tea

No one's Irish celebration and certainly an afternoon or even high tea in Ireland would be without traditional soda bread.

Irish soda bread has as long and rich of a history as does many of Ireland's many cultural food and tea histories. Just as with many other countries and nationalities, every baker, or grandmother, or mother had their own type or variations of their bread. Sometimes Irish soda bread can be named: soda bread, spotted dog bread, railway cake, or Irish cake.

After Ireland survived the famine, still people did not have much in the way of money and belongings. Bakers became somewhat creative and found that the mixture of baking soda (sodium bicarbonate) and that of buttermilk formed a leavening agent, and yeast was not needed. It became popular and the fact that it was so quick rising this bread could be made often and was used for barter to trade for things like tea, eggs, or sugar for example.
Depending on what part of Ireland you were from, one may have used white flour, or whole meal, or brown whole meal.

Most soda breads will bear a cross on top; there is a great deal of "urban legend" behind them. Most true bakers simply believe that the cross or X was put on top just to "ventilate" the bread so that it helps to get them to rise quicker. But some believe that the cross let out the "fairies" and that brought good luck. Still some believe that it chased away the evil spirits.

Here is a recipe for truly simple Irish Soda Bread:

Some implements needed are: -wooden spoon, -large mixing bowl, -either a cast-iron
Skillet or round cake pan or cookie sheet (lightly greased), -whisk

Preheat your oven to 425 degrees.

Here are the ingredients needed:

About 4 to 4 ½ C of flour
2 tbsp of white sugar
1 tsp. baking soda
1tsp salt
4 tbsp of butter (cut into pats)
1 lg. egg (beaten slightly)
1 ¾ C of buttermilk
1 C raisin (optional)

Instructions:

In large mixing bowl, add together flour, sugar, salt, and baking soda. Whisk this together well.
Then: using your hands to mix work your butter into your flour mixture in small amounts (pats) until all butter is in and now it starts resembling coarse bits.

Now: add in raisins.
Next: make a well in dough mixture with fist; add the buttermilk and egg mix this with the wooden spoon until the dough becomes hard to stir.

Coat hands with flour and knead very gently to form a ball.
*Never over-knead this will cause bread to be tough and "rubbery".

Transfer your dough into the greased skillet, shape into bread-type shape (round w/dome top) score top of bread into cross or X.

Put this into the oven and bake for 35-40 minutes until top is golden brown and toothpick comes out clean.

Remove (be careful pan extremely hot do not grab handle) from oven but cool in the skillet or pan for about 10 minutes. After can remove and cool on a rack.

Serving suggestion:
Always serve warm.
*Can be served with butter, cream, jam or cinnamon.

Enjoy your tea with a slice of warm Irish Soda Bread!

*Wherever you go and whatever you do. May the luck of the Irish be there with you.
Irish Blessing

You Should Also Read:
Irish Cha
Irish Morning
St. Patrick Spirits


Related Articles
Editor's Picks Articles
Top Ten Articles
Previous Features
Site Map





Content copyright © 2021 by Mary Caliendo. All rights reserved.
This content was written by Mary Caliendo. If you wish to use this content in any manner, you need written permission. Contact Mary Caliendo for details.