Super Mario All-Stars Limited Edition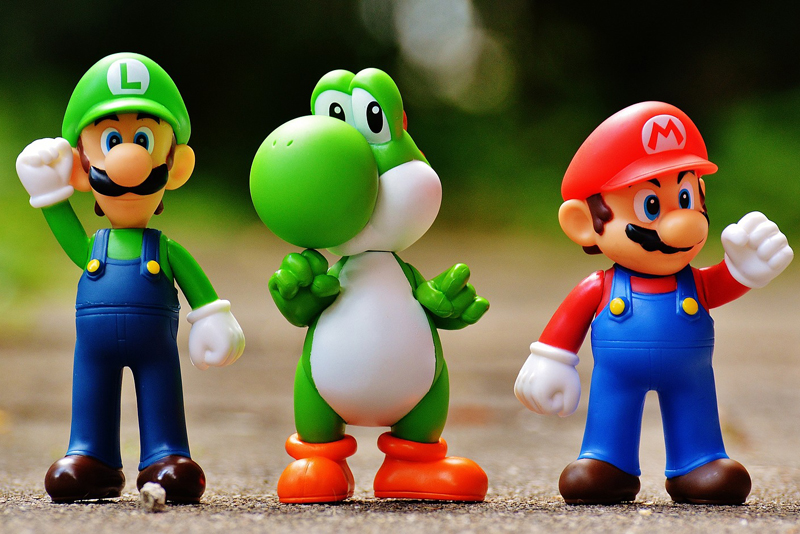 Super Mario All-Stars 25th Anniversary Limited Edition is a fresh release for the Wii of four classic games. In essence you're getting Super Mario Brothers 1, 2, 3, and lost levels. These fun side scrollers were beloved by many when they first came out on the NES and SNES systems. You also get soundtrack music plus a booklet detailing some of the history of the games.

The first thing to understand here is that these are OLD games with OLD graphics. They have jagged edges. They have simple gameplay. You're learning about classic gameplay here, or reliving your childhood, depending perhaps on how old you are. They aren't going to have cutting edge soundtracks or advanced monsters. You're lucky if you can tell if your little enemy has eyes or not.

The second issue is that these games already exist in the Wii online game catalog. That is, even before this special Wii disc set came out you could own all four games simply by going into the online Wii store and buying it there. It would be cheaper to do that too. However, if you do that you don't get the soundtrack or the little booklet. Is that work the extra price? That would be something you'd want to juggle in your own budget.

It's worth noticing of course that here when you buy the game disc you OWN the game disc permanently. Nobody can take it away from you. If you download games onto your Wii from the online store, it's an iffy proposition if that Wii gets destroyed somehow if you're able to download the games onto your new Wii. Also, if you want to go visit at a friend's house and they have a Wii you can bring the disc with you which is easier than bringing along your entire Wii.

How do the games play? I adored the originals when I was young so I do still have fun playing these "fresh re-releases" and reliving those memories. It's funny how the brain remembers the sequences after all these years. So I play for nostalgia reasons - but I'm not sure all modern gamers would find the games appealing. It would need to be someone who appreciates the simple graphics and basic gameplay.

So to summarize - there's a group of gamers who won't like these games at all. That's fine, certainly these are old games. There's a group who *would* like them for nostalgia reasons but who would rather get them online for less money. That's also fine. Then there's a group who enjoy these games and want to have the disc for portability and backup reasons. For that last group of people, the disc is just what they'll want.

Rating: 5/5 for that one group.


Related Articles
Editor's Picks Articles
Top Ten Articles
Previous Features
Site Map





Content copyright © 2023 by Lisa Shea. All rights reserved.
This content was written by Lisa Shea. If you wish to use this content in any manner, you need written permission. Contact Lisa Shea for details.