25th Anniversary Cochlear Implants South Australia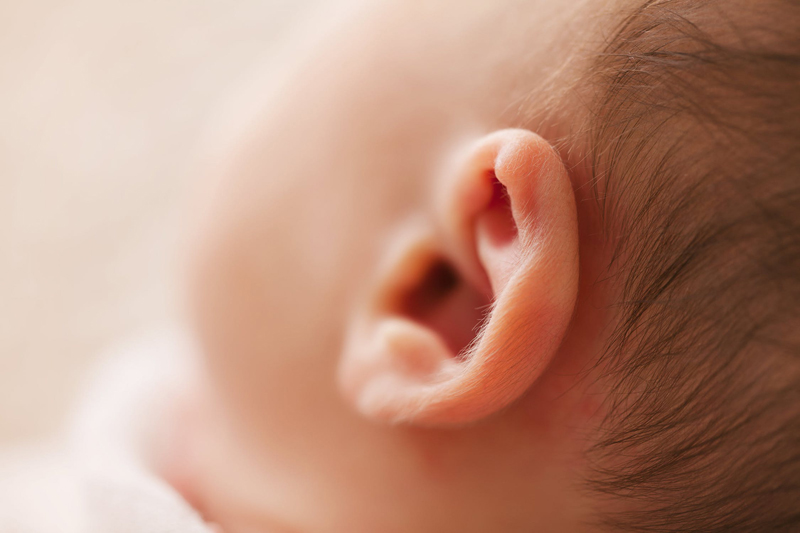 10 April, 2011 - Pioneer Cochlear Implantee, Shirley yesterday celebrated 25 years since she received her implant.
In her book
Broken Silence
Shirley describes how she first heard about the new
'bionic ear'
program which was just setting up a team in South Australia. The implant had been trialled and tested in Melbourne and Sydney but as yet had no recipients nor surgeons or audiologists in South Australia.
At around age 11 Shirley had a severe bout of mumps, a common enough childhood illness at that time, but this bout of mumps destroyed her hearing. From then on she struggled to just live a normal life. From being fully hearing she was now deaf. Work, relationships and life in general became hard. She says
'Crossing the road became a dangerous experience. ...And trains became ghostly as they glided into the station in silence.'
She coped with normal household functions by feeling the vibrations of her appliances to make sure they were running. Her husband and children took over as her ears answering the door, making phone calls and talking to tradespeople or doctors.
It was a lifetime of frustration so when in 1986 she stumbled across a newspaper article about a 'bionic ear program' being set up in South Australia she clipped it, reading it over and over again. She says
"I was so excited. Could it really give me back my hearing?"
She wanted to talk it over with her husband but she couldn't phone him and had to wait until he returned from work. He was cautious and tried to calm her excitement. After all it was only in its infancy and not too many people had the implant. But she made enquiries and found that one of her earlier speech therapists was now working in the program, someone she knew and trusted and that gave her confidence.
[
Picture:
Dr Beaumont with Shirley
] Dr Dean Beaumont, the surgeon heading the implant team, had lobbied the government to gain funding to start a cochlear implant program in the state. It had been a hard won battle but now they were looking for a suitable candidate to get the program up and running. Shirley was an ideal person and the operation went ahead.
At the 25th Celebration Shirley told us about her experience. She was nervous and excited and had no idea what to expect. When she was first switched on all she heard was noise. Her processor coil was worn on a headband around her head and it frequently moved cutting out sound. The processor was a large heavy box which had to be worn on her body in a pocket or similar but she loved it because she could hear sounds again. Learning to understand speech was something else. Every sound, every consonant, diphthong and vowel had to be painstakingly learned because she could no longer remember the sounds, but in addition in those early days the technology didn't deliver quality sound.
Shirley's implant was considered a success and she was soon joined by Faye and Anne – both of whom struggled through the re-learning to hear process.
Dr Beaumont told us that even though Shirley's understanding of speech had improved she had not been able to hear on the phone, but one Christmas the phone rang, he picked it up and it was Shirley wishing him and his family a happy Christmas. It was an amazing moment – to realise he had been able to bring back hearing to someone who had suffered through silence. He felt all his hard work to get recognition from the government had been rewarded. But there were more fights ahead. The government still vacillated with funding. Some years they only funded two implants and he knew of dozens of people who could benefit from it. In fact by 2004 only 100 adults had been implanted in South Australia (I was number 94).
Dr Beaumont retired after 2000 and passed the program to Drs Morrissey and Varley. [
Picture:
Keith, Shirley's speech therapist and now her Cochlear Implant audiologist and Dr Morrissey
]They were still limited in funding and could only perform a few operations a year. Many people waited 5 years before their name came to the top of the list. However, the government finally increased funding and the Health Insurers recognised the implant. From 2004 onwards there have been about 270 additional implants in South Australia and many of these people were at the celebration to thank Shirley for being the first implantee in South Australia.
Shirley told us things have changed. She still has her original internal implant but Cochlear has made the latest technology backwards compatible with her implant. She can wear a light weight ear level processor which delivers her near normal sound. She can talk on the phone and she feels confident enough to babysit her grandchildren because she can hear if they needed her.
As a result of her journey Shirley started a support group called
CICADA
(Cochlear Implant and Advisory Association). She was president for years and in her role talked to many potential recipients and visited them in hospital. She provided on-going support to help people through difficult times.
I met Shirley for the first time when I was considering an implant. Like Shirley a childhood illness had robbed me of my hearing and I had struggled with the isolation deafness causes. She kept in touch with me via email and we visited her and her husband in their home. During the conversation my husband asked her what the processor looked like. We had been having a general conversation and I asked Shirley a question but she had removed her processor so she didn't even realise I had spoken to her. It was at this point I realised how much she was hearing through her implant and it made me hopeful that perhaps I would too.
My implant was scheduled but it took 7 years before a time became available for me. As I was coming out of the anaesthetic I smelled Sweet Peas. I thought it must have been my imagination. I drifted back into sleep but when I woke I could again smell Sweet Peas. I opened my eyes and a vase of them was sitting on the side table. Shirley had been to visit me and had brought me a bouquet from her garden. Now whenever I smell those flowers I remember Shirley and how she had helped me through the decision process to have my Cochlear Implant.
You Should Also Read:
Is a Cochlear Implant worth it?
Cochlear implant Success
Why do people become Cochlear Awareness Advocates


Related Articles
Editor's Picks Articles
Top Ten Articles
Previous Features
Site Map





Content copyright © 2022 by Felicity Bleckly. All rights reserved.
This content was written by Felicity Bleckly. If you wish to use this content in any manner, you need written permission. Contact Felicity Bleckly for details.