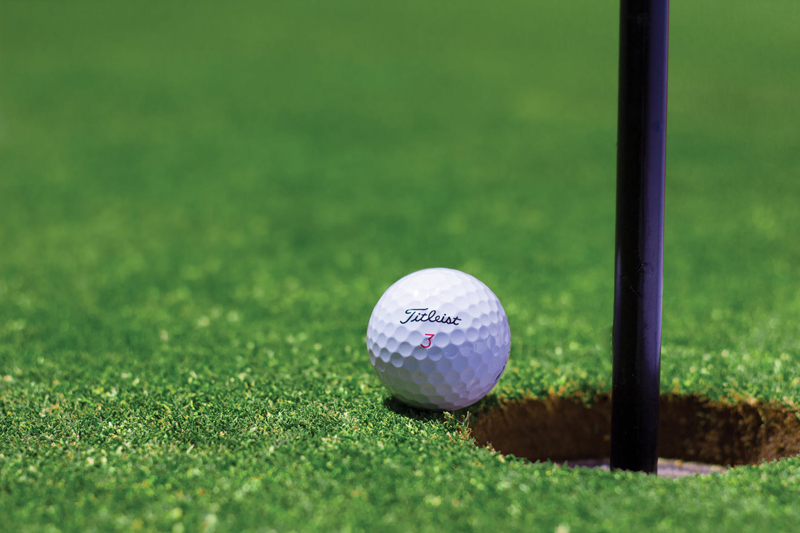 It is a fact that most men are physically bigger and thus substantially stronger than women. That's not to say there are no exceptions, because definitely there are, but in general it is the case. In the game of golf, as with most sports which are physical in nature, men and women naturally compete in a different way. Where men are able to generate power to hit the ball farther, women tend to use finesse and precision in placement.

For men and women to compete on the same golf course, sometimes against each other. There are considerations and adjustment that are made. Here are some of the differences between men and women in golf.

Forward Tees
Women don't typically hit as far as men, so the course length is adjusted with women's tees, or forward tees. Yardage is reduced by placing the women's tees closer to the hole so that, based on averages, a shorter women's drive will land in the general vicinity as a longer men's drive, allowing the subsequent approach shots to be hit from the same place.

Golf Clubs
Those golfers with a fast swing speed generally hit the ball harder and longer. Women typically have a slower swing speed than a bigger and stronger man, so women's clubs may have more flex. As many women are shorter than men, the shaft on each club as designed for women is about an inch shorter. Because women are thought to be not as athletically inclined as men, their clubs may also have slightly more loft.

Women Only
It's great to be a woman in a predominately male sport. Women are still often faced with prejudice because they are perceived to be not as good as the men, but many women are sure to prove them wrong. Women do also tend to be a bit less competitive than men and often have social women-only golf groups focused on having fun on the golf course.

Golf is a great game with a history of tradition and is appropriate for the entire family. In addition to women's tees, most courses also have lower yardages for juniors and senior players. Adjusting the yardage allows everyone to have a different experience on the course and play together no matter their strength and power.




Related Articles
Editor's Picks Articles
Top Ten Articles
Previous Features
Site Map





Content copyright © 2022 by Sandy Eggers. All rights reserved.
This content was written by Sandy Eggers. If you wish to use this content in any manner, you need written permission. Contact Sandy Eggers for details.