From The Heart of A Woman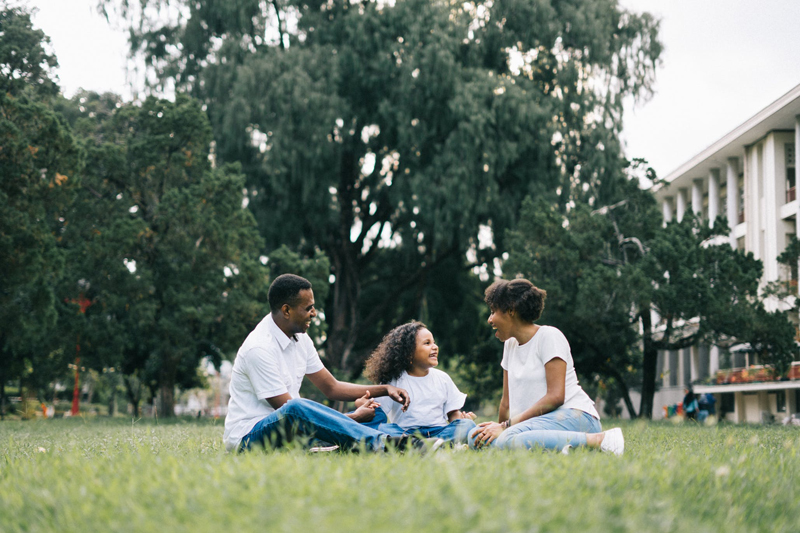 In all honesty, my mother and I had a rough patch for quite a few years. From the age of eleven to perhaps eighteen, I can honestly say that we would butt heads religiously. It wasn't that I was a rebellious teenager, or that she was a horrendous mom; we just had different ways of seeing things. And for my Mom—she wanted the best for me.

My Mom wanted more for me in life than she had at the time. She did not want me to make the same mistakes. This is understandable. But as a teenager, you don't really get your mother's fears. You don't understand the point of reference that she is coming from. But as you get older, you begin to see things differently. And when you become a mother, everything becomes crystal clear.

I can say that today, my mother and I are best friends. We talk everyday. We share. We fellowship. We glean from one another. I even got her to admit that she was a tad bit overprotective. But I understood her fear and because of so many things that we were surrounded by. But all in all, I knew that it was coming from a place of unconditional love.

A mother's love is a powerful thing. God has blessed woman with the gift of nurturing and a strength that is incomparable. Women have the ability to shape the world that we live in. We have the opportunity to leave an indelible mark that will go on for generations and generations. We hold in our wombs life. We carry future teachers, caregivers, lawyers, doctors, ministers, prophets, entertainers, world leaders—world changers.

Mother's have the power to launch their children into places that they never would have dreamed for themselves. I love my mother. I love this Black Queen. This woman who—even still—wants more for me than I want for myself.

I come from a long line of strong, Black women. They raised their children with toughness, but also with gentleness. There was an abundance of love and encouragement. My Gram, whom I am named after, taught me more than any one woman has ever taught me, other than my mother. She was my sounding board. My secret keeper. My point of reference for so many things in life. When my mother and I did not communicate so well, my Gram was there. Thank God for Grandmas! I think we forget—they are mother's too!

I gleaned from my great-grandma, as well. She taught me the value and importance of family and keeping everyone together. She taught me about providing for not just your natural family, but those that have come into your life by other means. She taught me that family is not about blood; but about the love you have in your heart.

Then there are those special mothers. Mothers who didn't give you birth, but are there to guide you and protect you and feed you, and pour into your life truth and wisdom. I have a few of those. And I thank God for each one. They help to broaden you; and to stretch you beyond your comfort zones. They are there to tell you what you need to hear—sometimes the things you won't receive from your own mother. They are also there to pick up the slack, or become the surrogate for those who never really had the love of their biological mother. Here, blood doesn't constitute the bond. It is the love that is given.

I can go on. Really I can. And you know this is true! However, I just want to say that I love my mother, and every woman that has been a mother to me. I thank them for their support. Their encouragement. Their wisdom. And even their discipline. I can only hope to be the kind of mother that they have been to me.

I look forward to motherhood. I have mentored many. And have many young people call me Ma. It feels good. It feels good to know that I can share the love that has been placed in me, with those that are around me. I do have two sons through marriage. And I couldn't love them more if I had given birth to them myself. Yet, they are grown, and I will always be there for them; for whatever they need. Yet, I look forward to the day when the Lord blesses me in that very special way. And I can say to my Mom: Look, Mom. I'm a Mom! Thanks for all the lessons. Can you babysit?

Happy Mother's Day to each and every Mother! God bless! And celebrate who you are!

You Should Also Read:
A Mother's Worth
Happy Mother's Day!
Celebrating Mother's Day


Related Articles
Editor's Picks Articles
Top Ten Articles
Previous Features
Site Map





Content copyright © 2023 by Ruthe McDonald. All rights reserved.
This content was written by Ruthe McDonald. If you wish to use this content in any manner, you need written permission. Contact Ruthe McDonald for details.