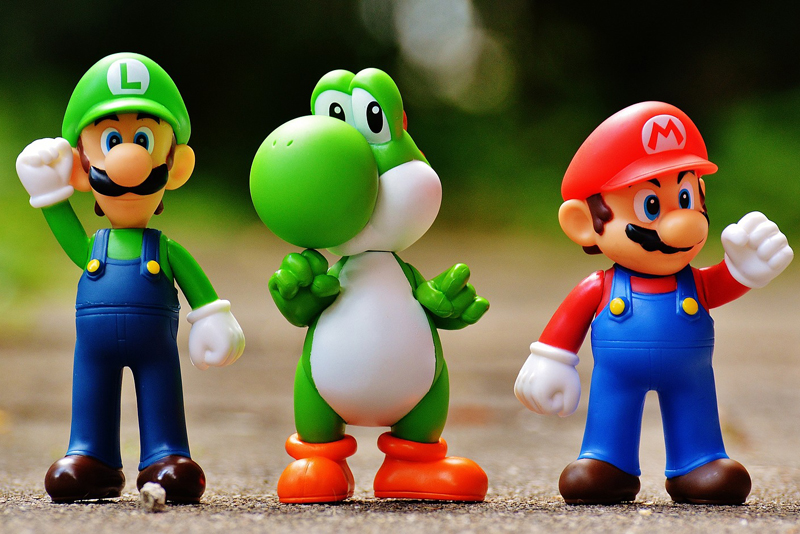 My Word Coach Wii is a game that does well for ten year olds and can also keep 40 and 50 year olds on their toes. It has a robust vocabulary that's able to balance against the skills of the player.
The game starts out fairly tediously. Be patient. It is going to drone on with tutorials and make you do a variety of things before it gets started. They definitely need to fix that in future versions. It's a while before you actually get into gameplay - and even longer before you unlock all the games. That makes no sense to me. Maybe you hate the earlier games and love the later games. They should simply let you play what you like to play and enjoy the game. A sports game doesn't force you to play 800 games of table tennis in order to get to volleyball.
So that being said, once you unlock everything, the games are a lot of fun. There are falling block games like tetris where you have to spell out words quickly either alone or against an opponent. There are "alphabet soup" games where you figure out what word is scrambled in the soup. There are "guess the definition" games and "figure out the missing letter" games.
One of the issues is that the missing letter game makes you spraypaint the letter you want on the screen - but the Wii control is a bit iffy so sometimes they mis-guess what letter you're drawing. This is where the DS connection is really great. You turn on your DS and without any additional software you're able to draw the letters on your DS screen with your stylus. It's much easier and faster than spraypainting. The downside here is any time you go out of that one particular game, it's a two minute pain to get the DS connected again to play with it again. There should be a better way to let that stay connected. Especially since they can often "kick you out of a game" deliberately to tell you some sort of silly coach message.
Another downside. Normally the great fun of the word soup game is that the letters are scrambled and you have to figure them out. I love games like that. But when you're playing with two players they TELL YOU THE WORD you're trying to solve! Where's the fun of that? Now you're just digging letters out of a bowl. They should give each person their own scrambled bowl and let them figure out the word. They shouldn't tell you what the word is.
Also, on the game that has you fill in a missing letter, we've hit words where there were two possible letters that would make valid words. The game would only accept one of them. They should definitely only use words that have one possible letter to fill in. That is, they should not give you an option of
H A T ___
Because that could be hats or hate. They should make sure the options are one-solution-only.
Still the games were a ton of fun and again they were geared not just toward kids. There are words in here that adults might not know. Remember though that the system is adaptive. If you keep getting words wrong, it's going to show you easy words. So you have to play for a little while to see those more challenging words.
Well recommended!
Buy My Word Coach from Amazon.com


Related Articles
Editor's Picks Articles
Top Ten Articles
Previous Features
Site Map





Content copyright © 2022 by Lisa Shea. All rights reserved.
This content was written by Lisa Shea. If you wish to use this content in any manner, you need written permission. Contact Lisa Shea for details.