Spiritual Maturity from the Bible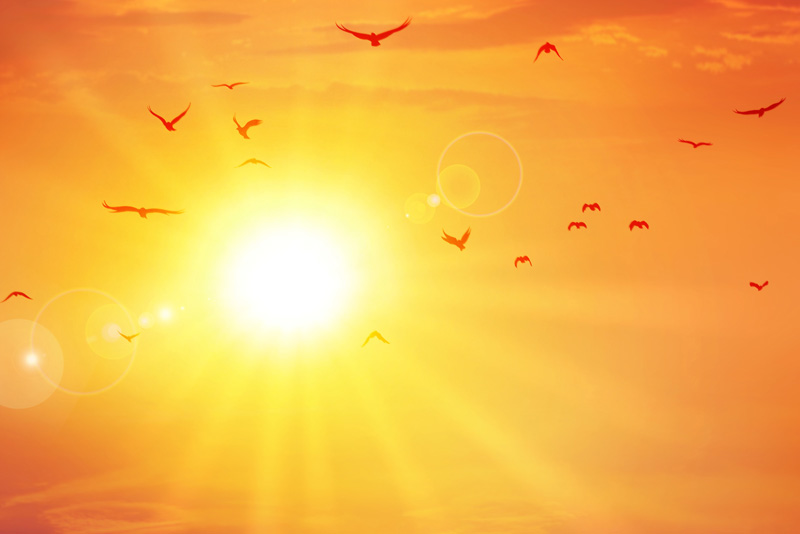 Some people seem to go through life effortlessly. They are calm and collected even when there is trouble in their life. These people have what I call a spiritual calm. I see this in all ages, although more often in older Christians. They traverse the rocky places of life with the same even stride as the smooth. They have a strong, unshakable faith. James wrote a letter to Jewish believers, challenging them to develop a faith that works - a strong and mature faith. We call it the Book of James in the Bible. It is a short 5 chapters full of straight forward teaching on practical Christian living. The first chapter teaches about
adversity
and
temptation
.
Adversity
Not many of us are inclined to rejoice when things are going wrong. We are more likely to pout and stamp our feet or become angry at anyone who happens to be near. James says to call it "pure joy" when we face adversity. He says that these trials are tests of our faith and responding to them with joy, immersed in faith, develops perseverance, a trait that is necessary to a mature believer. James says that if anyone is confused or frustrated by his problems, he should ask God for wisdom. The Father of all wisdom gives it freely and generously. However, the one who asks must believe fully and not be doubtful. There must be no indecisiveness in the Christian. Faith must be certain and sure. No one who is double-minded should expect an answer to their prayer. If I don't fully believe that God exists or I don't really believe that He wants to answer my prayer and is fully capable; why should I expect an answer? God provides abundantly for His children but His provision depends on steadfast faith.
Temptation
Don't we like to blame circumstances or other people for our problems? James forces us to look at our own shortcomings. He says that no one can say that God tempts them. God does not tempt, He tests. The source of temptation is within us. Each of us is in danger of being deceived by our own dishonorable desires. We are attracted by pleasures or things that are not ours to have or to do. We respond wrongly and fall into sin. It is accurate to say that we jump into sin of our own accord. Sin separates us from God and leads to spiritual death. Our Heavenly Father, the Creator of all good things, is the giver of every good and perfect gift. There is no need to look elsewhere. He gave us life through His Word and the answers to our problems are there.
The answer to handling adversity and temptation is found in our
receptiveness and response to God's Word
.
Am I
receptive
? Do I believe that God's Word, as presented in the Bible, is truth? Am I receptive to God's Word as presented by His preachers? Do I believe it to be applicable to my life? Has hearing and studying God's Word changed my way of thinking?
Am I
responsive
? Has my life changed in response to His Word? Do I respond to God's Word in active obedience? Is there continued obedience? Is that obedience a normal part of my life rather than occasional? Am I in control of what I say? Isaiah 55:11 says that God's word goes out and will not return to Him empty. Are my words empty? Are they encouraging, helpful, loving? Do I readily help those in need? Am I giving of my time, energies and finances?
There is a lot to think about in the first 27 verses of James - lots of practical wisdom about Christian living. It is wisdom that should cause me to change my thinking, change the way I live my life and someday result in that calm and collected Christian walk.
See all articles from the Book of James.
You Should Also Read:
Christian Arguing
A Callused Spirit
Christians Look Like This


Related Articles
Editor's Picks Articles
Top Ten Articles
Previous Features
Site Map



Follow @LynneChapman
Tweet





Content copyright © 2019 by Lynne Chapman. All rights reserved.
This content was written by Lynne Chapman. If you wish to use this content in any manner, you need written permission. Contact Lynne Chapman for details.