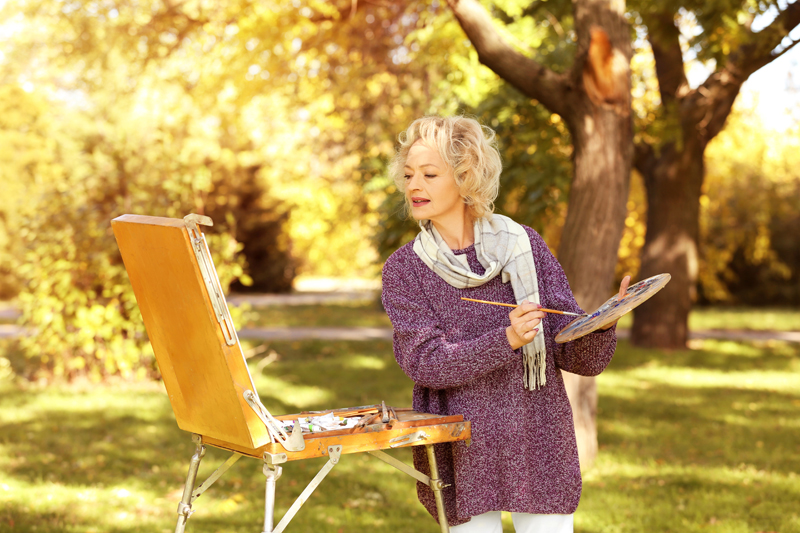 Atrial fibrillation is a very common condition of the upper chambers of the heart, also known as the atria. In this condition, the heart muscle 'fibrillates' or flutters instead of contracting in the normal rhythmical pattern. A major concern is that the heart will go too fast to actually be able to deliver a safe amount of blood to vital organs, such as the brain. A significantly increased risk of stroke is the other major complication of atrial fibrillation.

Remember, the heart is a muscle. Pretend your hand is your heart and make a fist, then release it. Repeat this over and over again. Now imagine this is the normal way your heart beats. Now imagine typing 150 words per minutes on your computer. Your fingers are all over the place, first here, then there. First up, then down. This is similar to how the heart's muscle fibers contract during atrial fibrillation. Instead of making purposeful, coordinated movements, they make haphazard, extremely fast movements which do not result in a safe, functional outcome.

As noted above, the heart may beat too fast to adequately pump blood thru the body. While this may seem difficult to understand at first, this may be likened to the wheels of your snowed in car spinning on ice in a blizzard. Even though you hit the accelerator hoping to dislodge yourself from the heap of snow that surrounds your tires, the tires simply spin and spin, but do not actually move the vehicle. Likewise, in atrial fibrillation, if a lot of the electrical impulses from the atria travel down to the ventricles the overall heart rate can easily reach twice the normal value and the law of diminishing returns kicks in, sometimes causing a very serious condition for the patient.
Stroke is the other dreaded complication of atrial fibrillation.

Over 2 million Americans are thought to have atrial fibrillation, and of those affected by this condition, the yearly risk of stroke ranges from 1.3 – 5 percent, with increasing age being strongly associated with increased stroke risk, according the Up To Date (UpToDate.com), a highly respectable medical resource used by many physicians. Fortunately, the risk of having a stroke can be dramatically reduced by thinning the blood.

Let's use another analogy. You know that your blood flows continuously in your blood vessels, but what happens when the blood flow becomes stagnant, such as when you cut yourself? Initially you bleed, but eventually, the bleeding slows down and the blood clots. Now remember your computer model. Your fingers (heart muscle) are moving so fast that there is poor coordination of effort and the blood flow slows down. If you move your fingers as rapidly as you can, you could not possibly be able to actually close your fist like you can if you are simply making a fist.

In the first scenario, the movements are rapid, but unfruitful, and in the second, they are slower, but effective. In atrial fibrillation, the lack of coordinated movements in the atria that propel blood forward often results in the type of stagnation that leads to formation of a blood clot within the heart. When a blood clot breaks off and travels through the arteries to the brain, a stroke occurs. It is clear to see how important thinning the blood really is.

A daily aspirin is effective at decreasing stroke risk , but not as effective as the drugs Coumadin (warfarin) and Dabigitran. Coumadin has been around for decades and is significantly more effective than aspirin, but it is often hard to maintain the blood at just the right level. Frequently, the blood is either too thick or too thin, even when a person takes the exact same dose of medicine each day. Diet, medications, and even some illness can impact how well Coumadin works. Coumadin toxicity, in which a person has a potentially serious complication of this drug, such as internal bleeding, is not uncommon, so the risk-benefit ratio of this drug has to be considered by both doctor and patient. Fortunately, bleeding complications are often easy to catch early enough to turn around. A massive stroke, on the other hand, can be immediately fatal.

A relatively new drug, Dabigitran, came on the market in 2010 as an alternative to Coumadin. While significantly more expensive than Coumadin, its effect on blood thinning is more predictable and the potential to prevent stroke while minimizing the side effects of excessive blood thinning is absolutely wonderful. If you or a loved one has atrial fibrillation, speak to your doctor about the pros and cons of using Dabigitran instead of Coumadin. Unlike Coumadin, Dabigitran does not require frequent lab tests and its effects are more predictable. Some insurance companies do cover this drug and your doctor may even be able to get you a savings card by calling the manufacturer.

Speak with your doctor about whether aspirin, Coumadin, or Dabigitran is best for you. There are frequently extenuating circumstances that lead doctors to choose one drug over another. Never begin aspirin on your own as a preventive measure for stroke. Your doctor should be involved in every aspect of your care.



Editor's Picks Articles
Top Ten Articles
Previous Features
Site Map





Content copyright © 2023 by A. Maria Hester, M.D.. All rights reserved.
This content was written by A. Maria Hester, M.D.. If you wish to use this content in any manner, you need written permission. Contact Patricia Villani, MPA, PhD for details.