Contempt Prior to Investigation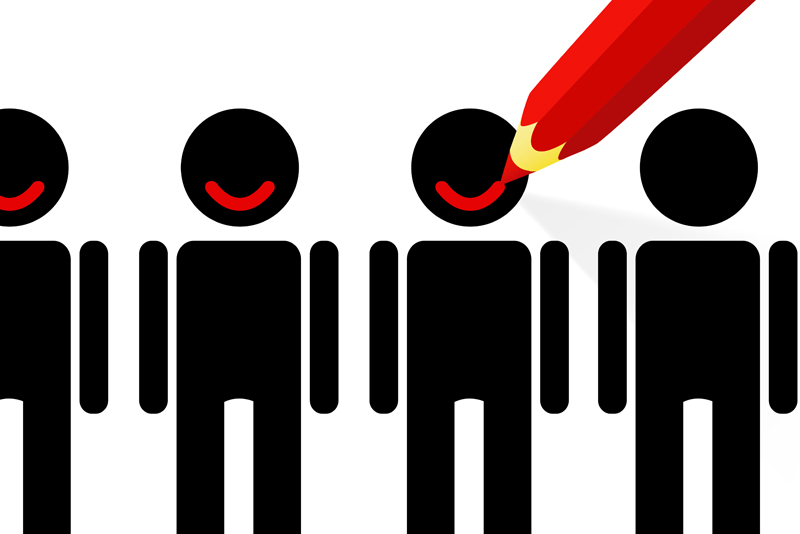 I want to make a short introduction to my guest writer this week. I "met" Michael online through this site because he was desperate for help. Because I answer every email, the gist of my email to him was to get to AA. He said he had already tried that. It wasn't for him. Since that time, I have become a sponsor to him and we communicate every single day. This is the remarkable part. Michael and I have never met. He hails from Manchester, England and I live here in the States. This is the beauty of the fellowship and the truth that no matter where we are, who we are, what we are, "it works if you work it". Namaste'. May you walk your journey in peace and harmony. Thank you, Michael!

My name is Michael and I have been invited to write a few words for the 12 Step Recovery Site @ Bellaonline.com website.

I agreed with Kathy that I wanted to discuss the subject of ' contempt prior to investigation', as although I never fully understood just what this meant, have been made aware very recently that it is this very thing or specific defect that keeps people away from AA. I also believe that this contempt and ignorance is what takes many alcoholics to their deaths and results in the pain and suffering that ensues as a consequence for others.

Additionally, and without wanting to over complicate, I also mentioned in discussion with Kathy that I myself had recently been 'warned' that I was gaining an unhealthy dependency on treatment and ultimate recovery and had become upset and confused with this statement. I wanted to investigate just what this meant. At no point in writing this article do I intend to criticise or disrespect others.

Kathy agreed that both topics were relevant for an article and without further delay I will do my utmost to make my words concise, interesting and above all hopefully of assistance to others.

I entered into treatment approximately three months ago and have also regularly attended AA meetings during this same period. I enjoy daily contact with Kathy and work my program of recovery to the best of my ability. To this date, courtesy of AA, Kathy and my Higher Power I have remained sober for four months.

However, last Tuesday it was brought to my attention by my alcohol worker at my treatment centre that I had become too dependent on their service. This bothered me greatly as I thought I was doing really well and besides which, people in AA had told me that throwing myself into recovery was critical if I was to live. My mind then started to play tricks, as it often does, and I convinced myself that if dependency on recovery was unhealthy, then surely this included AA.

I then remembered some of the comments made by other clients and workers with whom I'd mixed whilst in treatment. Below I have listed some of the comments I recall hearing throughout my sessions and I list them not out of malice or resentment. I re-iterate these words as I believe them to be the very justification for continued active alcoholism and avoidance of AA. For me this is very dangerous. If I hadn't already committed to AA prior to hearing these words, well God only knows:

"AA isn't for everyone". "I tried AA once and didn't like it". "I tried AA once but didn't get the God thing. It was those tambourine bashing God botherers that really freaked me out".
"And you do know they're a cult, you know the brain washing type". "And I tried AA but it just didn't work for me". "So when they "did" the Serenity prayer and held hands, well, I knew it wasn't for me. I'm just not into all that hugging".

I now believe that there is not only a major misunderstanding of this illness but that there appear to be many preconceived misconceptions of AA. I equally believe that not only do we as individuals have a responsibility to carry this message (Step 12) but that outside services also owe a duty of care to follow suit and maintain consistency in deliverance of this message.

Even if I have an unhealthy dependency on recovery whether it be treatment or support, surely this is better than drinking. Forced with alcoholic death or AA, some still believe we have a choice and surely people wouldn't choose to die of this illness. And so, I believe that people who choose death are either in denial, are guilty of what I now understand to be contempt prior to investigation, are afraid to take an honest look at themselves, or simply want to die. I suppose I am lucky because I actually like AA. I just feel and wonder about the people that already made their minds up before giving AA a real go that it wasn't for them, and just what influenced their choice.

As my treatment now nears completion, I am told that I am now OK. I thank God that AA is not a short term fix and that we are never considered OK. I understand recovery in AA a lifetime 'job'.

I am now sober and have no reservations about AA or indeed any treatment and/or support network that may help my cause and ultimate goal of staying sober. I enjoy AA, never saw a tambourine, was lucky that I had anything of a brain left to wash, and love to be a part of a fellowship that saved my life.




Related Articles
Editor's Picks Articles
Top Ten Articles
Previous Features
Site Map





Content copyright © 2022 by Kathy L.. All rights reserved.
This content was written by Kathy L.. If you wish to use this content in any manner, you need written permission. Contact Kathy L. for details.