Interview - Alphas, An Introduction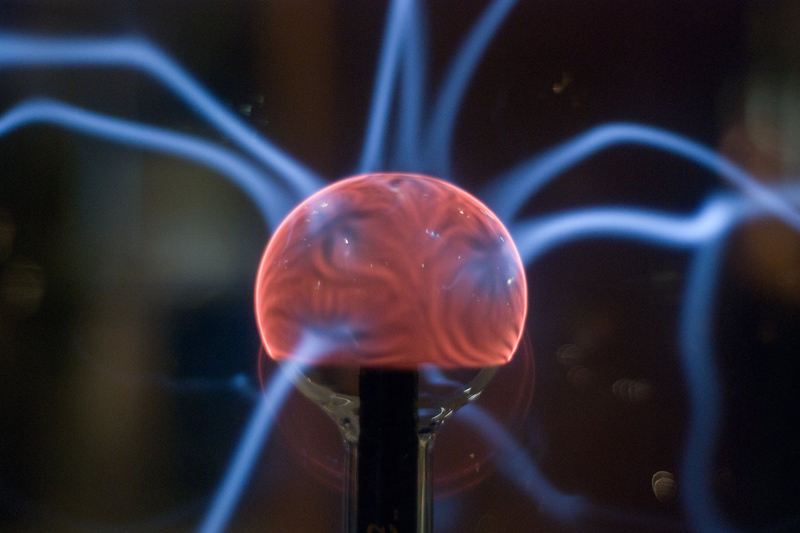 Syfy is trying its luck with a new scifi show, "Alphas," which begins airing Monday, July 11 at 10 p.m. ET. In this new series, you'll meet a team of superheroes—kinda. Actually, an alpha is a person who has special mind capabilities, which are not all that far out of the bounds of reality. Dr. Rosen is in charge of harnessing these special skills so that the alphas can solve crimes of all kinds. But these are normal people, dealing with the downsides to their powers—social, emotional and mental--as well as their neurological nuances.

The following is from a question and answer session actors Ryan Cartwright and Azita Ghanizada and writer Ira Steven Behr conducted with the media last week. We'll post the second part next week.

Q. How did you get involved with this Syfy project?

Ryan Cartwright: I was having another fun, horrible pilot season in L.A., running around doing my monkey showings trying to get a job, and then this really good script turned up and I just wanted to be a part of it immediately. I went into the audition and it was a tricky role for me because the character has autism, and it was a bit intimidating. But then, once I'd signed on, one good piece after another fell into place. And everyone that got on board after that, and [everyone] that was already on board thatI met, was fantastic and smart. So I was super happy to get it.

Ira Steven Behr: I had taken a year off actually, to finish up a novel I had started a couple of years ago. And I just turned down TV work for a year, which did not make my agents happy – or my wife. She wanted me out of the house. And as soon as I was done, I called my agents and said, "Let's see what's out there." And one of the first job I went on was "Alphas." I saw the pilot, which I thought was really interesting, and I really liked the characters, which is what I really look for in a pilot. I met with Zak and Michael Karnow, because it's really important, if you going to be the show runner, it's always nice if you can get along with the guys who thought up the project, so there's not going to be any kind of tension. And we got along really well, and I just though the possibilities for a really good show were there. I had been doing a dance with the Syfy Network for about 10 years of them offering projects and me turning them down, or me going to them and it not working out. So I figured, you know what, let's just end this once and for all and let me do something for Syfy. And here we are.

Azita Ghanizada: I was the last person cast. I think they had a hard time finding Rachel. She was originally written as somebody very different than what she has become, now that Ira and Zak and Michael and everyone else in the writers' room have really dug their teeth into her. I think in my real life I'm a little bit more ballsy and courageous than Rachel is, and so I think people had a hard time originally seeing me as that. But I went in and rearranged bits and pieces of myself and understood very quickly what it was like to live in a conservative home. I'm a child from Afghanistan, and grew up with very strict parents in the United States, and that was part of Rachel's journey from the pilot; not fitting in at home was something I responded to. And I went in and did it, and they hired me, those silly bastards…It was like building a play every day when we were shooting the pilot. We found all the nuances and it was such a new experience….and now, even after the pilot meeting, Ira and everybody else in the writers' room took a step back and just saw the character, and decided to build so much more of a story for her that I respond to even more.

Q. What was it particularly about "Alphas" that attracted you

Ryan Cartwright: For me, I was actually excited by a lot of the good humor in it, because I love comedy and have been in really good comedies. And a lot of the pilots that I was going up for were comedies—and good comedies. But they didn't compare because the comedy was just a lot wetter, and not as real. And the humor in "Alphas"…I've realized is actually a lot funnier and drier and more real, and comedy is best when it comes from a real place. So that really excited me. Yes, I really liked the comic element of the characters' relationships with each other.

Ira Steven Behr: My answer is pretty much in line with Ryan's. I've done a lot of genre television and it's always been a struggle, one that I have kept fighting sometimes when fighting will seem to be the most ridiculous thing to do. And I wish I'd just have stopped fighting, but I was always fighting to try and get humor into the shows. It wasn't always easy--and sometimes, it was impossible. Here was a chance, I mean like right there on the plate, real character-driven humor in a show that had enough other elements in terms of drama and mythology that the humor was going to be woven into that fabric in such a way that it could not be pulled out. And I thought, yes. Finally. They can cut this, they can cut that, but they can't cut it all in each episode. As it turned out, much to my shock, everyone was really serious about the humor and they were not turning around and saying, you know what, second thought, screw the humor. They have actually supported the humor as long as it stays as—as Ryan said—as long as it's real. I think it will remain a really important part of the series and a really true and unique part of the series.

Q. We see a bit of similarity between your previous "Bones" character, Vincent Nigel-Murray, and your "Alphas" character Gary, in that they are able to retain a lot of information and have extra abilities. What is your take on Gary and how you approach the character?

Ryan Cartwright: Obviously, the first thing that came up was the fact that he is autistic, and I'm not sure Nigel Murray was. I think he was just a big mad, see? I think he was a just a little bit eccentric. But this guy is like 32 on the CARS (Childhood Autism Rating Scale) scale, and that was the first thing that I had to tackle, just because if you're playing anything like that you have to go in with a lot of respect and it was fascinating, actually, just getting to research that. I just read a load of books on the subject, and saw a lot of documentaries and stuff, and spoke to advisors. And it was really good, actually. It got me thoroughly interested in neuroscience, which is great for this job because it's like every week there's a new kind of extreme neuro condition that we get to investigate. So what was lovely was that once I had researched the condition/syndrome part of it, it was really good piecing together Gary to the point where I could actually give him a good sense of humor and lift him, like all actors say, you want to lift the guy off the page. You don't want to play the syndrome, you want to play the character and the person.

Q. Can we discuss the themes of the show? It seems like some of the gifts are not problems, but perceived that way, and some are run-of-the-mill, everyday capabilities but enhanced to the 10th power. So is there a "work hard and be an alpha" message being given out here?

Ira Steven Behr: We certainly use neuroscience as a basis…for the tales that we tell. If you go on YouTube you'll see the most amazing things that people can do. Growing up, it was always, "He's a savant." Now instead of being a savant you're an alpha. And maybe the skills are pushed up a little bit beyond the savant scale. Have you seen the gentleman whom they take up in a helicopter and fly him over a major city like Rome for 45 minutes in a helicopter? And when they land they put him in a room, which is filled with white drawing paper covering every wall, and they leave him in the for five days. Obviously they feed him and let him sleep, and he draws the entire city, every window to scale, every pillar, every post. It's an amazing thing to watch, you know? And if that isn't an alpha ability, I don't know what is. So, yes. I think the thing that, dramatically, we like, is that every ability comes with a downside, and how true is that? Gary is a perfect example. He's this incredible transducer who can pick signals out of the air. But obviously, his down side is very apparent, with his autism. Or you have someone like Hicks, who is hyperkinetic and has the most amazing ability and control over his body—and yet at the same time, he has certain psychological problems that have put him in AA. He's divorced. So all these abilities come with a downside and I think that's an interesting thing.

But if you're talking about themes, we could talk until the sun goes down and the stars come out. There are a lot of themes and obviously we're only in the first season so we're getting close, at least in the writing, towards finishing the first season. And you know, a lot of the ideas and themes are only going to get deeper and richer as the show continues on its 14-year stay at Syfy.


More on this show will be posted next week. Stay tuned!



Related Articles
Editor's Picks Articles
Top Ten Articles
Previous Features
Site Map





Content copyright © 2021 by Helen Angela Lee. All rights reserved.
This content was written by Helen Angela Lee. If you wish to use this content in any manner, you need written permission. Contact Helen Angela Lee for details.