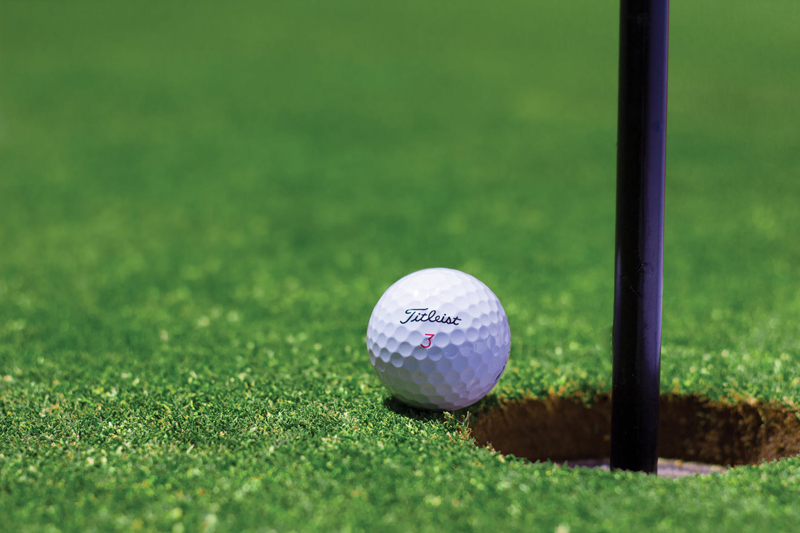 This means that the golf magazines are filled with the latest putters plus tips on how to cut the putts in half. There is an article of 10 pages in August issue of the Golf Magazine on just that "Cut Your Putts in Half". Plus they followed that up with two pages of new putters. I would think if you followed all the suggestions in the ten pages you would not need a new putter.

There are all kinds of tips from a new set up and aim, to how to get the best path to the hole and even on how to make the putts others usually miss. There even is a section on the putting guru Marius Filmalter who has the attention of several tour players. This person has studied the putt from every angle and analyzed over 50,000 putting strokes with state of the art technology that he help invent. Over the next several pages are direction, photographs from stroke speed to alignment and position. Here is his suggestion for stoke speed, the old way accelerate through the ball but the Marius way is never accelerate but maintain constant speed.

I found the stroke path page interesting as the old way is move your putter straight back and through the ball. Marius way is to take your putter back on a arc then return it to the ball on the same path then putt down through your target line. The demonstrations featured on this page are well worth trying. I have always relied on the straight back straight through so will give this a try on the putting green next time I am playing.

The section on contact is the old way is keeping your left wrist as flat as possible when you strike the ball. The Marius way is to let it flex so you can properly release the putter head and add loft at impact. Now I always thought adding loft would make your ball jump and not roll smooth as I have watched many gals putt when they loft and hop the ball at impact which never makes for a good putt.

This all gets pretty deep with putter heads closed at certain degrees or open at certain degrees. There is are suggestions to get a series of video lessons featuring Marius at golf.com/putting if you want to putt lights out on every green.

The section on new putters lists all kinds and types from blade to weird shapes from tungsten to carbon steel and priced from $200.00 to $375.00. I am afraid I am going to stick to my old and trusty blade putter made by Wilson with copper inset. It is over fifty years old and the first putter I ever owned. I did try other putters but always went back to old faithful. It has been re-griped a few times so will try out some of the suggestions given in the article to cut your putts in half.



Related Articles
Editor's Picks Articles
Top Ten Articles
Previous Features
Site Map





Content copyright © 2019 by Letta Meinen. All rights reserved.
This content was written by Letta Meinen. If you wish to use this content in any manner, you need written permission. Contact Sandy Eggers for details.