What's it like to get your hearing back?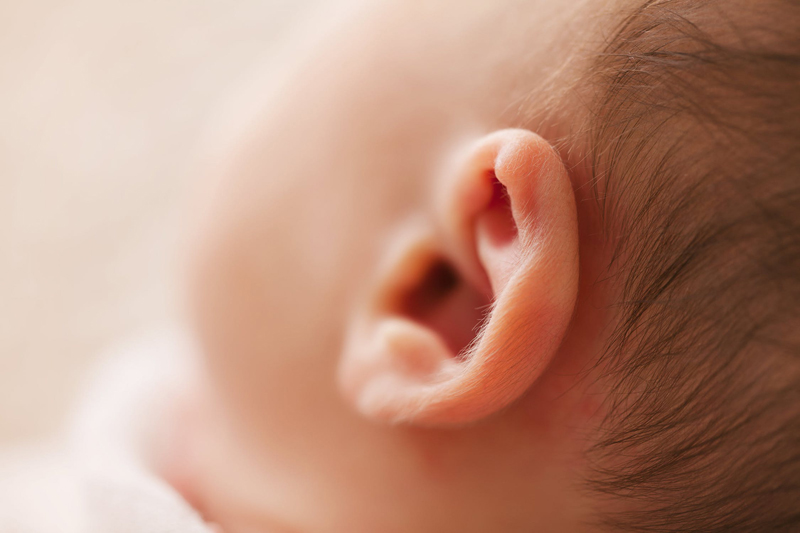 Humans are resilient. I had been living deaf for about 10 years when I decided I had to do something about it – once and for all. I joined the Deaf Community and while I made a number of friends and learned sign language, what this foray taught me was that I was hearing and I knew I wanted to hear again.

I saw an article in the Reader's Digest about Graeme Clark's bionic ear invention (https://www.c-a-network.com/clarkp1.html) I remembered one of the specialist's comments a decade earlier that I was young enough to benefit from a new invention called a bionic ear. I decided it was time for me to make enquiries about a cochlear implant. I had no idea whether it would work. My GP knew nothing about them and didn't even know where to send me. But she made enquiries and referred me to the Flinders Medical Centre.

I was tested and these tests showed I was likely to benefit from an implant so I was put on the waiting list. At the time this was likely to be two to three years but life has a way of getting in the way of best laid plans and in fact my implant operation took five years to come up.

I had been deaf for so long I could no longer get in touch with what it would be like to hear. I had already lost myself when I went deaf and now my deafness had become part of my identity. I didn't know if I had the emotional strength to cope with hearing again. By now my life was wonderful. I had married again and my husband was totally supportive. We communicated without any problems and both of us feared that if I could hear perhaps this would impact on our relationship.

And what if it didn't work? I could no longer use a hearing aid for any help so a Cochlear Implant was my last chance to hear again.

My left ear had no hearing and my right ear required between 80 and 100dcbls to hear any sound no matter the frequency. I didn't have a lot to lose, but still we chose to implant my 'worst' ear. So with some fear and trepidation I underwent the operation. I was the 94th adult to receive a Cochlear Implant in South Australia.

Recovery was quick and switch-on was about 5 weeks later. I had not heard sound in my left ear since I was 28 - about 25 years. We didn't even know whether my hearing nerve would be able to accept sound. I had no idea what to expect but I had been counselled that it could take some months or even years for my brain to learn to interpret the new stimulus. However, within a few minutes I was understanding speech without the need for lip reading – the first time in probably 30 years that I could do this. The sound was metallic and high pitched –but I could understand it. Within a few days I talked on the phone for the first time in 20 years, in a few weeks I was listening to the radio and a couple of months later music once again became pleasant and I started playing the piano again.

What does it sound like? At first the sound was metallic and monotonal but over time this improved and things started to sound the way I remembered. Tests conducted regularly after my implant showed that I had close to 100% understanding of speech and a similar ability to identify environmental sounds.

I could hear well on the telephone. One day someone phoned me at work. The caller, a female, wouldn't tell my receptionist who it was – only that it was a friend. I took the call and she said 'Do you know who this is?' I asked her to say a little more. "I haven't talked to you by phone for about 20 years,' she said. That was just about everyone in my life so it wasn't much help. However, I was able to respond 'Well it sounds like Joanne.' And it was. Joanne is an Australian, my ex-husband's sister-in-law. I had seen her maybe 5 times in the preceding 20 years so it wasn't like I was used to the sound of her voice. What this incident tells me is that what I hear through my implant has to be very close to the sound I used to hear. In other words my hearing is normal again.

After the implant, far from impacting on our relationship, my husband and I simply found it easier to communicate. I could converse in the car without having to watch his lips. The only thing my husband says is "You listened better when you were deaf. ...you are now like every hearing person - now you can hear, you never listen."

With my husband's encouragement I took on more study and completed a BA Degree. I probably could have gone to lectures but I started on-line and since I was working it was just easier to continue that way. The best part was going to graduation. I didn't need a buddy to poke me in the ribs to tell me it was my turn, because I heard my own name called.

Before my implant I had done a lot of travelling and while I enjoyed it immensely, when I did more after my implant I realised how much I had missed. Where previously I couldn't hear the tour guides or the commentaries, now I could listen and understand all of this making the experience so much richer.

While in my later years of being deaf I discovered a couple of colleagues and employers who valued my skills regardless of my deafness, work was still difficult and I often felt left out. Since my implant I have found getting a job, going for interviews and working so much easier. I no longer need an assistant to make phone calls for me. I can partake of colleague banter and it is just so much easier to be part of a team. Conferences, seminars and meetings – all things I avoided like the plague, are easy and valuable again.

Using the phone is a bonus. I had lost contact with my adult children because I couldn't chat with them by phone. One son lives on the Gold Coast. My daughter and her husband live in the USA and we communicate via Skype – the video adds a more personal communication. Another son and his wife live close by and we talk by phone most days. He runs a Pizza bar and we often help out in the shop, especially when he needs a break. Without my cochlear implant I couldn't easily do this. I could be a danger to myself and others and frustrate customers because I wouldn't hear well enough to take their orders.

Humans are meant to hear. Hearing is a major part of our lives and when we lose this sense we lose a sense of identity. For me having a Cochlear Implant gave me back my identity. I am once again hearing in a hearing world. I can do almost anything a normal hearing person can do.
Would I do it again? Without doubt.

You Should Also Read:
Deafness is a disability hidden in full view
Defined by deafness
Living with deafness


Related Articles
Editor's Picks Articles
Top Ten Articles
Previous Features
Site Map





Content copyright © 2022 by Felicity Bleckly. All rights reserved.
This content was written by Felicity Bleckly. If you wish to use this content in any manner, you need written permission. Contact Felicity Bleckly for details.