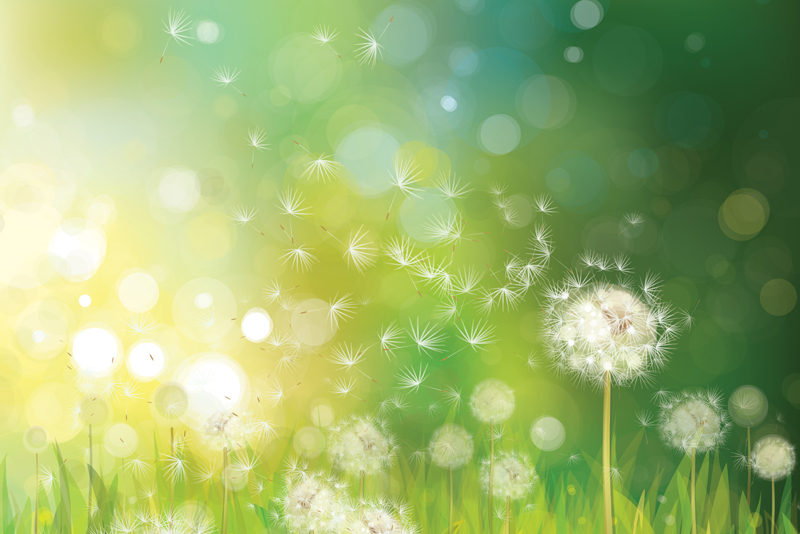 Your home may not be a haven from pollution, according to the U.S. Environmental Protection Agency (EPA). If you have allergies, exposure to indoor pollution may worsen your symptoms.

Scientists are beginning to theorize that rising rates of asthma, allergies and respiratory diseases may be linked to outdoor smog plus indoor chemical pollutants, sometimes two to three times higher inside homes than outdoors.

Whatever you disperse indoors is being trapped longer because newer homes are more airtight and better insulated than in the past. This conserves energy but keeps bad stuff inside where it may cause headaches and other symptoms.

Your best defense is to keep the air inside your house as clean as possible. Some ways to do this include:

Avoid using cleaning and personal hygiene products with fragrance

Some of these products, such as air fresheners, may release chemicals that cause headaches as well as eye, nose and throat irritation.

Nontoxic cleaning products

Cleaning products are the biggest source of potentially harmful chemicals in homes. Switch to nontoxic cleaning products and avoid aerosol cans. Aerosol products can worsen allergy symptoms and if used for a long time, potentially cause asthma, according to researchers.

Try white distilled vinegar as a natural disinfectant and cleaner. Use baking soda for scrubbing sinks. Other natural cleaners to have on hand include liquid soap or detergent, and tea tree oil.

Use damp clothes to dust as dry cloths or dusters simply disperse dust particles into the air.

Vacuum with HEPA filter and mop

There's lead, mold, pet dander and other nasties in house dust. A vacuum with a HEPA filter can reduce the concentration. Whatever is left after vacuuming can be removed with a damp mop.

Ventilate

•By keeping your fireplace flue clean and working properly. This keeps particles from wood smoke out of your indoor air.

•By using the exhaust fan over stove to prevent smoke and chemicals released during cooking from hanging around.

•By opening the garage door before starting your car. Also, keep it open a few minutes when pulling in. Otherwise, carbon monoxide from your car's exhaust pipe may get into the main house.

Use floor mats and remove your shoes

Put large floor mats at every doorway to trap pollutants before they are brought inside. Encourage everyone entering your home to remove their shoes in the front hall to keep from tracking in chemicals, dirt, bacteria and mold that will settle into your carpeting.

No smoking

Don't allow smoking in your home. Cigarette smoke contains 4,000 harmful chemicals.







Related Articles
Editor's Picks Articles
Top Ten Articles
Previous Features
Site Map





Content copyright © 2019 by Sheree Welshimer. All rights reserved.
This content was written by Sheree Welshimer. If you wish to use this content in any manner, you need written permission. Contact Sheree Welshimer for details.