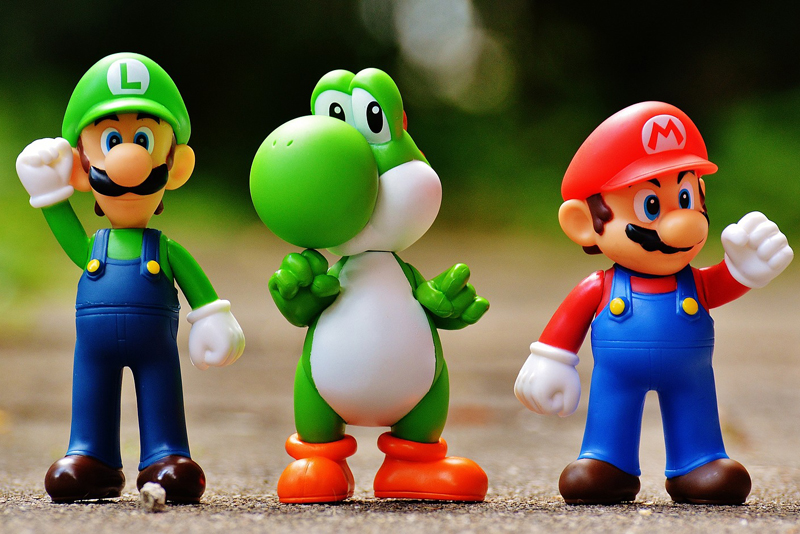 The 2011 version of the Wii Console Bundle includes a Wii Wheel, a remote plus nunchuk, and Wii Mario Kart. At $149.99, it is quite a savings when compared with the PS3 and XBox 360.
The Wii was amazing when it first came out, with its motion-sensing capabilities, and over the years it has built up an impressive number of games which use those capabilities very well. In comparison, the XBox 360 and PS3 have had a shorter time to get those types of games developed.
The Wii also taps into a vast number of kids' games that are simply not available on any other platform. Mario and Luigi, Yoshi, toadstools and Kart races, it almost seems a rite of passage for kids to play these harmless, skill-learning games.
The Wii also offers gaming for adults, but this is generally not where their strength is. The PS3 and XBox 360 are much better known for their serious, mature content. Also, their online gaming systems and high quality video are geared towards that level of gameplay. They expect you to be able to go online and to handle yourself in that online world.
The Wii on the other hand tends to shelter you from those areas. Any online interaction is strictly controlled. Options tend to be simplified. The Wii is often used as a "starter" system for non-gamers so they can enjoy the exercise games, the sports games, and the casual fun games. The tutorials are generally quite extensive and step you through every stage.
The Wii has never attempted to compete in terms of high quality graphics or intense online experience. That's fine - they also charge less than half than their competitors do! They are aimed squarely at the gentle arcade market, the people who want to play tennis and bowling, who want to dance around to music, and who want to race in go-carts with their friends. They do that job perfectly.
If you're going to get a Wii, accept that the graphics aren't stellar. I'd generally call them "cute". Accept that the online experience isn't as robust as the other systems. But with that said, if you're looking for an inexpensive gaming option that is gentle on newbies, I definitely recommend the Wii!
Buy the Wii Console Bundle 2011 from Amazon.com


Related Articles
Editor's Picks Articles
Top Ten Articles
Previous Features
Site Map





Content copyright © 2022 by Lisa Shea. All rights reserved.
This content was written by Lisa Shea. If you wish to use this content in any manner, you need written permission. Contact Lisa Shea for details.