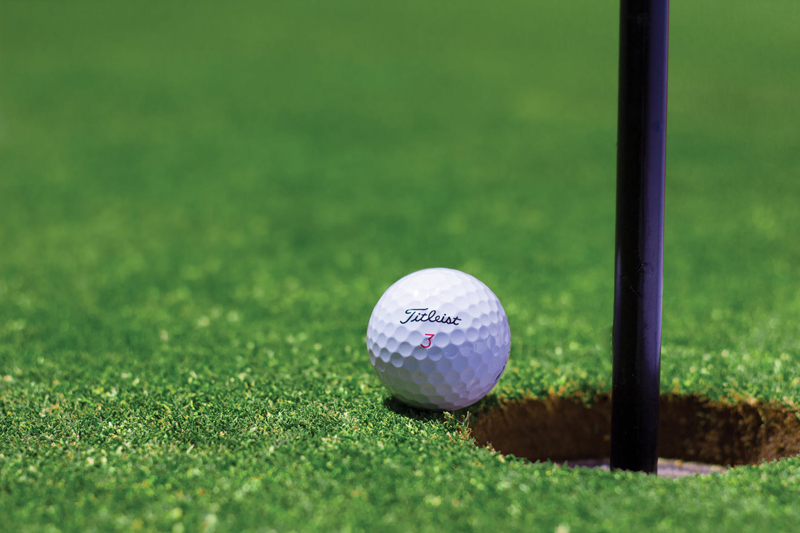 I found an interesting article in my September issue of Golf Digest on how to smash the golf ball farther and straighter by using Pam. Yes the cooking spray on your driver is supposed to make the ball go over 365 yards total distance. Or using Vaseline on the club face could send the ball 306 yards. Well now this would be for a man driving distance but one wonders what it would do to help a woman golfers.

Don't get excited as it is against the rules but as this article states that Lee Trevino said in his younger big money matches they always carried a towel full of Vaseline to lubricate the impact area of the driver. He said back then there were few rules in these big money matches but things soon changed. They were doing this to increase the launch angle and decreasing spin so much so that a stipulation was added to the Rules of Golf in 1968.

This article decided they wanted to find out if it really made a difference to the club face. For those who want to relax the rule of golf thought an experiment of cooking spray on the driver would make the game of golf more fun. With their trial they found enough evidence that the effects are real and spectacular. In a study at the Mississippi State University Institute of Golf they found that a lubricant on the driver head would produce shots up to twenty seven percent higher launch angle and forty four percent spin reduction. This produced an average gain or nine to twenty six yards.

The scientist had much talk about spin-reducing effects and talk about coefficient of friction or angular momentum but golfers just said "Boom Baby". They found the ball launching the ball higher which leads to greater distance with less spin. This test was used with golfers with fast swing speeds and it revealed that with less friction produced more distance. By using Pam or Vaseline it produced sixteen more yards or more.

To be clear in this article that what they are talking about here is against the rules and would be dishonorable and lack the integrity of the game. Well then why put this article out there for you know golfers are going to try it. I will even experiment with it myself only on the driving range just to see if that ball will fly farther. I may even try it in one of our practice golfing rounds and will give a report here to let you know how it came out. If they want to ease some golfing rules to make it more fun this surely will send the men crazy to try a little cooking spray on their driver.



Related Articles
Editor's Picks Articles
Top Ten Articles
Previous Features
Site Map





Content copyright © 2022 by Letta Meinen. All rights reserved.
This content was written by Letta Meinen. If you wish to use this content in any manner, you need written permission. Contact Sandy Eggers for details.