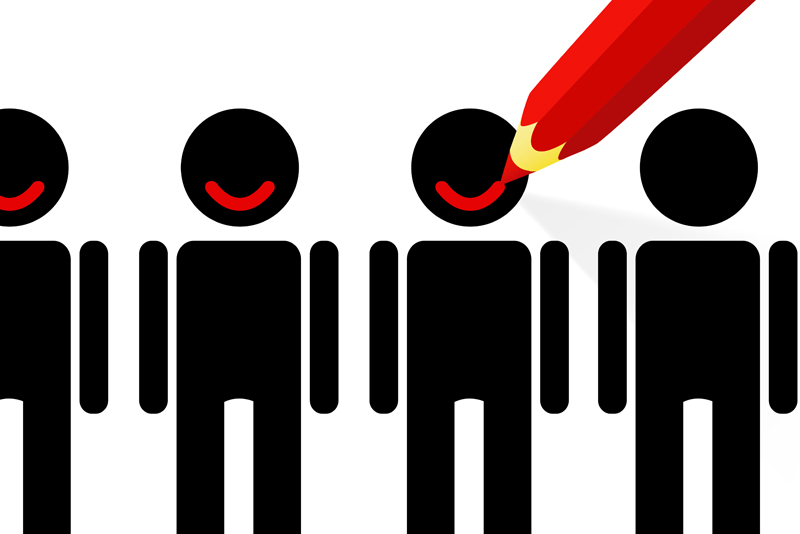 I may have mentioned in one of my recent articles that I accepted a new sponsee. It is something I had not done in a while because of time constraints and it is never fair to the sponsee to take him or her on and then not be available.

This young woman, though, had been out of her second 30-day rehab for about one week, was attending an IOP program and living in a sober house. With all of that support I was sure that this would be a good match for both of us. She was busy during the day while I was working, she would touch base with me every day and we would meet at least once a week. My "expectation" was that this was exactly what she would do. She convinced me she would go to any lengths.

The first week we met was getting to know her and hear as much of her story as she felt comfortable sharing at that time. It was then that I told her what I wanted her to read and what activities I suggested she work on before our next meeting. I left her that day feeling confident that she would follow my lead because that is what newcomers do. Right?

Week two I did not receive any phone calls but she managed to text me saying that she was "okay". I remember calling her on my way home from work one evening and she was telling me how she disliked the sober house and was not getting the counseling she was promised and had paid for. I made a few suggestions to her and she thanked me profusely. But that is what she always did. Every time she texted me, at the end of a meeting or at the end of any phone conversation she would thank me, apologize for something (like not calling but texting), and how lucky she was to have me as a sponsor. It all sounds very polite but it wasn't. I saw it as "people pleasing" which honestly, totally annoyed me.

I decided to re-emphasize my sponsee ground rules at our next meeting and again, she apologized but she would do everything I asked. The week went on similar to the last—a lot of texting. Our next meeting didn't happen because she overslept. Again, apologies but only after I woke her with a phone call. We were to meet for a meeting that week and so I planned to leave work a few minutes early to get there on time. Something told me I had better touch base with her.

I texted her about the meeting and her response was "Yes! Absolutely! I'll be there!" The next text was, "Well, I really just need to talk so can we just go somewhere?" Yes. Next text: "I don't feel good and I am not at the sober house any longer and I have a new puppy" and I think I stopped listening. I went to the meeting anyway.

The last straw was that we were to meet on my day off of work and do you think she showed up? Do you think she even texted? I texted her and told her I had given her time and finally left. Her response: "I'm sorry". At that point I was fairly sure she had relapsed and decided that if she didn't want sobriety for herself, there wasn't much I could do. I was leaving for a week of vacation and decided I was done.

When I returned I called her. Of course she apologized because that was her M.O. and I had been correct that she had relapsed. She said she was too embarrassed to call me but then she had never called me before anyway. We ended up talking for quite a bit and it seems that we are once again going to make a go out of the sponsor/sponsee relationship.

So why am I continuing to work with this woman? Why would I put any time and effort into trying to be of service when she clearly continues to do what she wishes? I had been told by others that I should just move on and let it go. I think the reason is that I see some of myself in her. As a matter of fact, I see all of the traits of an alcoholic in her: the people pleasing, the dishonesty, the manipulation, the excuses, the resentments, unwillingness, irresponsibility, lack of concern for anyone, and the most important thing is the inability to hold onto Step One.

At some point in time all of us in recovery have exhibited these and many more. How long did it take us to finally "get it"? How many times did we do what we wanted and did not listen to our sponsor? How does a sick person get well if someone isn't patient enough to get help. Deep down inside I believe she wants to stay sober. That is why we work the steps. The Steps give us the solution to our disease and so I feel I can't totally abandon her yet. Who knows? I may "fire" her yet again or she might "fire" me. When is enough, enough? When it comes to service and sobriety, I don't believe I have that answer. I do know that in recovery my Higher Power gave me the gift of patience. I believe He wants me to use it.

Namaste'. May you walk your journey in peace and harmony.

"The Intervention Book" by Kathy L. is available at Amazon, Barnes & Noble, and booksellers internationally. It can be purchased in paperback, Kindle, and Nook.




Related Articles
Editor's Picks Articles
Top Ten Articles
Previous Features
Site Map





Content copyright © 2022 by Kathy L.. All rights reserved.
This content was written by Kathy L.. If you wish to use this content in any manner, you need written permission. Contact Kathy L. for details.