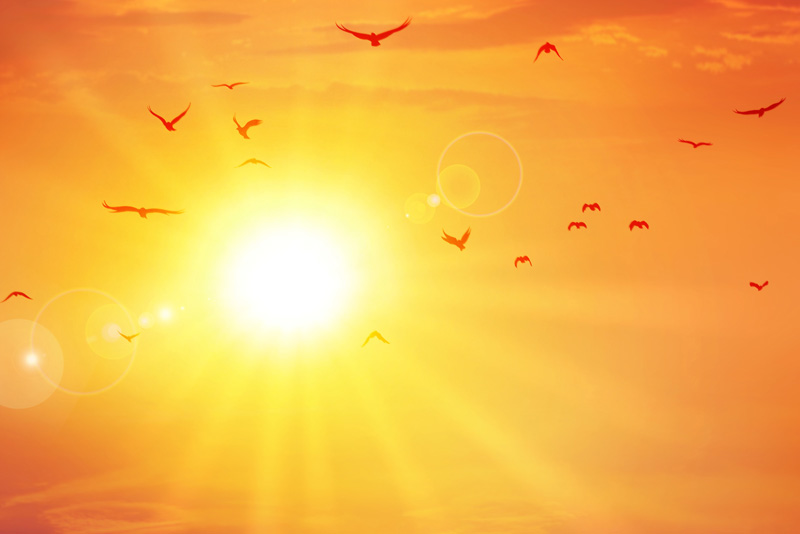 If you have attended one lately, you know what a privilege it is to witness the baptism of new believers. Each new Christian takes the step into the water as an outward sign of the inner cleansing, the inner change that took place when they received Jesus Christ as their Lord and Savior. It is tempting to celebrate, congratulate them while spirits are high, wish them well, and then to move on without further thought. Does our responsibility end there? When new believers join the body of Christ, we as members of that body have the responsibility to encourage them on their new walk with Christ. We also have the responsibility to pray for them.
When the apostle Paul was in a Roman prison, he wrote a letter to the church at Colosse. We call this letter Colossians. I�m studying Colossians 1:1-14 (NIV)
Paul wrote,
"We always thank God, the Father of our Lord Jesus, when we pray for you"
And "we have not stopped praying for you,"
Paul and his companions always remembered the believers, in Colosse, in their prayers. Paul did not move on to more important things or forget them once they believed. He didn't leave it up to the pastor of their church. He thanked God the Father because their new belief did not come from Paul or any preacher and it was not from themselves. It was by God's grace that they received salvation.
Paul wrote that he never stopped praying and
asking God to fill
them
with the knowledge of his will through all spiritual wisdom and understanding.
He asked God to fill them with the knowledge of His will - not merely head knowledge gained through reading or listening to Christian instruction but with the spiritual knowledge that goes deep and is gained through God�s Holy Spirit.
"And we pray this in order that you may live a life worthy of the Lord,"
He prayed that the life they lived would not be ordinary - indiscernible from their old life - but that it would bring glory to God.
"and may please him in every way: bearing fruit in every good work,"
Paul prayed that their new faith and knowledge of God would result in good works - the sign of a grateful believer.
"being strengthened with all power, so that you may have great endurance and patience"
Paul prayed that as these new believers grew to know God in a deeper way, they would become stronger - able to endure the struggles of this life and to remain faithful. He prayed that they would not become disheartened and that they would remain patient, not resorting to wrath or revenge. We know from the parable of the sower (Matthew 13:1-23) that there are people who sometimes accept God's word quickly, but when difficulties come they fall away and return to their old life, living on their own power not God's - a life without Christ.
He prayed that through God's power, they would joyfully give
"thanks to the Father who has qualified
them
to share in the kingdom of light."
It is through God's power that we are able to joyfully give thanks to the One who took us out of the dominion of darkness and into the kingdom of light. Through His power we are able to give thanks in every circumstance, whether hard times or good. (1 Thessalonians 5:18)
A prayer for new members of the family of Christ.
Heavenly Father, thank you for their new belief and faith in Jesus Christ.
Fill them with your Holy Spirit and with the knowledge of your will so that they may live a life worthy of your call.
I pray that their faith will grow and be evidenced for all to see by good fruit and good works.
I pray that your word has fallen on good soil, that it will develop strong roots and produce fruit 100, 60, or 30 times what was sown. (Matthew 13:1-23)
Strengthen them with your power to endure life's challenges and enable them to give thanks in both the good times and the hard times for everything is from You.
You Should Also Read:
Prayers for Grandchildren
Precious Quiet
Baptism Means


Related Articles
Editor's Picks Articles
Top Ten Articles
Previous Features
Site Map



Follow @LynneChapman
Tweet





Content copyright © 2021 by Lynne Chapman. All rights reserved.
This content was written by Lynne Chapman. If you wish to use this content in any manner, you need written permission. Contact Lynne Chapman for details.