Biography of Junpei Takiguchi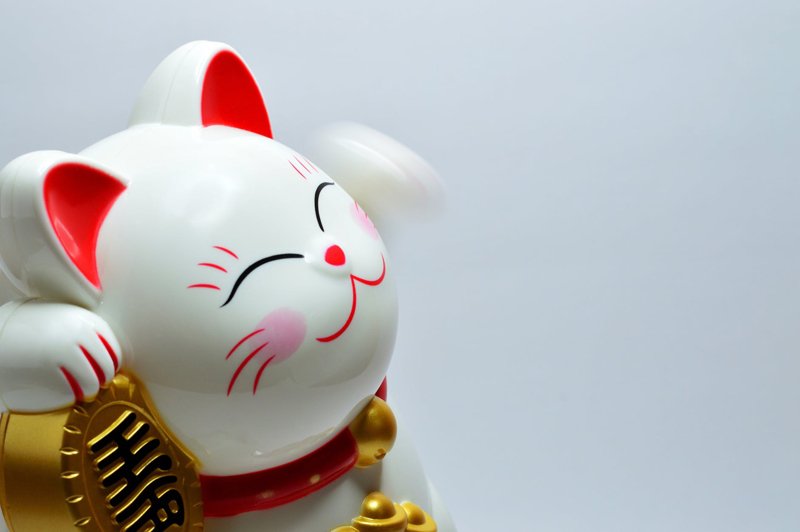 Junpei Takiguchi was born on April 17, 1931, and his hometown was Chiba, Japan. Takiguchi had various roles in anime television series and films, as well as for video games.

Takiguchi began his anime voice acting career in the 1960s. He can be heard in such early anime productions as Dororo, Goku no Daiboken, Hakushon Daimao, Hyokkori Hyoutan-jima, Kimba the White Lion, Kurenai Sanshiro, Moomin, Sinbad no Boken, and Under Sea Boy Marine.

In the 1970s, Takiguchi's voice could be heard in such productions as The Adventures of Hutch the Honeybee, Alibaba to Yonjubiki no Tozuku, Animation Kiko Marco Polo no Boken, Chiisana Viking Vicke, Chingo Muchabei, Devilman, Dororon Enma-kun, Fables of the Green Forest, Galaxy Express 999, Gatchaman, Hajime Ningen Gyatoruz, Hokkyoku no Muushika Miishika, Hurricane Polymar, Jim Button, Kashi no Ki Mokku, Kyoryu Daisenso Aizenborg, Kyoryu Tankentai Born Free, the first and second Lupin III series, Mazinger Z, Nagagutsu o Haita 80 Nichikan Sekai Isshu, New Moomin, Nobody's Boy – Remi, Takarajima, Time Bokan, Uchu no Kishi Tekkaman, The Ultraman, Umi no Triton, Wansa-kun, a Yatterman series and film, Yuusha Raideen, and Zendaman.

In the 1980s, Takiguchi's provided his voice acting talent to Aoi Blink, the Bug tte Honey series and film, Cat's Eye, Chikkun Takkun, a Dirty Pair OAV, Don Dracula, a Doraemon film, the Dr. Slump series and a film, the Dracula: Sovereign of the Damned special, Dragon Ball, the Fist of the North Star film, Fumoon, the third Gegege no Kitaro series and the film, Harmagedon, Kiko Senki Dragonar, Lucy of the Southern Rainbow, the third Lupin III series, Mado King Granzort, Maeterlinck's Blue Bird, Manga Aesop Monogatari, Meiken Jolie, Mock & Sweet, the Mugen Shinshi: Boken Katsugeki Hen OVA, Muteki Robo Trider G7, My Melody no Akazukin, Nanako SOS, Ninja Hattori-kun, Norakuro-kun, the Patalliro! series and film, Patlabor The Mobile Police, Sherlock Hound, Soreike! Anpanman, Space Adventure Cobra, Star Blazers: The Bolar Wars, Techno Police 21C, Time Patrol-Tai Otasukeman, Time Trouble Tondekeman!, Tokimeki Tonight, Uchusen Sagittarius, Urusei Yatsura, The Wonderful Adventures of Nils, Yoroshiku Mechadock, and Yume no Hoshi no Button Nose.

Takiguchi's voice acting credits in the 1990s include Alice SOS, a Black Jack OAV, The Brave Fighter on Sun Fighbird, a Crayon Shin-Chan film, Dragon Ball Z, the fourth Gegege no Kitaro series, Genji Tsuushin Agedama, Gozonji! Gekko Kamen-kun, the Hakkenden: Legend of the Dog Warriors OAV, Heisei Tensai Bakabon, one of the JoJo's Bizarre Adventure OVAs, Kochira Katsushika-ku Kamearikouen-mae Hashutsujo, a Lupin III special, a Mado King Granzort special, Mahojin Guru Guru, Master Keaton, Montana Jones, O-bake no... Holly, One Piece, RPG Densetsu Hepoi, Rurouni Kenshin, Slayers Gorgeous, the Sonic the Hedgehog film, the Time Bokan OVA, and Tomatoman.

In the 2000s, Takiguchi's voice appeared in Animal Crossing, the third Astro Boy series, Cyborg 009 The Cyborg Soldier, D.Gray-man, Daa! Daa! Daa!, Dragon Ball Kai, .hack//Roots, Hamtaro, the Kaiketsu Zoroi series and film, Kaito Kiramekiman, Karin, Kirarin Revolution, Kurozuka, a Lupin III special and an OVA, Metropolis, Mokke, Princess Resurrection, Tetsujin 28th, Wonder Bebil-kun, and a Yatterman series and film.

Takiguchi also performed one of the theme songs for the Yatterman anime series. For Japanese video games, he can be heard as Heart in Hokuto no Ken: Seikimatsu kyuseishu densetsu, Nitros Oxide in Crash Bandicoot Racing, and Sawamura in Ghost in the Shell. Between 1992 and July 2011, Takiguchi narrated Burari Tochu Gesha no Tabi, a popular railroad travel program on NTV.

Sadly, Junpei Takiguchi passed away on August 29, 2011 at the age of 80 from stomach cancer.
This site needs an editor - click to learn more!

You Should Also Read:
Gatchaman
Dragon Ball Z
Metropolis




Related Articles
Editor's Picks Articles
Top Ten Articles
Previous Features
Site Map





Content copyright © 2022 by Lesley Aeschliman. All rights reserved.
This content was written by Lesley Aeschliman. If you wish to use this content in any manner, you need written permission. Contact BellaOnline Administration for details.