Dark Marks on Ethnic Skin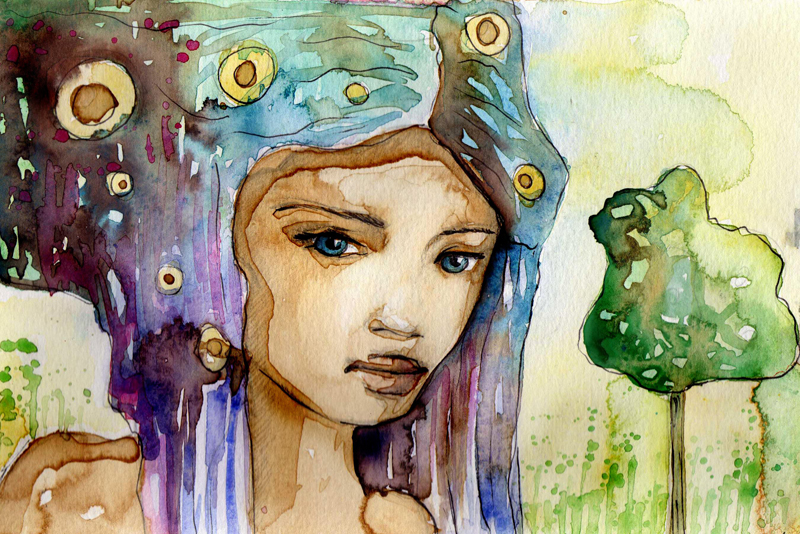 One of the main challenges in ethnic skin care is dark spots and/or hyperpigmentation. Former ethnic beauty editor April Alisa Marquette did an excellent job in writing an article on this subject. I'm going to post it again so that you'll have the benefits of her research.
Here's the article from April Marquette:
If you've got dark marks on your ethnic skin, you may feel frustrated, or even embarrassed. You may wonder if you will ever manage to even out the tone of your skin. Yes, because it can seem like once you fade a blemish you get a heap more. You may begin to feel emotionally scarred because truly, it can be a vexing cycle.
So who suffers from these complexion problems? African-Americans, Latinas, Asians, Native peoples and many others... Why do these marks appear, all too often, on people with darker skin, people of color? Why does it seem as though any scrape, bruise, or pimple will leave a dark mark, even if you don't 'fiddle or mess' with it?
Well, skin of color has a precise makeup. It contains melanocytes which have enzymes,
tyrosinase enzymes
to be exact, and these can create more color—hyperpigmentation. Yes, when the skin has been irritated. Then blotches or spots will appear. Another factor that may stimulate dark spots is...are you ready for this? The sun. It can darken spots that you already consider unsightly.
So, you ask, what can be done about all this dark spot business? You will need a skin care regimen. You will also need to understand that the effects you desire will
not
take place overnight, but with time, care, and patience, your skin will renew itself.
In caring for your skin you can use a product that contains hydroquinone. It is a blocking agent for those tyrosinase enzymes previously mentioned. Absorbed into the skin, hydroquinone begins to fade dark spots. However, one must be careful. Using anything with more than 2% hydroquinone can be dangerous. This has been the finding of dermatologists as well as the U.S. FDA [the United Stated Food and Drug Administration].
If needed, higher percentages of hydroquinone can be prescribed by a doctor. However, if you have purchased something questionable from an ethnic neighborhood store, beware. Without the supervision of a dermatologist, you may wind up creating light blotches, along with your dark spots—or worse. Using dubious imported products with higher percentages of hydroquinone, on your own can, cause health dilemmas, and Heaven forbid, even skin cancer.
If you're using a product that has been FDA approved, then safely use it, on clean skin, twice daily. Some reputable offerings even contain sunblock, which dermatologists recommend. One thing to understand though; your skin will not clear up overnight. It will take time, patience, and diligence, but
you can have clearer skin
. While you are working on your skin, preferably under a dermatologists care, you may also use makeup to lessen the look of dark spots or marks.
Remember, if you are devoted to taking care of and treating your skin, you can defeat dark marks, over time. You too can love your skin.
That's it for this week. As always ...
Dedicated to Your Beauty,
Juliette's Website
Nyraju Skin Care


Related Articles
Editor's Picks Articles
Top Ten Articles
Previous Features
Site Map





Content copyright © 2022 by April Alisa Marquette. All rights reserved.
This content was written by April Alisa Marquette. If you wish to use this content in any manner, you need written permission. Contact Juliette Samuel for details.