First International Copa Cervezas de America 2011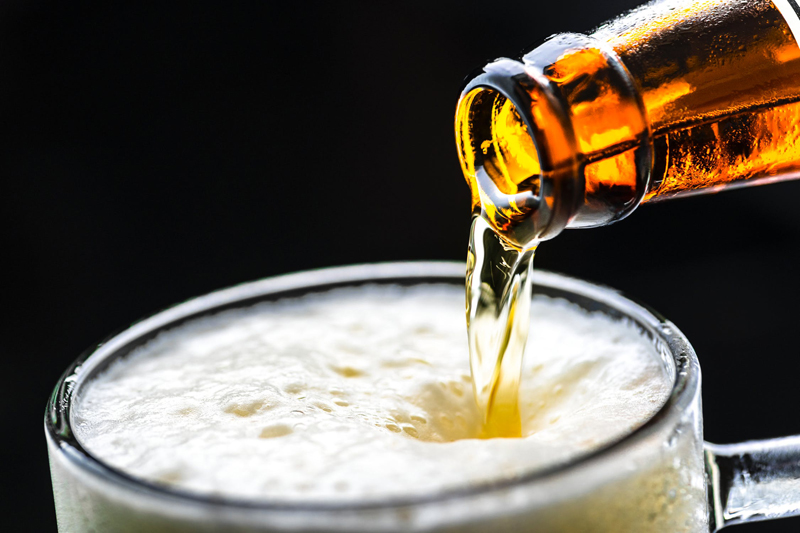 When beer drinkers in the United States and Europe think about craft beer, Chile does not usually come to mind. In world competitions, it has been rare to see beers from Chile, Brazil and Argentina, although some, such as Szot of San Bernardo, Chile, have won numerous medals in the Australian International Beer Awards. Perhaps it is because most of Latin America is south of the Equator. We, in the Northern Hemisphere, perceive South America as different – different stars in the sky, different seasons (winter runs from June to September, for example). Latin America has been well aware of the massive beer renaissance in the United States, however, and is well on its way to exploding with its own beer renaissance.

The first international Copa Cervezas de America, (Beer Cup of America), is being held in Santiago, Chile at the Technical Training Institute Duoc UC headquarters Antonio Veras from September 5-10, 2011. The importance of this competition lies in that it announces Chile as a major player. Its commercial brewing scene has entered maturation and its brewers are ready for prime time. The Copa Cervezas de America 2011 competition was organized by Alma Cerveza Magazine and Maltexco, with Daniel Trivelli, Sales Manager - USA, Middle East & Africa for Maltexco, and Asbjorn Gerlach, Brewmaster of Cervecería Kross at the helm. ProChile is the major sponsor.

Thirteen world-class beer authorities from Argentina, Brazil, The United States, and Chile have been brought to the competition where they will assess beers in 14 categories in a 2-day blind tasting, awarding medals in Gold, Silver and Bronze for Best Overall Beer, Best American –Micro Artisanal Beer (Small Brewing Company), Best American Craft Beer (Large Brewing Company), and Best in Category Beers for all categories having more than 20 entries. They will also conduct expert seminars covering several aspects of beer and brewing.

Judges are:

Pascual Ibáñez - Chile - Author of the Guide to Beer in Chile, 2008, 2009, 2010, 2011 and Beer in Mexico 2010, 2011. He is a Sommelier and expert in sensory perception.

Paola Michaud - Chile - Professor at the Technical Training Institute Duoc UC, specializing in bartending, cocktails, oenology, pairing for gastronomy, and hotel management.

Felipe Pizarro - Chile - Professional Sommelier at Vinoteca S.A. and former Academic Director of the School of Sommeliers of Chile from 2006-2010.

Carlos Reyes - Chile - Food critic and writer for La Tercera Newspaper and La Cav Magazine in Chile.

Lyn Kruger - USA - President of the world-renowned Siebel Institute of Technology and World Brewing Academy.

Matt Brynildson - USA - Founding Partner of Firestone Walker Brewing Company, gold medal -winning brewer at the GABF, World Beer Cup, and other International competitions, and two-time winner of "World Beer Cup Brewer of the Year."

Lars Larson - USA - Master Brewer at Trumer Brauerei, Berkeley, California, studied at the Technical University of Berlin, Germany, and as a member of the MBAA, serves as chair for the District Northern California Technical Committee.

John Guzmán - USA - Business Manager of Brewing Ingredients for Brewers Supply Group, with over 25 years in the beer & brewing industry. He is an expert on colloidal stabilization, and formerly served on the taste test panel for Miller Brewing Company.

Jay Brooks - USA - Beer writer of the Brookston Beer Bulletin online and former General Manager of Celebrator Beer News in California. He has judged at numerous competitions, including the Great American Beer Festival, World Beer Cup, and World Beer Awards.

John Holl - USA - American freelance beer writer whose work has been published in the New York Times, the Wall Street Journal, Ale Street News, Beer Connoisseur Magazine, Wine Enthusiast and Beverage World.

Bill Pengelly - USA - Technical Sales Executive for the Brewers Supply Group, with a long list of credentials, including a diploma in Brewing Science and Technology from the Siebel Institute, Brewmaster at Deschutes Brewing Company in Bend, OR (for 10 yrs), Cabot Research Fellow at Harvard University and a Research Fellow at Michigan State University, Professor at the Oregon Graduate Center, and PhD in Biology from Princeton University.

Fabiana Arreguy - Brazil - Runs a radio program called "Bread & Beer" that covers the worldwide subject of beer, is a Laureate from the Academia Doemens de Bier Sommelier, and has judged in Brazilian craft beer competitions.

Martin Boan - Argentina - Founding Partner of Ba-Malt S.A., is an authority in brewing and malting technology, and is Organizer of the BJCP exam and the South American Beer Cup in Argentina 2011.

One note of interest for American brewers and judges is that Category 7 is Patagonian & American Ale, one that includes styles that have been developed in Latin America and are indigenous to the continent. We may find that this cultural exchange may influence future styles among the American judges.

The Chilean Brewers themselves are serious about expanding their knowledge about brewing operations, materials, and marketing on the world stage. CCA Seminars, presented toward the end of the week, are in English (with Spanish translations) or in Spanish. A quick review of the topics demonstrates the seriousness of this competition, billed as "Latin America's Most Important Beer Competition":

Jay Brooks: How to Educate the Public about Beer

Matt Brynildson: Discovering Hops: Use and Effects in Beer

Lyn Kruger: Development of Flavors in Fermentation

Asbjorn Gerlach & Kevin Szot: So You Want to Be a Brewer? Key Data for Entrepreneurs (this is a free seminar for participants of the Copa Cervezas de America 2011)

Roderigo Sánchez – The Science behind the Malt

Lars Larson – The Influence of Mashing in the Brew Kettle – How to Control Parameters of the Mash

John Guzmán – Process of Clarification in the Brewery

Martin Boan – Tasting Defects at the Brewery

One thing is clear. Chile is now a global player in the beer market. Chilean Brewers, both regional and artisanal, have discovered new possibilities among the world's brewers, and are joining hands in a community that provides support, growth and development for the craft of creating beer.

Cheers!

Bring a little bit of Chilean culture into your life
30" Natural Cactus Rainstick


Chilean Pride!
Not only am I perfect, I'm Chilean, too! Countries Mens Hoodie (Red, Sizes X-Small - XXX-Large)
You Should Also Read:
Chilean Beer & Copa Cervezas de America
Bohemian Beer of the Czech Republic
Mata Beer - Kiwi Style in New Zealand


Related Articles
Editor's Picks Articles
Top Ten Articles
Previous Features
Site Map





Content copyright © 2022 by Carolyn Smagalski. All rights reserved.
This content was written by Carolyn Smagalski. If you wish to use this content in any manner, you need written permission. Contact Carolyn Smagalski for details.