Mata Beer - Kiwi Style in New Zealand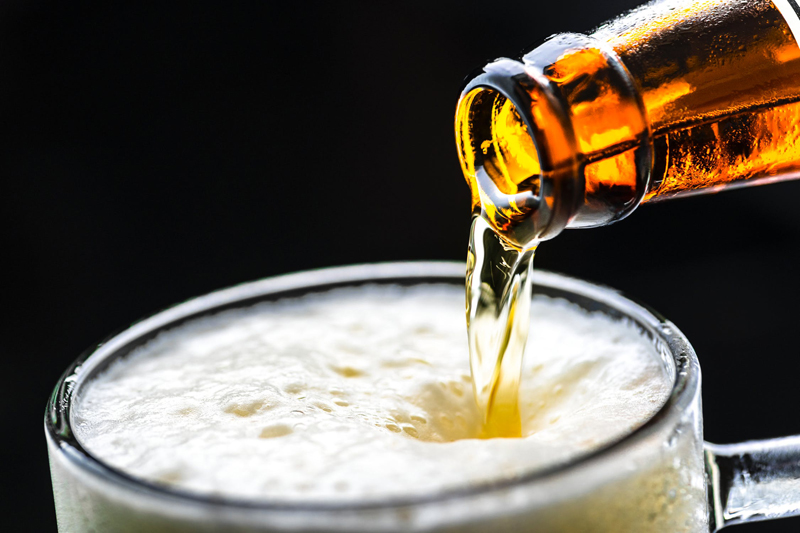 It is a land of geographic isolation, a medley of coastal aberrations and glacial edges, split in the center by the tectonic faultline, a constant reminder of earth's instability and erratic inclination for metamorphosis. The Maori's call it Aotearoa,"Land of the Long White Cloud," but those of us in the Northern Hemisphere know it as New Zealand. Separated from Tasmania and Australia by the Tasman Sea, New Zealand lies directly south of the Fiji Islands and New Caledonia.


Despite the insular location, this land "down under" is a country of innovation. It ranks 15th in the world on the Economists 2005 Quality of Life Index – a testament to the population's commitment to making dreams a reality through ambitious action. Family strength is a key to success, which extends into such ideological concepts as designing a beer style with the distinctive thumbprint that marks it as New Zealand's child.

Tammy Viitakangas and her partner Jaysen Magan created a bit of heaven on the edge of the earth when they, partnered with Tammy's parents Jouni and Gloria Viitakangas, founded Aotearoa Breweries NZ Limited in December of 2005. As proponents of the Kiwi lifestyle, Viitakangas and Magan wanted to create a series of beers that accentuated the fresh, raw edge of brewing in the South Pacific. The result was the creation of a line called Mata Beer, a title that celebrated the edge of innovation and the competitive spirit that keeps them at the head of the pack.

As a Bachelor of Technology student at Massey University, Tammy centered her studies on biotechnology and bioprocess engineering, a specialty that gave her an edge as Managing Director and Head Brewer of Aotearoa Breweries. After only four months of production, Mata Artesian Beer snatched a Bronze Medal in the Pale Ale-German Style Kolsch Division at the New Zealand International Beer Awards in Nelson. Mata Artesian is made with pure Artesian water from a source in the Eastern Bay of Plenty. Brewed as a hybrid of ale and lager, Mata Artesian possesses the firm maltiness of imported European grain and a rich yeast profile of American yeast, dressed with a balance of local Nelson hops.


The Bronze Medal was an astounding accomplishment for the young brewmaster who had entered the beer solely for the valuable feedback she could gain from the panel of international judges. Despite beginner's success, Viitakagas remains focused on acquiring the judges' results for the analytical insight she can gain, with an eye on improvement and the development of additional styles in the near future.

In a constant mode of experimentation, Tammy has also created Mata Manuka, a topaz wonder with the crisp bite of Manuka honey, and local hops that allow flavors of spice and cinnamon to come to the fore and linger on the tongue.

Local response to Mata Beer has far exceeded expectations, as word of Aotearoa Breweries spread throughout the region. Devotees to Mata can expect two more styles to come to market within the next six months as part of an avid commitment to quality and the development of a range of beers that reflect the spirit of the people.
Aotearoa Breweries NZ will be holding a fest to "kick off" the start of their Southern Hemisphere summer season on September 8-10, 2006, with local food, musicians, wine and, of course, Mata Beer.
For more information, check out the Mata Beer website at https://www.mata.net.nz
Cheers!
You Should Also Read:
Beer Fox Marinades for Outdoor Grilling - Three Winners !
Caribbean Island Guide to Beer
Beer Lovin' Party Animals in the Wild


Related Articles
Editor's Picks Articles
Top Ten Articles
Previous Features
Site Map





Content copyright © 2022 by Carolyn Smagalski. All rights reserved.
This content was written by Carolyn Smagalski. If you wish to use this content in any manner, you need written permission. Contact Carolyn Smagalski for details.