Get the Most Out of Your Game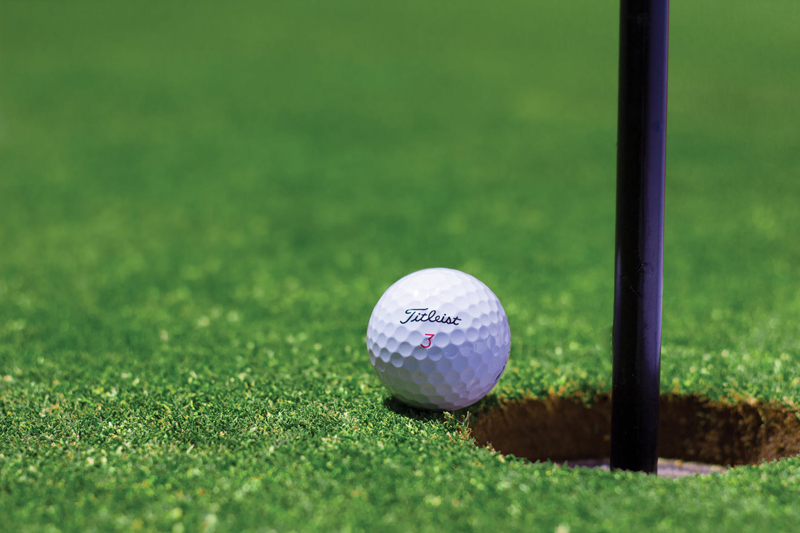 I always try to look at the funny side of golf because if you don't it can drive you crazy. Some golfers get so serious and take everything way out of proportions that it makes you go mad. This is a game and you can get competitive but really folks let's get serious about how it is played. Since I am a writer I prepared a mythical book that needs to be written. I am listing some of the chapters I plan to include. We all need a little humor along with our struggles with this wonderful game we call golf.

Chapter 1: How to Hit a Nike From the Rough When you Hit a Titleist From the Tee?
Have you ever hit your drive into the rough and found this great looking ball setting up there so nice but it says Nike. Now what did I use on my drive? Did I change balls? Just hit this one!!

Chapter 2: When to Suggest Major Swing Changes in your Foursome?
One of your partners is having a rough day and her swing is going nowhere. You want to say something. Do you mention how she is swinging too fast? She is taking the club up instead of back and around. Maybe if we just look away we won't say anything? Please hold your cool it will not help the situation if you try to help.

Chapter 3: How to Ignore a Players Exaggerated Full Circle Swing?
This is the same as the last chapter. A new golfer joins your foursome and her swing is a complete full circle swings. It amazes you that she will connect with the ball but she does and it flies off down the fairway. You want to say something like pinwheel, ferris wheel, windmill, but please stay silent it is what is working for her.

Chapter 4: How to Play That New $4.00 Ball?
You just bought a sleeve of new balls and it came to $4.00 each. These are the best balls they say and should fit your game. You tee off and it felt good and solid and it flew down the middle of the golf course. Then on one of holes on your round you have to cross the water. You debate about using that ball and once that enters your mind you are lost. Doubt will surely come into play and that $4.00 ball is gone into the watery grave.

Chapter 5: How to Properly Line up That Fourth Putt?
It happens sometimes when a golfer will four putt and it can happen to the player that takes too much time in lining up a putt. They will plumb bob with their putter, check the ball with their mark for direction but forget the speed of the green, so four putts happen. I have observed many who stand over their putt for a long time, I often wonder if they are praying.

Chapter 6: How to Rationalize a Six Hour Round?
I could never rationalize a six hour round, I detest slow play. It is one of the hardest things to manage. If you have the first group out that is slow it backs up the whole course the full day. Some people are just slow they are slow in everything they do so it is like beating a dead horse to make them speed up.

I could go on and on but will end with this saying: Forget Age, play golf, death can't hit a moving target.



Related Articles
Editor's Picks Articles
Top Ten Articles
Previous Features
Site Map





Content copyright © 2022 by Letta Meinen. All rights reserved.
This content was written by Letta Meinen. If you wish to use this content in any manner, you need written permission. Contact Sandy Eggers for details.