Affections Touching Across Time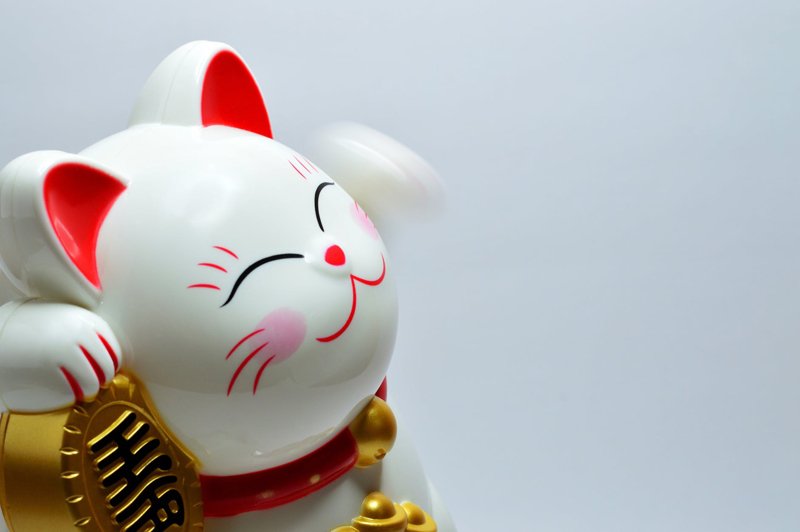 Inuyasha The Movie: Affections Touching Across Time
was written by Katsuyuki Sumisawa and directed by Toshiya Shinohara. The film was released to Japanese theaters on December 16, 2001. In the United States, the film was released on September 7, 2004. In Japan,
Affections Touching Across Time
was released in between episodes 54 and 55 of the anime series. Since Inuyasha is able to use the backlash wave, it would have to take place at some point after episode number 54.
Two hundred years before the
Inuyasha
series takes place, Inuyasha's father defeated a powerful moth yokai named Hyoga. One of the shattered jewel fragments has freed Hyoga's son, Menomaru. He seeks revenge for his father's destruction, as well as to free the power of his father. With his minions Hari and Ruri, Menomaru begins battling with Inuyasha, Kagome, Miroku, Sango, and Shippo. In the midst of the fighting, Ruri copies Miroku's wind tunnel, and Hari steals Sango's faithful companion, Kirara. Menomaru also curses Kagome and she turns against Inuyasha.
By tricking Inuyasha, Menomaru is able to access the power of his father (which also contains the power of all of the previous generations of Menomaru's family). Menomaru becomes exponentially more powerful, and starts to change the essence of time and space. He also absorbs the souls of countless people in order to be able to fully merge himself with the power of his family.
Through Menomaru's control, Kagome ends up shooting an arrow at Inuyasha and pinning him against the exact same tree that Kikyo had sealed him to 50 years earlier. Kikyo arrives at that moment, and she forces Kagome down the Bone Eater's Well. Since Menomaru is controlling time and space, Kikyo believes that Kagome will end up being trapped in her time forever. Can Kagome find a way back to the feudal era? Can Inuyasha and the others find a way to defeat Menomaru, Hari, and Ruri?
The animation in the film is a little different than the animation in the
Inuyasha
television series. This is due in part to the fact that the character designs in the film more closely resemble their manga counterparts. There is also some usage of computer animation. On the one hand, the computer animation really does stand out like a sore thumb compared to the rest of the film. However, for the scenes it is used in (the shots of the Tree of Ages), the animation had to be done that way, because the two dimensional animation would have been much more limiting.
The DVD of
Affections Touching Across Time
also contains some bonus features. First are the original Japanese trailers for the film. They run for almost four minutes, and include roughly 10 trailers. The only drawback to this feature is the fact that the audio is in Japanese, but there are no English subtitles provided. There is also an English language trailer for the second
Inuyasha
film,
The Castle Beyond the Looking Glass
.
Some character line art sketches are also included in the extras. They are split up into "Main Characters" (which include Inuyasha, Kagome, Shippo, Sango, Miroku, Kirara, Myoga, Rin, Sesshomaru, and Jaken), "Villains" (which include Menomaru, Hari, and Ruri), and "Demons."
The next feature is labeled as "Special Footage." It runs for roughly 35 minutes, and it appears to be a promotional piece that aired on Japanese television before the release of the film to Japanese theaters. It is essentially a recap of what has happened in the
Inuyasha
anime series in preparation for the movie. The final special feature is the original Japanese closing credits.
Overall, I thought
Affections Touching Across Time
was a very well-done film. At 100 minutes, it's just the right length to tell this story. This DVD is a definite "must-have" for someone who is a fan of
Inuyasha
.
I wrote this review after watching a copy of this DVD that my husband and I purchased.
This site needs an editor - click to learn more!

You Should Also Read:
Inuyasha
Affections Touching Across Time Soundtrack
Inuyasha Second Season Box Set




Related Articles
Editor's Picks Articles
Top Ten Articles
Previous Features
Site Map





Content copyright © 2022 by Lesley Aeschliman. All rights reserved.
This content was written by Lesley Aeschliman. If you wish to use this content in any manner, you need written permission. Contact BellaOnline Administration for details.