Disney's Epic Mickey - Wii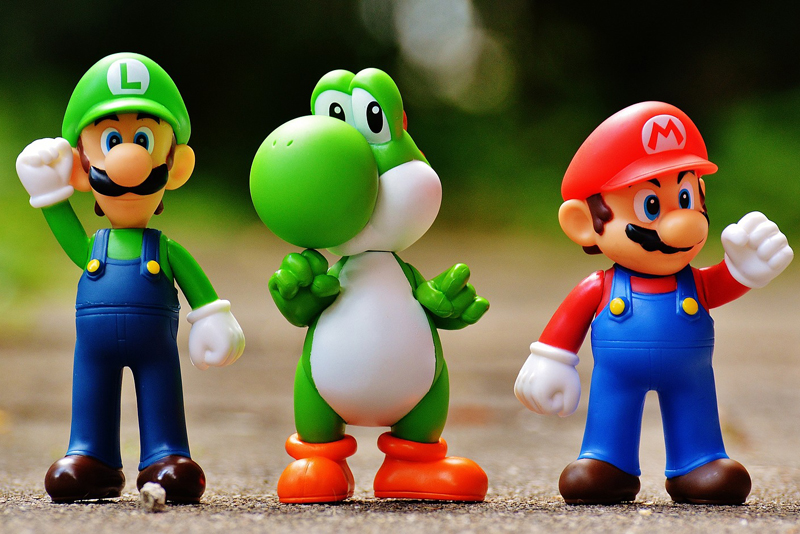 Originally conceived as a gritty remake of Disney's main properties (Mickey Mouse and associated characters), "Epic Mickey" ended up being cleaned up into an average platformer set in sub-average environments.

"Epic Mickey" has the player take the role of, naturally, Mickey Mouse. The story of Epic Mickey is that Mickey was pulled to another world by a malevolent blob of ink and now must try to find his way through various cartoon lands to get back home. This is about as much introduction as the game gives you to the actual concept. The story is not a huge part of Epic Mickey, and it mostly consists of "here's the next place you need to go, also here are some side objectives to complete". Actually trying to piece a narrative out of them is, at best, questionable.

Your main tool in getting home is an enchanted paintbrush that can launch either paint (blue) or thinner (green). This is one of the game's fairly interesting points; thinner dissolves things, while paint reconstructs it. This is limited to certain items that either appear brighter when they're "whole" or as shadowy images when they've been "dissolved". The mechanic allows you to work your way through levels by rebuilding things like bridges, gears, and valves, or dissolving walls and obstacles. In some cases it's necessary to alternate between them - dissolving a bridge to dump its contents into the pit below it, then reconstructing it to pass safely by. It's fairly neat, albeit a bit limited. There's some supplementary gameplay in the "sketch" concept - one-shot items that can be bought that include cartoon stables like anvils and televisions and have various uses in the world.

The paint/thinner concept also serves as the game's somewhat simplistic morality system. Paint is good, thinner is evil. Mickey will stumble across many problems with fairly binary solutions - "do you save the guy or go for a treasure chest?" "do you break apart this factory or fix it up?" In the game's original, darker concept, the "evil" options would make sense; in this sanitized version, it's really like "why even offer the evil options"? The world does, at least, respond to your morality in some interesting ways, the most visible one being that NPCs will change depending on which side of the spectrum you fall on.

Epic Mickey's biggest failing is its design. While a more grim and dark Disney world might not be a bad idea, the end result in the game is sort of half-done. It's dreary and dark but not really interesting to look at, which means that rather than being interesting and novel it's just sort of grey. The platformer aspect of the game is average; it's serviceable, but not really worth playing for on its own. Basically, Epic Mickey is an okay platformer, but without an interesting story or environments to hold it together, the game ends up being boring.

Rating: 5/10.

We purchased this game with our own funds.


Related Articles
Editor's Picks Articles
Top Ten Articles
Previous Features
Site Map





Content copyright © 2022 by James Shea. All rights reserved.
This content was written by James Shea. If you wish to use this content in any manner, you need written permission. Contact Lisa Shea for details.