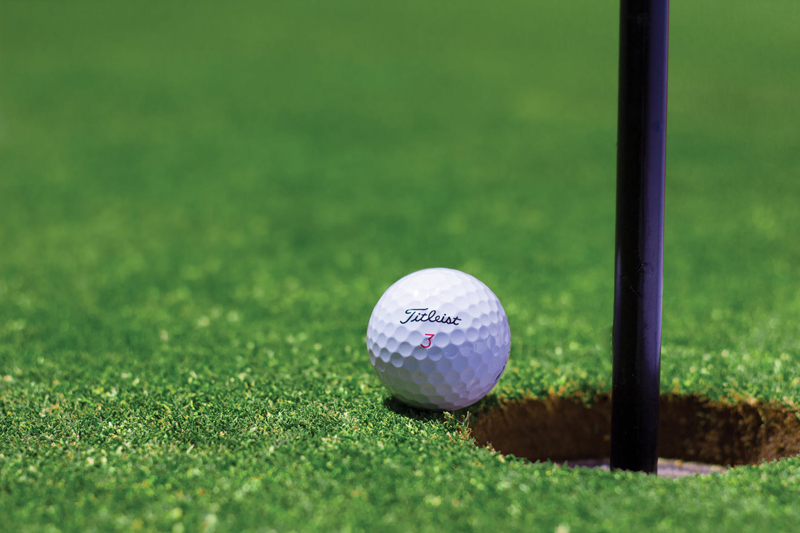 On Monday October 31 Halloween Day I decided to plan a special golfing event for the gals on my list for Monday and Friday's. We had a cool front move through so mornings have been cool but we start at 10:00 a.m. so it happened to be a beautiful calm day for my special event. I had been working on special goodie bags filled with unusual treats and I gave them all spooky names. Filled my brown paper bags with a picture of a ghost followed by the names of what was inside. They would have to figure out just what item fit the names I have listed.
It was a fun time putting it all together and it all went together quite fast. I was planning the spooky game of the orange ball game. Where each player will have to use that orange ball and record only the orange ball scores when it was used. This usually caused nervous tension when it is your time to use the orange ball. Orange balls would fit Halloween and the ones I found in my stash of used balls were quite old but everyone had to put up with a tired ball.
It ended up that I had nine players who let me know they wanted to be involved so that meant that I had three teams of three players. Since I did not have another orange ball I added a yellow one for the last group. When I arrived at the club house early getting things ready, one of the players came early too and she said she had another orange ball so we ended up with three orange balls.
It made it more like Halloween when some of our players arrived wearing Halloween colors. These gals love to participate, in this picture I am the short one and only in brown but it goes with Halloween I guess. The gals all had fun trying to figure just what item fit the list I had printed on the front of the brown bags. I had set the teams up as to who was first in line to let me know they would be able to play. We only charge 50 cents to play in these games on Monday and Friday with winners taking the money with the game of the day.
It was a clear sunny day so the two early teams finished in good time each producing their orange ball that made it through the full eighteen holes. Finally the last group came in and they lost their ball and since they were straggling they did not finish the full round. Totaling up the two who finished found out my first team came in with the best score and won the money.
I had planned a lunch and had Ruth who manages the grill to make some wrap sandwiches and I brought relishes and desserts. My desserts were strawberries dipped in white chocolate to look like ghosts with chocolate eyes and mouth. I also made chocolate Diablo cookies which were hot and spicy so called them Witches Flying Saucers. Everyone enjoyed the lunch and our team decided to give our winning to Ruth then everyone else chipped in to thank Ruth for all her work in the grill. We do appreciate her and she loves doing things for us. All in all it was a fun day and the gals all had a good time and mentioned that they enjoyed all the goodies in the paper sack during the time playing golf also. Will try another crazy event on another special day later


Related Articles
Editor's Picks Articles
Top Ten Articles
Previous Features
Site Map





Content copyright © 2022 by Letta Meinen. All rights reserved.
This content was written by Letta Meinen. If you wish to use this content in any manner, you need written permission. Contact Sandy Eggers for details.