Tools for Distance Learning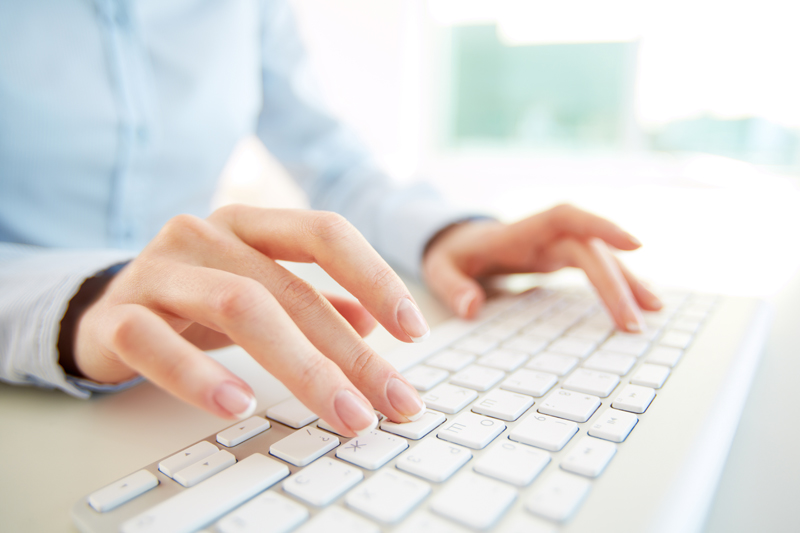 So you have made the decision to pursue your degree online. Before you get started, there are a number of tools you should become familiar with to help you in your journey through distance learning. The goal is to become accustomed to these tools so you are better positioned to make the most of your educational experience without the distraction of dealing with the new-tool learning curve.
Mobile devices, such as laptops or tablets, are great tools if you tend to be on the go and find public places, such as local coffee houses, libraries, or restaurant lounges, comfortable places to study. However, if you are participating in online courses that require multiple hours behind your laptop, you will be better suited ergonomically using a flat screen monitor, so try saving your lengthy projects to work on at home. This will help you reduce the effects of computer vision syndrome and other ergonomic issues that can arise after repetitive lengthy study sessions.
Throughout your distance learning program, you may participate in some courses that require student interaction via videoconferencing, such as Skype or WebEx. Most universities use communication software that has online video capability as well as presentation and white board options to further student interactions and demonstrations. If your computer does not have a video camera, most are sold separately and come with a companion disc to instruct you on usability. If you don't have a headset complete with microphone, volume control, and muting options, pick one up. A wireless headset is optional if you don't mind dealing with batteries or remembering to charge your device, but if you tend to be very busy, a simple USB headset works just fine.
Now that your hardware is in place, let's review some of the software requirements. Most computers come with a few essential programs, such as the latest browser upgrades and antivirus software, but if that is all you have on your system, you may have to invest in a few additional programs. Whether you are attending college in class or online, you will eventually face the challenge of writing, and the higher your degree level, the more taxing the writing projects become. Investing in a writing program such as MS Word is useful to assist with spell-check, grammar correction recommendations, and formatting. There are also a number of templates you can use if needed. Because you will dabble a bit in presentation development, Microsoft Office is an easy way to go; it covers most educational corners. Microsoft Office includes a combination of Word for writing, PowerPoint for presentation development, Excel for statistics, Access for relational database development, and Outlook for e-mail.
And last, it seems just about everybody has a smartphone these days. Although they can be distracting at times, smartphones can be a great convenience due to the number of free apps available to assist with a variety of student needs, such as eBooks and
scheduling apps
. If you are juggling a number of classes, scheduling apps will become your next best friend. In addition, most universities that offer online courses also have a university app. University apps offer the capability to check discussion boards or announcements from instructors, view statuses on submitted assignments, or view university e-mail.
If you have these simple basics covered, you are better prepared to face your first quarter without the added pressure of learning technology tools. One last word of advice: become very familiar with your university website. There are valuable time savers available to students, such as
online tutors
,
citation developers
,
plagerism detectors
, and a wealth of referenced materials located in the university library. It may seem like a large amount to take on even before your class begins, but when fall quarter begins, you will be way ahead of your classmates.
Distance Learning - Is it Right for You?
is available in paperback and ebook at
Amazon.com
, or pdf version on
BellaOnline eBook Store
.
Libraries and Academic Institutions
please visit
Distance Learning Books
for discounts on bulk orders.
+Patricia Pedraza-Nafziger
You Should Also Read:
Citation Developers
Online Tutors
Plagerism Detectors


Related Articles
Editor's Picks Articles
Top Ten Articles
Previous Features
Site Map





Content copyright © 2023 by Patricia Pedraza-Nafziger. All rights reserved.
This content was written by Patricia Pedraza-Nafziger. If you wish to use this content in any manner, you need written permission. Contact Dr. Patricia Pedraza-Nafziger for details.