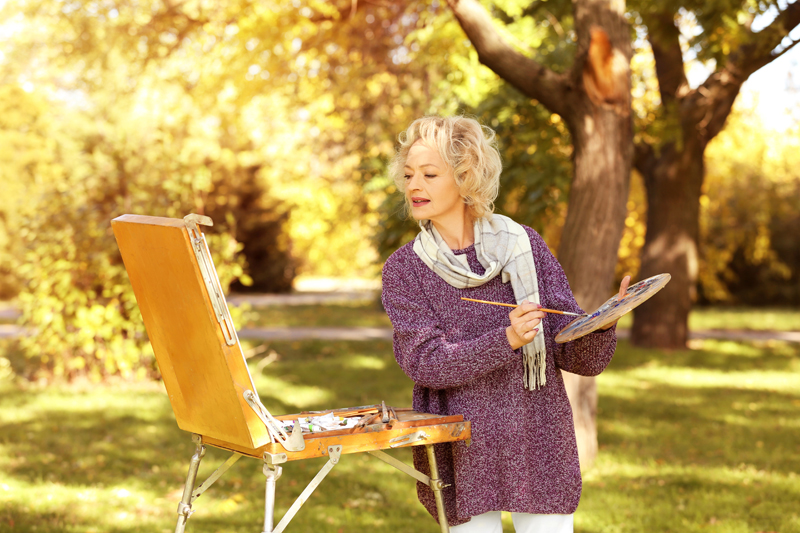 Aging in place is about continuing to live in our own homes while adapting to changing needs and conditions as we age. Staying in our homes may give us a sense of contentment and continuity, but also may come with a downside that can affect our quality of life. Aging in place is perceived by many to be a good concept overall, but many new types of support systems are needed in the community for older persons to age in place successfully.

A few of the red flags that have caused difficulties for older persons remaining in place are offered here: (1) Our homes may become overwhelming to care for inside and out and be too expensive to maintain on a retirement income. (2) If we've had to give up driving or are driving less, there may not be public transportation in our area; as a result, we would need to depend on others for rides which would limit our mobility. (3) Some of us who were once part of a family unit are now living alone, making it more expensive and difficult to remain in place comfortably. (4) Some of us might know a person with dementia living alone, a not uncommon situation fraught with difficulties.

(5) Initially, our neighborhood may have had a close knit group who grew older together and helped and supported one another's family unit. As years passed, many of our neighbors may have moved away or died, and younger people that we don't know have taken their place. As a result, we may have lost our sense of community along with lifelong connections, and no longer feel supported or have the same sense of belonging as we once had. Depending upon the situation, some of us could feel lonely or isolated living on our own street.

Studies regarding aging in place issues are occurring worldwide and investigating numerous health, social, economic and environmental concerns. Two important recommendations to date include:
• Encouraging neighborhoods to begin their own community planning and start helping older persons who live there: checking on them daily, asking about their needs, driving them, completing errands, making home repairs, and conducting other useful activities.
• Urging municipalities to organize and conduct preventive home visits for people identified by neighbors, doctors, and other gatekeepers as frail or at risk. The aim of the visit would be to report current or potential hazards and the municipality/neighborhood would help take the steps to keep these older persons safe and functioning at optimum levels in their homes for as long as possible.

Many neighborhoods in the US are participating in community models of care to help their older residents age in place. Neighborhoods everywhere that have large numbers of older persons would be very suitable environments for implementing these types of models.



Related Articles
Editor's Picks Articles
Top Ten Articles
Previous Features
Site Map





Content copyright © 2023 by Patricia Villani, MPA, PhD. All rights reserved.
This content was written by Patricia Villani, MPA, PhD. If you wish to use this content in any manner, you need written permission. Contact Patricia Villani, MPA, PhD for details.