What's Beauty Without Wellness?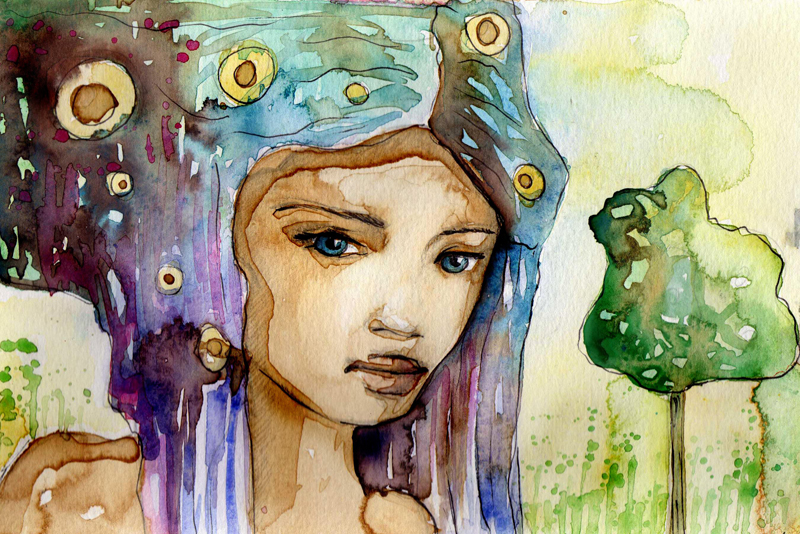 Yes ethnic beauties, beauty and wellness go hand in hand. When you look at skin challenges, they can often stem from dietary habits that cause dryness, breakouts and dull looking skin. Hair challenges are often the result of dietary habits as well. Dry brittle hair, split ends and breakage are often the results of dehydration and lack of minerals.
So, in order to keep your hair and your skin in tip top condition, what you eat is very important to what you see on the outside. What new wonders are taking the beauty world by storm, internally?
Curcumin and Grape Seed
Curcumin and French grape seed are on a roll in the world of beauty and wellness. Curcumin is the most potent component of turmeric. Turmeric is a plant that's been used in India for both cooking and medicine for centuries. Curcumin is being used in the alternative world of medicine for treating diabetes, heart disease, depression, fatty liver and cancer.
In the world of beauty, curcumin is known to protect your skin with its ability to stop damaging free radicals and reduce inflammation. It's also been shown to improve collagen and the vascular density of wounds. Collagen provides the foundation of healthy skin. Vascular density is what ensures adequate blood flow to carry in the nutrients needed to repair damaged tissue.
Grape Seed, yes we're talking about the the same grape seed that produces that luscious glass of red wine that you enjoy with or without your meals. Grape seed extract is often referred to as nature's most versatile nutrient. It's said to act as a collagen, artery and heart strengthener. Early research of grape seed extract pointed out that it had the ability to improve collagen and elasticity in your skin. The beauty is that it applies to collagen where ever it's found in your body.
Grape seeds are an excellent source of vitamins C and E. Along with antioxidants known a s flavonoids, they are known to help improve your skin's texture and reduce the signs of aging. Go figure.
Because grape seed oil is known to be rich and moisturizing, massage therapist often use it in treatments to provide extra skin-hydrating benefits. Add a few drops of your favorite essential oil and you've got a potion that your skin will thank you for.
Your local health food store or specialty skin boutique has lots of options for you to try when it comes to curcumin and grape seed extract products. Do your research and know what you want to gain from their uses. You'll be surprised at what you'll learn.
That's it for this week. As always …
Dedicated To Your Beauty!
Juliette's Website
Nyraju Skin Care


Related Articles
Editor's Picks Articles
Top Ten Articles
Previous Features
Site Map





Content copyright © 2023 by Juliette Samuel. All rights reserved.
This content was written by Juliette Samuel. If you wish to use this content in any manner, you need written permission. Contact Juliette Samuel for details.