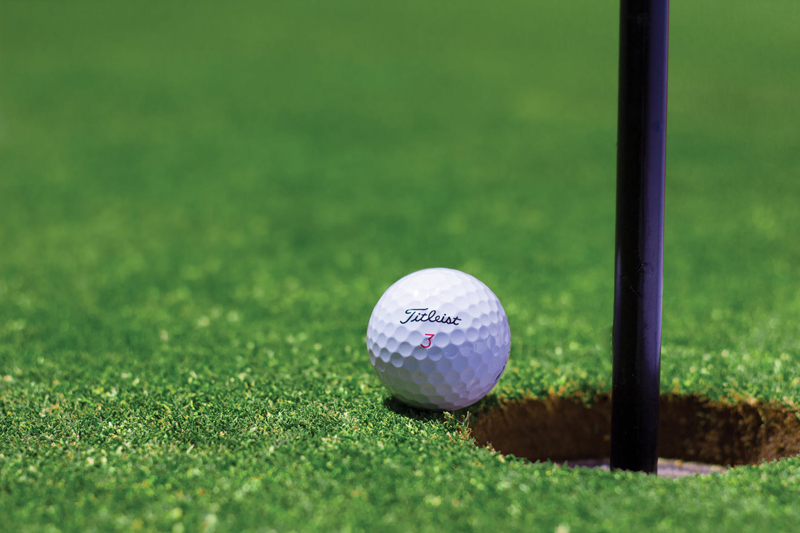 Winter golf solicits winter rules. There actually is an official rule about winter golf as it relates to placement of your ball if it lies on part of the course that has been damaged by some weather condition. In this case you are allowed to move your ball up to 6 inches in any direction, but no nearer the old, to improve your lie, however, this can only be done on a course that has been designated as such. You cannot randomly move your ball to a nicer patch of grass just because.

There are also unwritten and unofficial winter rules that the average duffer might want to follow on a blustery cold winter day to establish creative guidelines which to follow for that round given less than desirable conditions.

If you're lucky enough to live in an area where golf courses are open all year then you don't have as much to complain about because you still have the opportunity to play a round even during winter. The challenges that come with winter golf, including cold, windy, and wet conditions, all suggest that you will want to get out on the course and back into the warm clubhouse as fast as you can. You may also be trying to beat out an incoming weather front or impending darkness during the shorter days. Either way, likely you will be in a bit of a hurry to expedite your round.

Duffer winter rules, also referred to as "Caddyshack rules" or "friend rules", include:
- automatic par on the first couple holes as you warm up
- automatic two putt when the greens are wet or frosty
- giving up "honors" and whoever is ready to hit goes first
- kicking the ball out of wet soggy fairway to dryer ground
- use of the "hand wedge" to get the ball out of wet sand
- making an adjustment to hit off grass rather than mud or tree roots
- measure the gimme with a driver not a putter
- mulligans are available at all times

As you can see, the above rules do deviate from the official golf rules, but they can make your winter round of golf a lot more enjoyable. If you're playing with golfers who prefer the traditional rules then please be sure to respect that and let them know your intentions so they are not confused.

If you are able to overcome the adverse conditions, or at least tolerate it, winter golf can be more fun than summer with cheaper rates and an open golf course to go as fast or as slow as you want. Enjoy the holidays!




Related Articles
Editor's Picks Articles
Top Ten Articles
Previous Features
Site Map





Content copyright © 2022 by Sandy Eggers. All rights reserved.
This content was written by Sandy Eggers. If you wish to use this content in any manner, you need written permission. Contact Sandy Eggers for details.