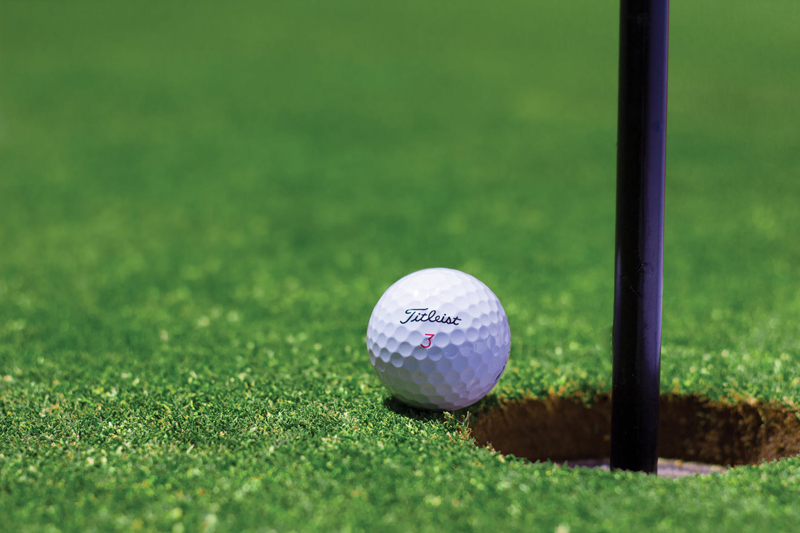 I noticed this advertisement in the Golf Magazine that caught my eye that says, "Give the Gift of a Hole-in-One"! Of course everyone would love the gift of a Hole-in-Ones but it cannot be given to any one for this reason I had to find out what this was all about. The headline was followed by a remark by William G. Smith saying: "I hit a Hole-in-one just a week after listening to Thought Free Golf. It put my mind at ease and blocked out all distractions." I thought sure something about mind altering will bring on a hole-in-one.

This full page advertisement in my golf magazine was all about ordering online the book and CD of "Thought Free Golf". It showed a picture of a full set of golf clubs in a bag with a picture of this book Thought Free Golf in with the clubs. Even mentioned a special price if ordered on line with a 10% discount if you included the discount code number. Along with a very long write up information in this ad but no mention of the name of the author. It just included there web site where you could order this on line and a phone number.

After reading all the information about this book and CD it was suppose to help you free your mind from all the distractions on the course and give you that perfect swing that seems to happen only on the driving range. It goes on to say that this simple system will give you mastery over the mental side of your game. This system is suppose to program the brain to shut out all distracting thoughts and allows you to make that perfect swing. So this gives you the idea of what this advertisement was trying to lure you into finding that secret ingredient to give you that hole-in-one.

Sorry as that is a good come-on but hole-in-ones will come to you when you least expect it as I know I have had seven of them and it had nothing to do with mind control or putting myself in a Zone. After playing golf for well over 50 years the zone does come to you at different times and it was never due to mind control it just happens. I have experienced playing in the zone and scored exceptionally well and even had hole-in-ones when the game was not going well. One time I was playing great everything felt right even in a 40 mile an hour wind just because I was in the zone. Another time I was playing with a couple of players that usually are on the arrogant side and I scored well being in the zone. Why this happened I do not know or understand it just happens. It just proved to me that you cannot force this to happen. Trying to put yourself in a zone is enough pressure on the mind that it interferes with your game.

I do not know about this book and CD on Thought Free Golf but I have tried the CD called the The Zone I was asked to try. It suggests to give yourself clues that automatically will put you into the zone so you would hit perfect shots on every hole. I have to tell you after trying that CD and sometimes listening to it I fell asleep and it did not put me into the Zone on the golf course. If anyone is interested in trying this book and CD "Thought Free Golf" check it out on line by using the title of this book in your Google and it will come up.



Related Articles
Editor's Picks Articles
Top Ten Articles
Previous Features
Site Map





Content copyright © 2022 by Letta Meinen. All rights reserved.
This content was written by Letta Meinen. If you wish to use this content in any manner, you need written permission. Contact Sandy Eggers for details.