Should You Ship or Check the Family's Luggage?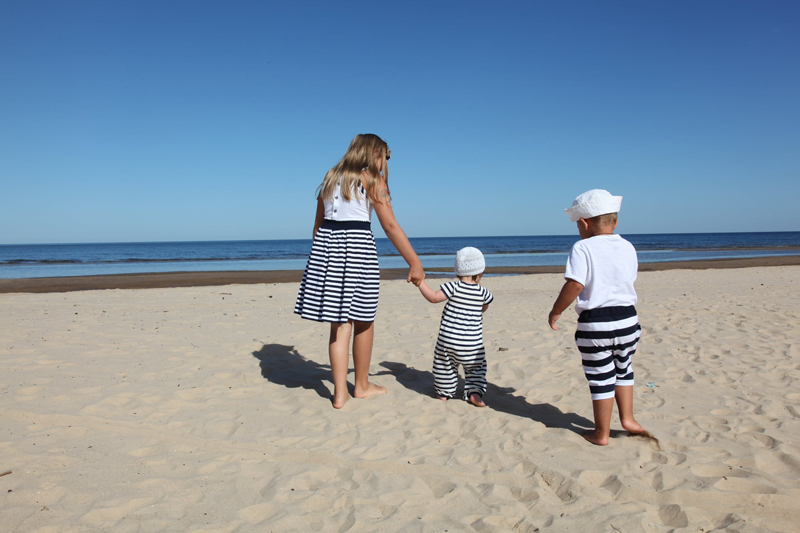 Family travelers, especially those with infants and toddlers, are all too familiar with the massive amounts of "stuff" that little people and their parents require for even a short trip. If you are taking a seven day journey, it seems that you need a moving truck rather than a suitcase. There must be an easier way to travel. Actually, there is. Shipping luggage to and from your vacation destinations through a commercial carrier has become a very popular option, but is it right for your family? Let's consider the pros and cons of using a shipping company for luggage transport.

What are the Benefits of Shipping Luggage?

Tired Parents Appreciate Convenience. The first obvious benefit is convenience. If you have trekked through an airport with two toddlers, a car seat/stroller combo monstrosity, luggage to be checked and your necessary carry-on bags, then you understand the wish to simply lighten the load. If you shipped your entire luggage to your destination, it would be waiting for you at the hotel or vacation destination. You would not need to wrestle it through the airport, wait at those carousels of identical, black luggage and pray that your pieces have not been misdirected, or maneuver it through public transportation.

Enjoy a Faster Checkpoint Experience. Less luggage enables travelers a speedier move through security checkpoints and check-ins. If you have ever experienced a custom's checkpoint with a screaming 9 month old in need of a fresh diaper, a feeding or both, then you understand the desire to speed things up and pare down!

Shippers Have No Baggage Limits. Shipping companies may limit size and weight of your luggage, but they will permit you to ship as many as necessary. With airlines constantly increasing limitations and fees, you may find yourself shipping baggage anyway to accommodate extra necessities for long trips.

Oversized Items May Cost Less to Ship. If you are taking along larger bags than limits allow or sporting items such as skis or surfboards, you will likely use a shipping service as the costs will be close or even less than airline fees--if the items are even an option for checking.

Bags Ship with Tracking and Insurance Options. You can watch your luggage's progress as it travels to your destination. You may; however, need to purchase additional insurance for your bags which will add to the cost.

What are the Cons of a Baggage Service

Cost, Cost, Cost. Shipping luggage can be expensive. Shipping a standard sized bag within airline limitations will cost more to ship via a carrier than to check. However, if you are staying in one hotel for the entire trip and will not require the use of a suitcase, if you package your contents into a standard box it may ship for significantly less depending on your destination.

Baggage can Still be Lost. You will need to be sure that you properly insure your packages in the event the contents are lost and damaged.

You Need to Plan and Pack Ahead. Commercial rates of shipping increase as the date of the trip draws closer. To get the best rates, you may need to pack and ship several days in advance to ensure that your items arrive at the destination on time—and if you ship from your destination without higher priced delivery options, you will not receive your packages for several days after you arrive home.

Final Thoughts
While the costs of shipping baggage may be slightly to significantly higher in some cases, the convenience and peace of mind may warrant the extra expense. If the hassles of checked baggage and the fear of lost luggage limit your desire to travel as a family, shipping baggage may be your solution.


You Should Also Read:
Should You Choose a Suite on Vacation?
Can Your Family Afford a Vacation This Year?


Related Articles
Editor's Picks Articles
Top Ten Articles
Previous Features
Site Map





Content copyright © 2022 by Angela Thompson. All rights reserved.
This content was written by Angela Thompson. If you wish to use this content in any manner, you need written permission. Contact Tiffiny Spire for details.