Amotrophic Lateral Sclerosis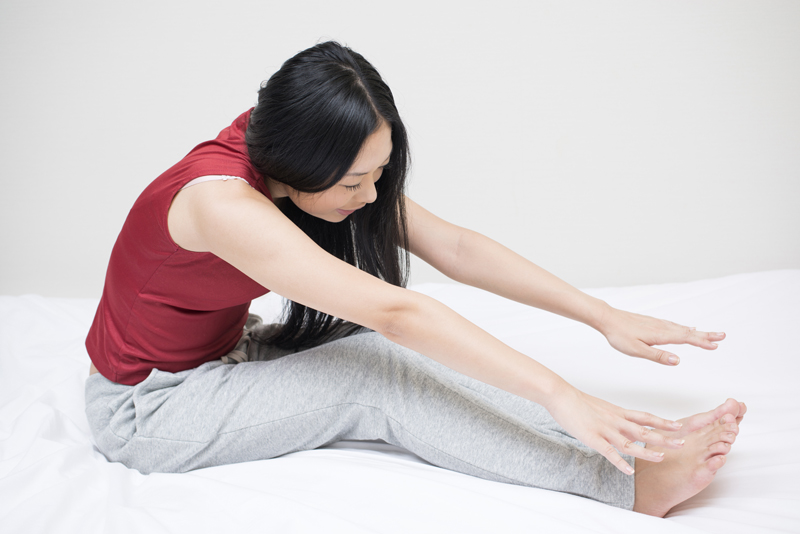 Amotrophic Lateral Sclerosis (ALS; often referred to as Lou Gehrig's Disease in the U.S.) is one of the motor neuron diseases. It affects the muscles of the legs and arms, throat, and mouth, and eventually involves all of the voluntary muscles causing paralysis. The muscles involved in eating and respiration become involved as the disease progresses. Onset of ALS usually occurs during adulthood. The NIH estimates that 20,000 to 30,000 people in the U.S. have ALS, with about 5,000 new diagnoses of ALS each year.

This disease usually progresses rapidly, and average survival after diagnosis is only about three to five years. Assistive technologies such as mechanical ventilation and feeding tubes can prolong life, with about 4 to 10 percent of those with ALS living for more than ten years, and a few living longer. Improvements in technology can also improve the quality of life for a person with ALS, for example making communication possible by way of computer and providing increased mobility through use of a motorized wheelchair.

The cause of ALS is not well understood, but researchers now believe that multiple triggers cause ALS. ALS affects both the upper and lower motor neurons, causing weak and atrophied muscles, muscle tightness, as well as muscle twitching and cramps. Onset usually begins with weakness or tightness in an arm or leg or with difficulties with speech or swallowing. Diagnosis will will likely occur after a thorough medical and family history followed by testing to exclude other disorders. Testing might include EMG, MRI, bloodwork muscle biopsy, and genetic testing.

Research into the causes and treatment of ALS has been ongoing. For example, a drug called tirasemtive (formerly called CK-2017357) has shown promising results in the areas of hand strength and respiration in three phase two clinical trials. Other experimental drugs are also being tested, and there is also ongoing stem cell research being conducted.

Currently, the drugs Rilutek, which has a modest affect on survival rates, and Neudexta, which treats pseudobulbar affect (uncontrolled expression of emotion), have received FDA approval for the treatment of ALS in the U.S. Other medications may be prescribed to deal with the symptoms of ALS. Physical therapy, speech therapy, and respiratory therapy may also be prescribed. Social work, home health care, and hospice may also benefit patients and their families.

In about 10 percent of cases, individuals with this disease have a clear family history of ALS, and the disease is clearly genetic, usually autosomal dominant. Genetic factors are likely to play a role in other cases, as well. More males than females develop this disease, with a ratio of about 1.5 males to 1 female.

Sensory capacities such as sight and hearing are not affected by ALS. Mild cognitive impairment sometimes occurs, but severe cognitive impairment is less common. Involuntary muscles are not affected directly by ALS. This disease does not directly cause pain, but pain can occur due to immobility and the complications of ALS.

In the book Tuesdays with Morrie: an old man, a young man, and life's greatest lesson, by Mitch Albom, tells the true story of Morrie's Schwartz's illness and death (see my review, linked below). Other well known individuals with ALS have included Lou Gehrig and Steve Hawking.

ALS is one of the diseases covered by the Muscular Dystrophy Association in the U.S. The MDA has named May as "ALS Awareness Month." The MDA clinics provide specialized medical care, and the MDA webste has much information available about ALS, with a special site and newsletter devoted to ALS. The ALS Association also supports research and provides information and resources for individuals with ALS and their families.

Resources:
ABC News, (2005). ABC News presents Morrie Schwartz: Lessons on Living (DVD). ABC News Productions, Inc.: Port Washington, NY.

Albom, M., (1997). Tuesdays with Morrie: an old man, a young man, and life's greatest lesson. Doubleday: New York, NY.

MDA, (n.d.). Facts About ALS. Available as a download from the MDA website at https://www.als-mda.org/disease/als.html . Retrieved 5/1/14.

MDA website, (2013). Milestones in ALS Research. Downloadable from the MDA website at https://als-mda.org/publications/milestones-als-research . Retrieved 5/1/14.

National Institute of Neurological Disorders and Stroke, NIH, (2014). ALS (Amyotrophic Lateral Sclerosis) Fact Sheet. https://www.ninds.nih.gov/disorders/amyotrophiclateralsclerosis/detail_ALS.htm . Retrieved 5/1/14.

Madsen, A., (2012). ALS Briefs: Clinical Trial Updates at the 2012 ALS/MND Symposium. MDA/ALS News Magazine, 17:11. Retrieved from https://alsn.mda.org/news/als-briefs-clinical-trial-updates-2012-alsmnd-symposium on 5/1/14.





You Should Also Read:
Read a review of Tuesdays with Morrie.
Learn more about MDA's Public Webinar series.
Learn about the Abilities Expo.


Related Articles
Editor's Picks Articles
Top Ten Articles
Previous Features
Site Map





Content copyright © 2023 by Jori Reijonen, Ph.D.. All rights reserved.
This content was written by Jori Reijonen, Ph.D.. If you wish to use this content in any manner, you need written permission. Contact Jori Reijonen, Ph.D. for details.