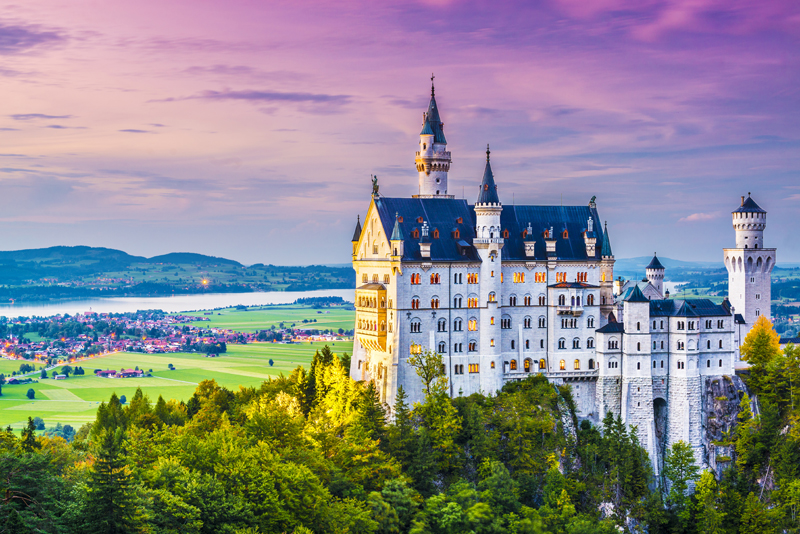 Have you ever wondered about feng shui and how it might help you to attract wealth and abundance into your life? If so, you'll want to become familiar with the area of your home or office that relates to financial prosperity and abundance.
The Bagua
The first step is to use the bagua to locate the precise area of your home or office that supports the flow of energy related to abundance. A bagua is the feng shui energy map of your home (or office). Ideally, you'll need a compass and floor plan of your home to pinpoint the exact location, but for our purposes here, it's sufficient to locate the southeast area of your home, or of the particular room in question.
The Elements
Each area of the bagua is linked to an element, and Wood is the element of the southeast portion of the bagua. For this reason, you will want to be careful not to place any Metal or Fire objects or colors in your feng shui abundance area. The elements play an important role in the practice of feng shui, and there is a hierarchy or destructive cycle that applies to the elements.
In feng shui, both the Metal element and the Fire element are destructive to Wood. Metal cuts Wood and Fire burns Wood. Your goal, in terms of bringing more abundance into your life, is to support and strengthen the Wood element.
How To Strengthen The Elements
You can add things to the particular area of the bagua you want to strengthen. So, in this case, to strengthen the Wood element, you might want to add some lush green plants. Water will also strengthen this area, so perhaps a small, ornamental fountain or sculpture that holds water could be helpful. An aquarium, or even a small fish bowl is helpful. Golden, arrowana, and koi fish are often used in the prosperity section. The colors that support the Wood element are blue, green, and brown. Anything that emphasizes these colors is good – a beautiful wall hanging, the actual colors of the paint on the walls, and so on.
Whatever you choose to add, be sure it has a special meaning to you. It's not enough to slap something up willy-nilly.
Your
positive energy needs to flow through the area as well. As you decide on ways to strengthen the Wood element in your prosperity section, be sure the things you add symbolize what abundance means to you. These will be very personal choices, obviously, as everyone defines wealth and abundance differently.
Remove All Clutter
Gee, where have I heard this before?!! But it's even more important in the context of feng shui. Energy cannot flow in an area that's full of clutter. The area needs to breathe, so abundance can flow to you. The energy of wealth and abundance will stagnate if it cannot flow freely. Make this the first thing you do as you design your area of prosperity – you might find yourself pleasantly surprised very quickly!
Is Energy Escaping?
Depending on the design of your home or office, some bagua areas may be incomplete, or there may be a doorway or window where the energy is escaping. They may not be able to "hold" the energy. If this is the case for you, don't despair. There are remedies to balance the area and prevent the energy from escaping. Mirrors, coins, tassels, and money symbols can all be used, and they do not have to stand out or be the predominant focus for them to work.
Check The Look And "Feel" Frequently
Once you have designed your property area to attract and hold the energy of abundance, check it often. How does it look to you? How does it "feel"? If something that worked before all of a sudden doesn't "feel" right, by all means make an adjustment. This is a fluid process, and maybe it doesn't feel right because your needs have changed. Therefore, following your "gut" feeling is the best way to go.
The Feng Shui of Abundance: A Practical and Spiritual Guide to Attracting Wealth Into Your Life
Clear Your Clutter With Feng Shui
You Should Also Read:
Using Affirmations To Get What You Want
Cutting Your Losses
Make Room For Abundance


Related Articles
Editor's Picks Articles
Top Ten Articles
Previous Features
Site Map





Content copyright © 2022 by Gail Armanini. All rights reserved.
This content was written by Gail Armanini. If you wish to use this content in any manner, you need written permission. Contact Brandi Rhoades for details.