Kirby's Return to Dreamland - Wii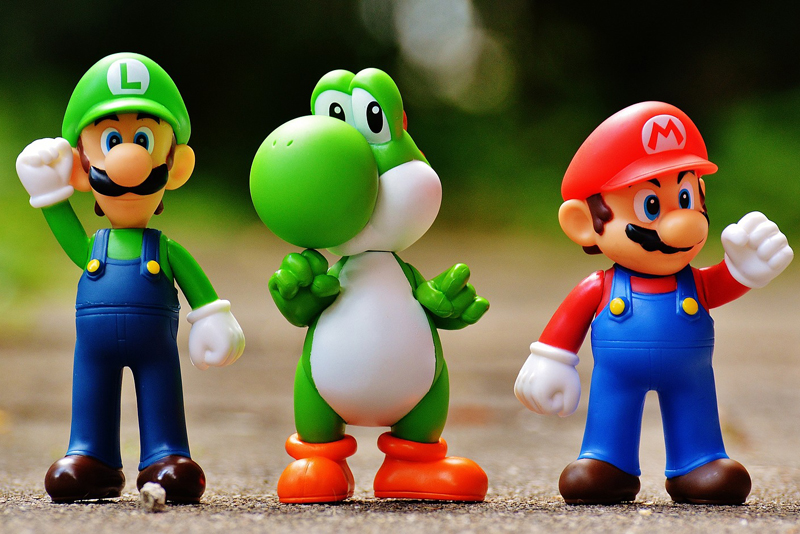 A return to classic Kirby gameplay, "Kirby's Return to Dreamland" should make any fan of the series happy with its cooperative-centric gameplay.
The Kirby series is a side-scrolling platformer based on a simple principle: Kirby is a little pink puffball with the power to vacuum enemies into his mouth. If he eats them, he gains their power. "Kirby's Return to Dreamland" doesn't differentiate from this model in that respect. In fact, in most respects it's intentionally designed to be like previous Kirby games, most notably Kirby Super Star. The game's main new content is its four-player mode, where the other three players can either play as Kirbies of their own (with different colors, naturally), or special characters King Dedede, Meta-Knight, or Waddle Dee.
The powers in Kirby are naturally one of the main attractions. Powers in "Return to Dreamland" work like they did in Kirby Super Star: rather than "one power = one ability", each power you get represents a larger moveset. If Kirby swallows a fire enemy, he'll get the fire power, which includes breathing fire, turning into a fireball, and so on. While many of the powers are reused from older games, there are a few new ones, such as "Leaf", "Water", and "Whip" for players to experiment with. Special characters cannot absorb powers, but have their own sets of combat abilities. King Dedede has a hammer, Meta-Knight has a sword and flight powers, and Waddle Dee carries a spear. Their abilities are not necessarily unique, and they can't switch like the Kirbies can, but they also can't lose their powers like Kirby either.
The game's levels are diverse and interesting, with lots of little gimmicks and gameplay changes to keep players on their toes. In some spots the game is honestly harder in co-op, because there's so much going on the screen and things are so frantic - yet that, in some cases, is the appeal of playing co-op in the first place. There's also two unlockable mini-games, a shooting game and a darts-style shuriken game. The shooting game is kind of boring, but the shuriken game was lots of fun with multiple people.
Overall, "Kirby's Return to Dreamland" was a great return to form for the series. It includes all the elements that people liked about older games while making good use of the Wii's capabilities and four-player options. Anyone who liked the older games, or anyone who can get four people together to play, owes it to themselves to get this game.
Rating: 9/10
We purchased this game with our own funds.
Buy Kirby's Return to Dreamland Wii from Amazon.com


Related Articles
Editor's Picks Articles
Top Ten Articles
Previous Features
Site Map





Content copyright © 2023 by Lisa Shea. All rights reserved.
This content was written by Lisa Shea. If you wish to use this content in any manner, you need written permission. Contact Lisa Shea for details.