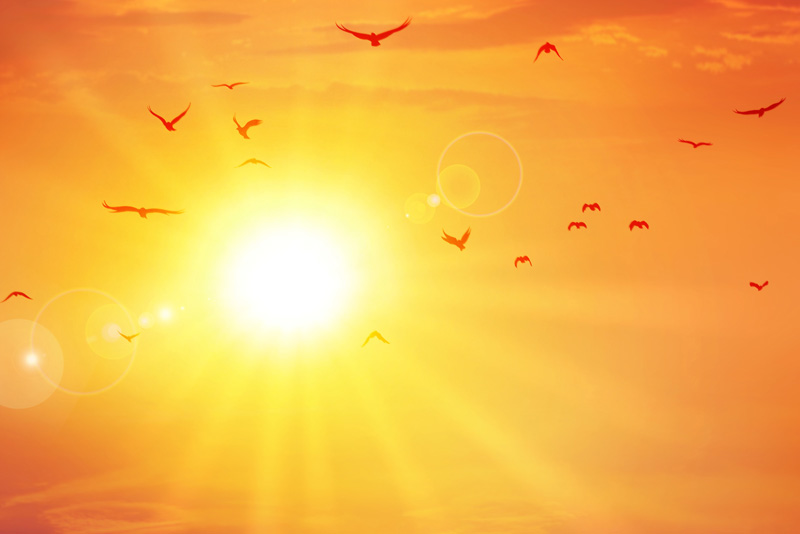 It is often thought that once you are a Christian, everything in life should go smoothly. Problems are something that some Christians are hesitant to talk about for fear of appearing weak in their faith. But God knows that we live with the same pitfalls and problems that everyone else does. We can only try to learn from them and learn to lean on God for His care and support.
Let's try to learn from this true story.
Ruth and Don (Names changed for privacy.) had developed a strong bond of love before and after their wedding. It was a shock to both of them when, some years later, they found themselves in a rocky, destructive marriage. The pain and abuse were so great that their love seemed-in Ruth's words-"like no more than a lone ember in a pile of burned rubbish."
We won't go into what led up to this agony. I want to learn from Ruth about how her marriage was saved. She shared with me how God always shows us the way home and how she got on the road to recovery.
After the turmoil began Ruth and Don had been separated several times. It was during the longest separation - 18 months - that Ruth filed for divorce. She had the support of friends, pastor and church. Everyone felt that the marriage was too far-gone for reconciliation.
It was at a much-needed Ladies Retreat that God began to speak to Ruth. He impressed upon her heart that she should give Don another chance. I'm sure Ruth must have questioned Him on this since Don was still very calloused and hard hearted, but she acted in faith. Ruth told no one except the guest speaker at the retreat and her attorney; a wise choice since others often try to re-interpret God's personal word to you. The attorney urged her to simply "put the divorce on the shelf" so she would not have the added expense of refileing later. Ruth knew she had to trust and blindly obey God's word so the divorce was cancelled. The Almighty God doesn't always act as quickly as we think He should. It was three long months before Don showed any signs of remorse.
While waiting for God to move, what are we to do? Ruth gave this list as to what kept her focused on God's grace.

I never stopped going to church. Even at the most humiliating times.

"I spent time alone with God."

"At work, I kept special scripture verses on my computer and around my desk."

"I read during my lunch hour, stories that encouraged me."

"I talked to people I could learn from about perseverance."

"I spent time every morning, reading His Word and reading three different devotionals."My Utmost for His Highest",
"Streams in the Desert" , and "Let Go".

"I wrote my feelings in a journal."

"I went to counseling and finally dealt with some serious issues from my past."

"I joined a ladies Bible study."
Through these steps, Ruth took an active part in her own healing and the restoration of her marriage. By immersing herself in God's word and God's love, she didn't allow herself to become entangled in destructive habits brought on by emotional distress.
Ruth and Don are now together and working to make their marriage work. Is the marriage perfect now? No. Ruth says, "The one thing that keeps us grounded is our knowledge of the storms we have weathered and that we can make it. We still make mistakes and hurt each other... the very second one of us takes our focus off God! But with prayer, forgiveness and God's grace... nothing is impossible..."
You Should Also Read:
Is Talk Cheap? Lessons From the Bible
Born Again
Future Generations- A Lesson From the Bible


Editor's Picks Articles
Top Ten Articles
Previous Features
Site Map



Follow @LynneChapman
Tweet





Content copyright © 2022 by Lynne Chapman. All rights reserved.
This content was written by Lynne Chapman. If you wish to use this content in any manner, you need written permission. Contact Lynne Chapman for details.