Music and Cochlear Implants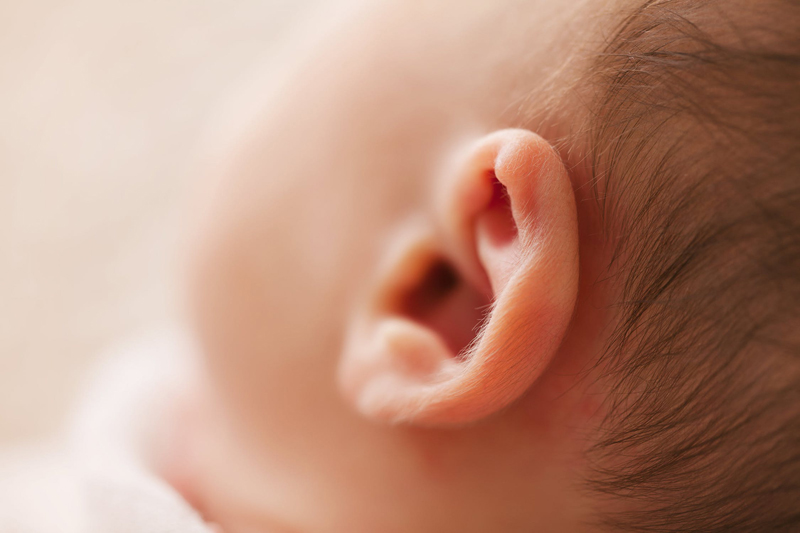 The device which allows someone with a Cochlear implant to hear is called a Speech Processor – and that's no accident. Speech falls within a dcbl range of about 30-75 dcbls and a frequency range of about 250 to 4000 hertz. The speech processor concentrates on this range and frequencies and, for the majority of people returns close to normal hearing. But music can fall outside of these ranges and this is one of the reasons for music sounding 'strange' through an implant processor.

Recently, a fellow implantee asked me about music. She is a keen pianist and has missed it since losing her hearing. She wants to know my experiences so she can better judge her own and what she might expect sometime in the future.
In the early stages, after I had just one implant music was a cacophony of sound. But I listened to songs I knew and within a short time they sounded as I remembered and I could easily recognise them. This was a huge leap forward – from not hearing music at all in my deaf years, to hearing just sound and then being able to recognise familiar tunes.

But, while music I had never heard was mostly pleasant it had a monotonal quality. And if I went to the movies, the sound track wailed and was particularly unpleasant. This made the dialogue rather more hard to understand above the wailing.

However, the more I listened the better music sounded– even new things, particularly in the style I was most familiar with, but while it was pleasant, even delightful, to listen to I would not recognise if it was played again.
We all know that practise helps and I believed, that the more I listened the better music would sound. And even more importantly, if I listened to music then the stimulation that gave my brain would improve my speech comprehension, and I found I started hearing music and it sounded better, speech comprehension did improve.

Then I worked out how to plug my processor direct into the television (had to be plugged into the back with banana plug adapters so the sound could still come into the room for my husband to hear) I also noticed music became better and speech became clearer. I think this is because the stimulation was absolutely direct rather than having even the minor distortion of coming through the airwaves.

I bought a piano about 3 months after my first implant and started playing again. What a joy after 20 years!

Then I had a second implant and this one has not given me the same benefits as my first. In this ear, sound is distorted – like it is coming through a thick door. I can understand speech but it isn't really pleasant to listen to through that implant alone. In addition I have had lots of extraneous sounds. First a dual layer of sound. That is, every sound I got had a simultaneous but corresponding sound about an octave lower. The first sound was normal but the second growled like it was sitting on my shoulder. I still get this to some degree despite trying to eliminate it. Then in addition I get a click/popping sound intermittently stimulated by frequencies (like the sound of your ears popping when coming down in an aeroplane). I can never determine which frequency, nor can I make it happen if I am trying to identify it. This popping went on for about 18 months and was so bad at times I couldn't wear my processor. As well, I got horrendous roaring, overpowering tinnitus episodes which were sometimes accompanied by vertigo which put me to bed.

The tinnitus and vertigo seems to have abated as I haven't had an episode for 6 or so months. The popping has also subsided and in about the past month I have only had an occasional pop - although as I write this I am getting it reasonably often! But basically this just leaves me with the poor quality yet understandable sound in this implant. Music through this implant alone – forget it!

But together, using both processors, music is almost always normal sounding just as I remember it. I can even recognise things better. It seems my brain takes the good sound from my 1st implant and adds dimension from my 2nd poorer implant and thus music sounds close to normal.

I played my piano a short time ago and have determined that one of the reasons for music sounding strange is because some of the notes reach my comfort threshold and therefore cut off flat at that point. This makes the music sound strange – some notes are normal and cut off. Obviously Cochlear needs more programming to allow for music which goes above comfort thresholds.

All said, I choose to listen to music. I most often listen in the car. I turn my processors way down both in volume and sensitivity to cut out the road noise. Then turn on 103.9FM Classical ABC. I don't recognise much – but then I've never heard much either! but mostly I find the music lovely.


You Should Also Read:
Hearing loss and music
Cochlear implants and music
Perception of music by hearing impaired adults


Related Articles
Editor's Picks Articles
Top Ten Articles
Previous Features
Site Map





Content copyright © 2023 by Felicity Bleckly. All rights reserved.
This content was written by Felicity Bleckly. If you wish to use this content in any manner, you need written permission. Contact Felicity Bleckly for details.