Super Foods for Ethnic Skin Care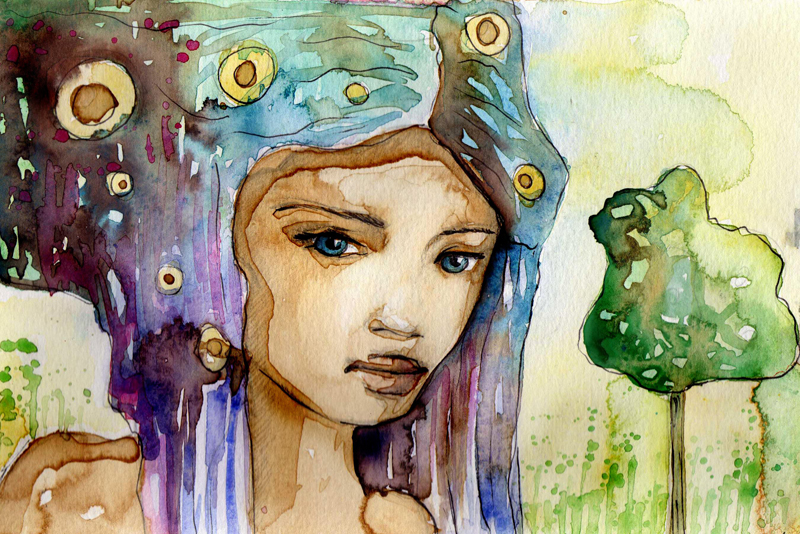 You've heard about them, you've eve read about them but do you have them in your kitchen? Super foods the new "buzz" words in nutrition. Let's take a look at what a super food is and how it can help you in caring for your beautiful bronzed complexion.
Super foods and how they work
Kale
– what's so super about kale? Where do I begin? It's dark, leafy green, rich in vitamins and nutrients and has the ability to detoxify your body. Not done yet, kale is high in fiber and sulfur and supports your body's healthy natural inflammatory responses.
Try using kale in salads as a substitute for lettuce, add it to fresh juices and mix it in soups. Yum!
Maca
- What on earth is Maca? It's a yellowish powder known to some as the energy booster. It's a root plant and is dried and milled down to a powder from the root. It hails from Peru and promotes endurance and well-being.
It was originally used as a super food by the Incan Warriors to sustain energy levels and fight fatigue. Maca is an adaptive, it can adapt to deal with stress, anxiety and fatigue all of which can affect your skin and its appearance.
You can add maca to tea, coffee, smoothies and in baked goods. You can also find it in nutrition bars. It's got high levels of Vitamin B, calcium and magnesium.
Spirulina
- Most of you know of or have heard of Spirulina but just in case you haven't, it's a blue green algae. It's full of iron and vitamin B12. Spirulina comes in powder or flake form which makes it easy to add to juices or smoothies. You can even sprinkle it on your food.
Often referred to as the original super food, Spirulina is high in amino acids and popular with vegetarians for this reason. It's also full of omega-3 fatty acids which decrease inflammation levels and help repair damaged tissue, skin and muscle.
Japanese Knotweed
- Now here's a new super food for me. It's known as the antioxidant all-star. I'd never heard of it but I had the opportunity to taste it in honey form. Japanese Knotweed Honey, yummy!
Japanese knotweed is a plant native to Eastern Asia and rich in resveratrol. Resveratrol has a strong connection to cardiovascular health and promotes healthy aging. Resveratrol is often found in red wine and protects your blood vessels from becoming damaged and lowers cholesterol levels, too.
When you're not enjoying Japanese Knotweed in your honey, you can steam it or sauté it and use it as flavoring.
Coconut Oil
- Derived from the meat of the coconut, coconut oil is known as the hydration helper. It's heat stable so you can use it for cooking and it won't emit free radicals.
Coconut oil is a fat but it doesn't get immediately stored in your liver. Instead, it turns almost immediately to energy like a carbohydrate does and helps drive your metabolic rate to keep your body slim. Coconut oil decreases inflammation in your body by balancing out blood sugar and keeping it stable.
Coconut water is full of electrolytes which maintain good hydration for your skin and body.
When caring for Ethnic skin, remember ...
Super foods or not, these foods are great additions to the nutritional portion of your skin care regimen. The health of your skin not only depends on the topical products that you use but the foods you eat are just as important to the health and beauty of your beautiful bronzed skin.
Dedicated To Your Beauty,
Juliette's Website
https://www.nyrajuskincare.com


Related Articles
Editor's Picks Articles
Top Ten Articles
Previous Features
Site Map





Content copyright © 2023 by Juliette Samuel. All rights reserved.
This content was written by Juliette Samuel. If you wish to use this content in any manner, you need written permission. Contact Juliette Samuel for details.