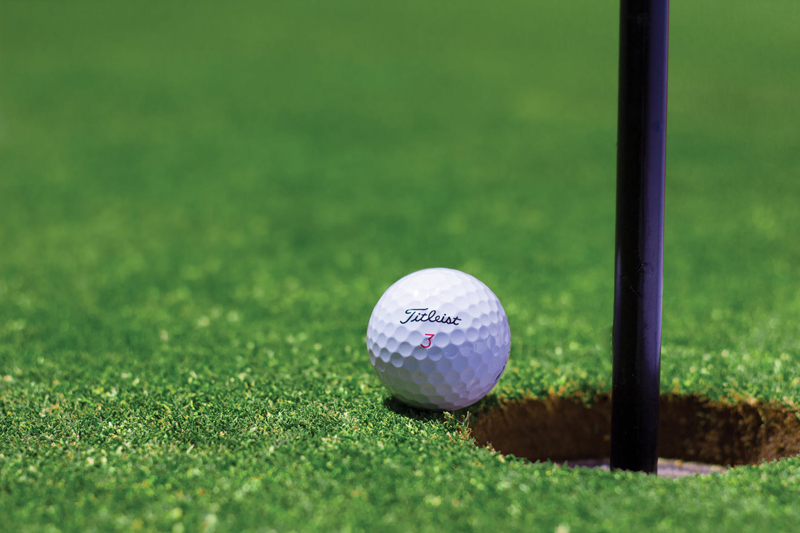 With a full feature in Golf Digest about how women are treated on the golf course. LGA tour player went undercover to find out just exactly women of different characters are treated on golf course. This feature was written by Peter Finch and described how this player Kim Hall was type cast by the way she looked and dressed. She went from frumpy to dowdy to chic and trim so was treated differently on the golf course. Kim made this demonstration along with writer Peter Finch.

This was a well written survey of how women are treated as most men would say about women playing is if they don't slow us down it is OK. This was a remark that made me smile as most everyone around our club knows I play fast and would not slow anyone. Most likely we get slowed down by a group of guys just out for a good time. This usually are the new green fee groups that are down in Texas for some golf to get away from the cold north county. I can understand this as getting the income is always good for the club. We know we can always go ahead of them as they make their stop at the club house on the turn.

Kim and Peter's first encounter was with Kim looking like a beginner golfer and the staff seemed to not want to send them out with anybody else. There was quite an exchange from a ranger when he saw Kim was hitting from the back tees over a bridge. The ranger yelled that she would have to hit from the forward tees as she would not be able to get over the ravine.

The next round Kim was dressed like the tomboy look and they were put with two other players. At checking in she was asked if walking or riding and she said whatever the others are doing. The older player behind her said they were riding so they took off for the first tee and before Kim and Peter got there the other twosome teed off and roared away down the fairway.

On the third time they tried a privately owned course and Kim was dressed in chic golf outfit but looked the damsel in distress part. Peter arrived first and was brushed off by the attendants but when Kim came dressed to the tee the guys snapped to attention. As she strolled down to the first tee even the starter said I don't think you guys are going to mind a fourth. As it turned out Kim was the one of only the two women on the course. The extra players were like gentlemen the full round and even Kim remarked that just because she was decked out was the reason to be nice to her on the course.

This was a great article and went into detail as how women are treated on many golf courses. I enjoyed the one section called Female Trouble with a quote by Susan Reed, "Sometimes the people who treat women golfers the worst are …other women golfers." Another quote was from Lynn Marriott, "We've see women pull things on the course guy's never would." These are remarks that I totally agree with and after 50 or so years of playing this game there still are the ones I call the "Rules Queens" or the click group who always stick together. Women can sometimes be so cruel and not care how it comes across to new players. We lose a lot of new golfers by this attitude. Good article get the March issue of Golf Digest and read this article.



Related Articles
Editor's Picks Articles
Top Ten Articles
Previous Features
Site Map





Content copyright © 2022 by Letta Meinen. All rights reserved.
This content was written by Letta Meinen. If you wish to use this content in any manner, you need written permission. Contact Sandy Eggers for details.