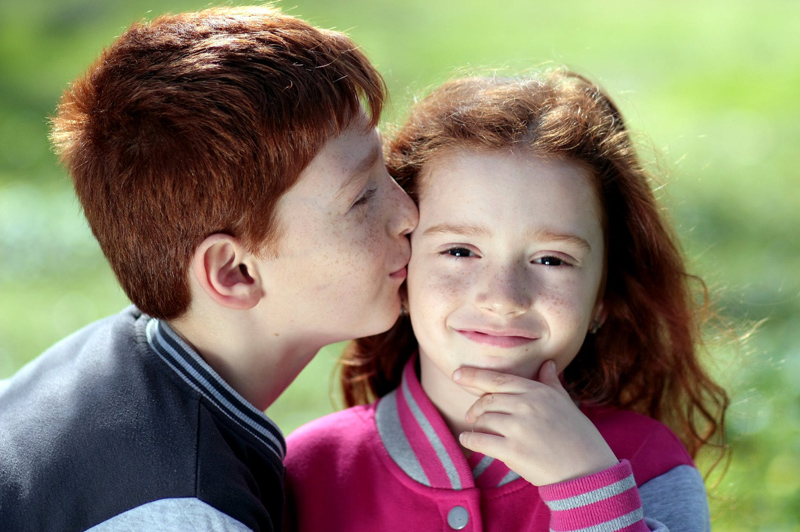 When the revelation came for Ellen, she was devastated. For her entire life, she had given the benefit of the doubt to her older sister Elaine. The sisters, who were raised by loving parents in the same household, had been taught to look out for each other. That's why Ellen made excuses for her sister's seemingly lack of family loyalty, choosing to believe that Elaine's behavior was simply misunderstood. Ellen could not believe Elaine would ever purposely inflict harm on her.

Then by accident Ellen received a couple of Elaine's private emails and that forced her to face a new reality. Through Elaine's own words, Ellen discovered that her sister used deliberate and calculated methods to take advantage of their relationship - and she did it without remorse. It was painful to realize that their sisterly allegiance was one only sided.

"All these years I gave her the benefit of the doubt while going out of my way to do things for her…things that ended up costing me in more ways than one, but I did them because she was my sister. Now come to find out she only thought of us as family when it benefited her. I was very surprised because even with all of her flaws, I never thought of her as a devious liar."

The two sisters have barely spoken in recent years and Ellen has no plans to reconcile. She admits she is no longer angry, but "family loyalty" has taken on a different meaning for her. She had always helped her sister like her parents raised her to, but not anymore.

"How do you get past feeling stupid for going overboard to help family? If you can't trust your own family to do right by you, how can you trust anybody else?"

Unfortunately, the hurt and resentment towards a brother or sister can leave siblings like Ellen at an emotional impasse. Many times these relationships never completely recover, but there are still ways to move forward in a healthy manner. Here are a few things to keep in mind when trying to work through difficult family relationships:

1) Manage Influences – To keep the negative emotional impact of difficult sibling/family interactions from permeating other relationships in your life, it's imperative to maintain a clear perspective. Feelings of abandonment and/or betrayal will shake your trust, but that doesn't mean you should give up control of your life to these emotions. Try to refrain from using dysfunctional behaviors as a way to evaluate, maintain or develop the other relationships in your life.

2) Personal Growth – Constructive reactions to negative sibling/family interactions is an indication of emotional maturity. Modifying your reactions in a positive direction may require you to forgive a sibling for perceived wrongs, limit judgment of your siblings or relinquish the self-imposed burden of responsibility that you have carried for a brother or sister.

3) Stay Positive- Hurt feelings can morph into destructive emotions when left to fester. In Ellen's case, her unhealthy relationship with her sister changed her behavior towards others. She no longer trusts people, offers to help others and her resentment has even clouded her relationship with people in her office. At some point she will have to put the responsibility for a failed sibling relationship where it belongs- with Elaine. Hopefully, that will empower her to regain her strong family principles which were such a positive part of her personality.

4) Counseling – Talking to an outsider such as a family counselor, mental health professional or a spiritual leader can help you work through your troubled emotions in a supportive, healthy environment. In many cases, continued discussions with other family members or friends may help with the venting process, but it also serves to rehash, rather than resolve problems. Hopefully with counseling you will live your life looking forward, rather than reliving the past.

*Names change. Ellen received counseling.



Related Articles
Editor's Picks Articles
Top Ten Articles
Previous Features
Site Map





Content copyright © 2022 by Nina Guilbeau. All rights reserved.
This content was written by Nina Guilbeau. If you wish to use this content in any manner, you need written permission. Contact Nina Guilbeau for details.