Ethnic Skin Transitioning Into Spring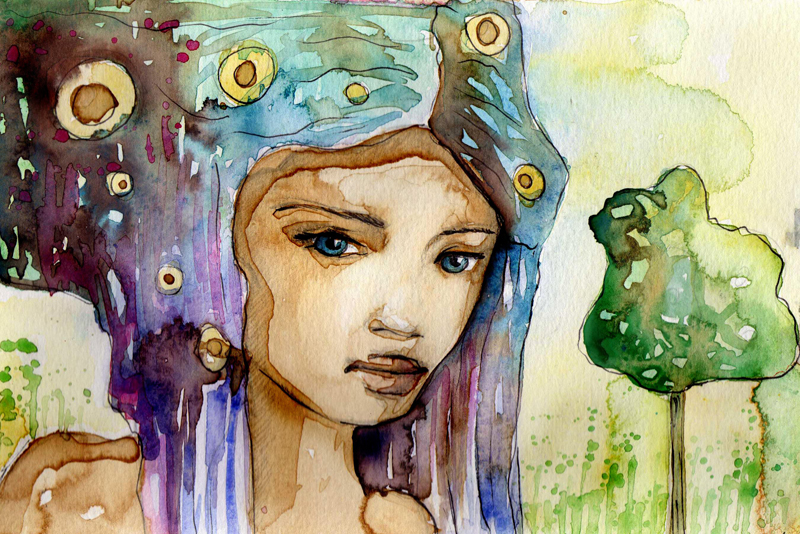 Change is Good
When the weather changes, it's time to give your beautiful Ethnic skin a new regimen. Take shorter showers and use warm water instead of hot (I know, hot feels soooo…good, especially when it's cool outside or you want to relax in your tub - but it tends to take moisture from your skin). If you take a bath, add jojoba in the bath water for a bit of a moisturizing boost.
Avoid using bar soap on your skin especially if it's dry. Instead, use a moisturizing body wash containing Aloe Vera, jojoba, cocoa butter, or avocado oil. If your skin tends to be oily, this is the one time you can use a moisturizing soap with natural antimicrobial ingredients like chamomile, lavender, tea tree or thyme.
Pat yourself dry with a soft towel. Try not to rub the water off your skin as this may lead to irritation.
Moisturize, Moisturize, Moisturize!
Your skin LOVES moisture. Why deprive it? After bathing, seal the moisture in right away. Look for lotions, natural oils, or body butters with Shea butter, coconut oil, and other moisturizing agents.
Stay away from commercial lotions that have alcohol or acid in it. Try to stick to natural products that are used in ethnic skin care.
Even if you have oily skin, you need to moisturize - just stick to lighter moisturizers that won't clog your pores. Avoid products with mineral oil and other petroleum-based products.
Instead, find a moisturizer that is especially formulated for ethnic skin that has jojoba oil, seaweed extract, Shea butter or avocado oil in it.
Don't Get Burned
Even though it doesn't feel hot outside for some of you, it doesn't mean that the sun's UV rays are not going to burn your skin. You still need to protect your skin from the harmful and aging effects of the sun's rays.
Wear sunscreen on any exposed areas (at least SPF 15) - and remember to put some on your ears and the back of your neck (if you have short hair) and the back of your hands.
Lips burn too - so protect them with a moisturizing lip balm. Ingredients to look for are beeswax, rosemary, sunflower, jojoba, and Shea oils.
Keep lip protection with you at all times, and please - do NOT lick your lips. Licking lips does NOT moisturize. Licking your lips just wets them and dries them out even more - especially if it's windy. Nobody likes to kiss dry, cracked or peeling lips. So protect your pucker with a moisturizing lipstick or lip balm.
Exfoliate
Because moisturizers work better at keeping moisture in when applied to fresh skin, you need to exfoliate on a regular basis. I like to brush my skin with a body brush before I take a shower. I find that it works better than brushing when my skin is damp or wet.
Then, I use a salt or sugar scrub (depending on my mood) once a week. You can find a variety of body scrubs especially made to moisturize ethnic skin in specialty stores or online. Make sure you get something with cocoa butter, Shea butter, or mango butter, coconut or olive oil in it.
A word of advice on salt scrubs - try not to shave on the day you exfoliate with a salt scrub. Shaving makes small microscopic cuts on your skin and putting salt on freshly shaved skin makes it sting - Ouch!
That's it for this week. As always ...
Dedicated to Your Beauty,
Juliette's Website
https://www.nyrajuskincare.com


Related Articles
Editor's Picks Articles
Top Ten Articles
Previous Features
Site Map





Content copyright © 2021 by Juliette Samuel. All rights reserved.
This content was written by Juliette Samuel. If you wish to use this content in any manner, you need written permission. Contact Juliette Samuel for details.