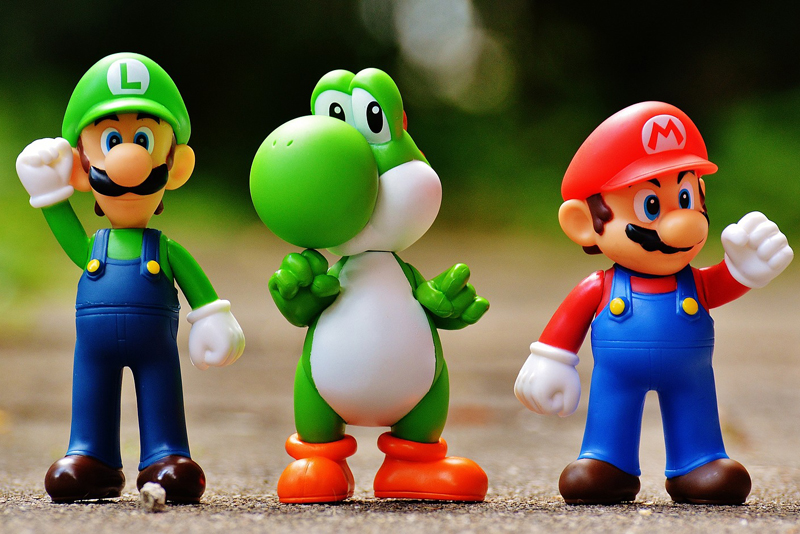 Leela is a very exceptional game - it's a game that helps you learn meditation, stress release, and calm. The type of game we can all appreciate!
The "play" side of Leela is about mini-games. You have a game where an earth turns and you try to plant trees and mushrooms, getting them to benefit from day and night. There are air currents to ride, curving tunnels to ride in, eggs to connect to nests, and air hoops to ride through. In each case the game has multiple levels to keep challenging you. I appreciate greatly that they have a tutorial for each set and also that they ramp up slowly. All levels of players can enjoy the games as a result.
Each game matches up with a chakra. So the first is red and is about seeds and growing, the second is orange and is about nests, and so on. This chakra theme follows throughout the entire system.
I do have to note that, having played other "meditation" style games, I was hoping for more peaceful gameplay. Some of these games can be fairly stressful as you try to shoot falling boulders or whirling meteors in time. I would have expected more of a "musical relaxing" gameplay, not dodging dangerous items in swirling tunnels.
The other side of Leela is the meditative side. There is guided meditation and silent meditation. For guided you can go up to 17 minutes - but as the system will end a period with the music simply continuing forever, until you press a button, you can extend that to as long as you wish. Again each meditation matches with a chakra. On silent meditation, it's simply 2 minutes to infinite and while it's called "silent" you can actually choose from a range of sounds as well as the aforementioned silence. You get a gong to begin, one to end, and the screen plays the mini-game associated with that chakra.
There is an "oracle" which gives you generic, open-ended responses when you press a button. There's also "ambiance" which simply plays a background with visuals and music - perhaps a nice background visual for your TV if you're having a quiet party.
You can choose your own mandala to represent your profile, but I was disappointed with how limited the options are. You can only tweak the base design very minimally.
The graphics in general are beautiful, and I love the chime-like noises that sound when you run your cursor over menu screens. It's very soothing. On the other hand, the music is sometimes intrusive. The audio mix is generally good but certainly not always ideal. Also, the way they have the game load, it sometimes whirs loudly right in the middle of meditation. I'm sure they could have pre-loaded the content to avoid that; I don't see that issue in other games I play.
Having played through all levels of all the mini-games, they're not fun enough to really go back and delve into them repeatedly. So primarily I keep this in the system to meditate each evening. However, the process of starting the meditation is fairly lengthy. Launch the game. Go into start. Choose your profile (otherwise only the shortest meditation will be unlocked). Choose reflect. Choose stillness. Choose guided. There should be an easier way to just jump there. And I do wish there was a longer option than 17 minutes for a guided meditation. Surely the disc could have held longer items in there.
Still, I do enjoy using the meditation; it's far more organized than for example a DVD of meditation is. If they come out with a fresh version, hopefully they can address some of these issues.
For full details on the Leela guided meditation options, read here:
Leela - Guided Meditations
Leela - Silent Meditations
Buy Leela from Amazon.com


Related Articles
Editor's Picks Articles
Top Ten Articles
Previous Features
Site Map





Content copyright © 2022 by Lisa Shea. All rights reserved.
This content was written by Lisa Shea. If you wish to use this content in any manner, you need written permission. Contact Lisa Shea for details.