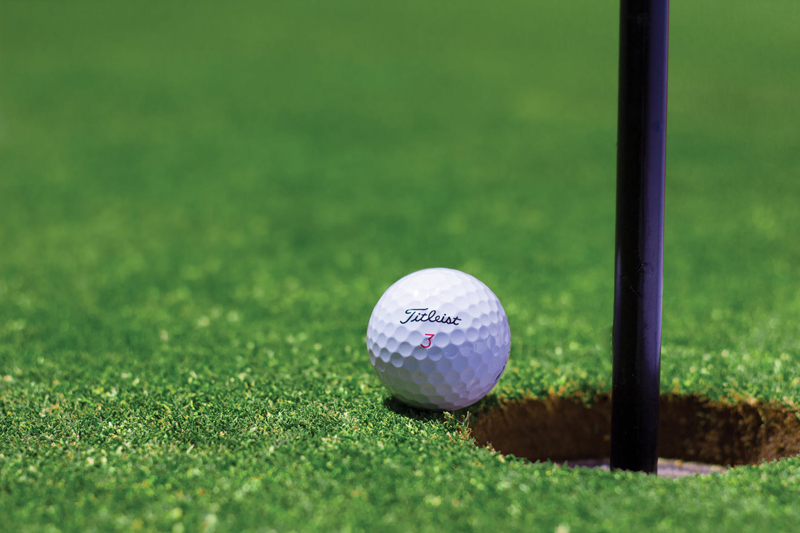 In golf there are rules lots of rules as they have accumulated over the years it now can be found in a many paged rules book. Once there were only13 rules total when golf first started but today a new rules book is put out every other year by the USGA. It is a small size but each year it gets thicker and the print is smaller it takes a good light to read every line. Just go over some of the explanations of these rules you would think it would take a master mind to play this game.

The rules of golf are made up by the United States Golf Association (USGA) and the Royal and Ancient Golf Club of St. Andrews. The golf rules cover players, equipment, competition, the golf course and everything associated with them. It is the difficulty of translating them to all players who want to learn this game. That is the reason I believe rules should be simplified for new players and even the older ones who still enjoy just playing this great game.

Competitive golf is not the same as playing casually with friends, or those just getting started certain liberties are permitted. This is because it helps speed up play and a way to enjoy the game. In competition if you are ready for that you need to know the rules and abide by what is written in the USGA rules book. Everybody is not a competitive golfer but a little knowledge of the basic rules will help improve their play and scores.

A few rules that need to apply are suggestions written in language that you can understand. Teeing ground is where you tee up the ball behind the markers on the tee box. Then wherever you hit the ball you play the ball where it lies after you identify it. Any ball that goes out of bounds means beyond any white marking stakes on the course. The golfer is required to return to the tee box and hit another ball counting the out-of-bounds and the one you hit (which means stroke and distance) you are now counting your third shot. (This is where I think we need to change as it takes up more time and slows up play. Where you find the ball out of bound just place your ball two club lengths in bounds and hit from there and count this your third shot and move on down the course.)

On a lost ball the rules say you have to return to your spot where the original ball was played and as in out-of-bounds is played the same and you are now playing three. (This also can be changed as the out-of-bounds rule and many recreational players usually do this they will often drop another ball where they think the ball vanished and play from there.) If you get used to playing like this then when you are in competition you will do the same thing then you will get a penalty or even disqualified. So know the rules.

When you are in doubt about any of these two rules you can always hit a provisional ball then that ball will be in play if your original ball it out-of-bounds or lost. This will save time and you will be following the rules but you count this provisional ball as your third shot. An unplayable lie can be taken anywhere outside a water hazard where you risk damaging a club or wrist but it will cost you one stroke. Player may move the ball two club lengths from area but not closer to the hole.

You can get relief from your lie if it rest on the cart path, casual water, ant hills, sprinkler head, any manmade object, water fountains, benches etc. This rule means you drop your ball two club lengths no closer to the hole. You may also come into a marking on the course that says ground under repair and you can get relief here also no stroke penalty.

Cheating in golf can go on everyday and more so in casual golf. A few rule infringements can be accepted by new golfers who move the ball to get a better shot. New golfers will learn the rules by playing more with knowledgeable golfers. These golfers can be more understanding and bring the new players along gradually then dumping all the rules on them when they first come out.

This is when I am disappointed in some knowledgeable golfers who are playing with a new golfer, will yell at this golfer about the rules. I call them the "Rules Queens". This attitude frustrates the new players and they become discouraged and even tearful after a round with these types of players. It makes many of them give up on the golf game which I find shameful. With just a little patience and encouragement it could make these new players love the game for the rest of their life. Persisting on every rule of a new golfer even in a casual game can cause frustration. We need to bring these players along slowly to create a long time love of golf.





Related Articles
Editor's Picks Articles
Top Ten Articles
Previous Features
Site Map





Content copyright © 2022 by Letta Meinen. All rights reserved.
This content was written by Letta Meinen. If you wish to use this content in any manner, you need written permission. Contact Sandy Eggers for details.